Team Internationals' Sam Appleton has opened the door to working with Team Europe's Jan Frodeno to help build a lead over Team USA's Sam Long during their match in the inaugural Collins Cup.
The Australian, who automatically qualified for Team Internationals, has been handed a tough task against one of the sports greatest competitors in Frodeno, and the up-and-comer Long.
Racing Sam Long
The 31-year-old recently squared off against Long at IRONMAN 70.3 Boulder in what was a sensational race performance from the Big Unit.
"I raced Sam in Boulder 70.3 three weeks ago and I had a four minute lead out of the swim. He eviscerated that through the course of the 90km bike ride – and I rode really well for me."
Long ended up winning the contest by over three minutes from Appleton on his way to the Boulder title and a course record.
Appleton hopes the adjusted distances in Samorin, 2km swim, 80km bike and 18km run compared to the 1.9km swim, 90km run and 21.1km run of the 70.3 format, will allow him to maintain his lead from the swim.
"The swim in 100m longer, that could be a minute or two, and the bike is substantially shorter.
"It could be 15 minutes – or even longer because this course is so fast. I think we are going to ride that 80k really quickly – for the 80k at Daytona I rode 1:39, that's 20 minutes shorter than a usual 70.3 bike ride would be so that does favour me and Jan a little bit – less time for Sam to catch up after the swim.
"Sam is definitely going to be hungry and he's wanted this race to go up against Jan – I think it's going to be really exciting."
A Frodo Alliance?
Appleton then raised an interesting dynamic that could lead to himself and Team Europe combining forces to ensure that he and Frodeno can secure the top two places in the race:
"I think Jan and I can form an alliance there and potentially put some time on Sam in the swim and work together on the bike a little bit – within the rules of course – and see how it plays out.
"He's definitely in great form, and though I might have a gap out of the swim I think when we get onto the bike he going to be hungry and Jan obviously doesn't want to lose."
When discussing his ability to take on Jan one-on-one, Appleton was a bit more reserved on his chances of success:
"It'll be a tough challenge, but it does excite me, racing someone like Jan in this unique format. He is the best in the world and he has been for god knows how long."
The Collins Cup vibe
The Australian's excitement for the challenge was evident, and the 31-year-old praised the whole experience of the Collins Cup so far:
"You can just tell the energy here, everyone's excited. In the matchups yesterday everyone was hooting, yelling and screaming, everyone's excited. Everyone was whispering to each other, 'wow that's a really good matchup'.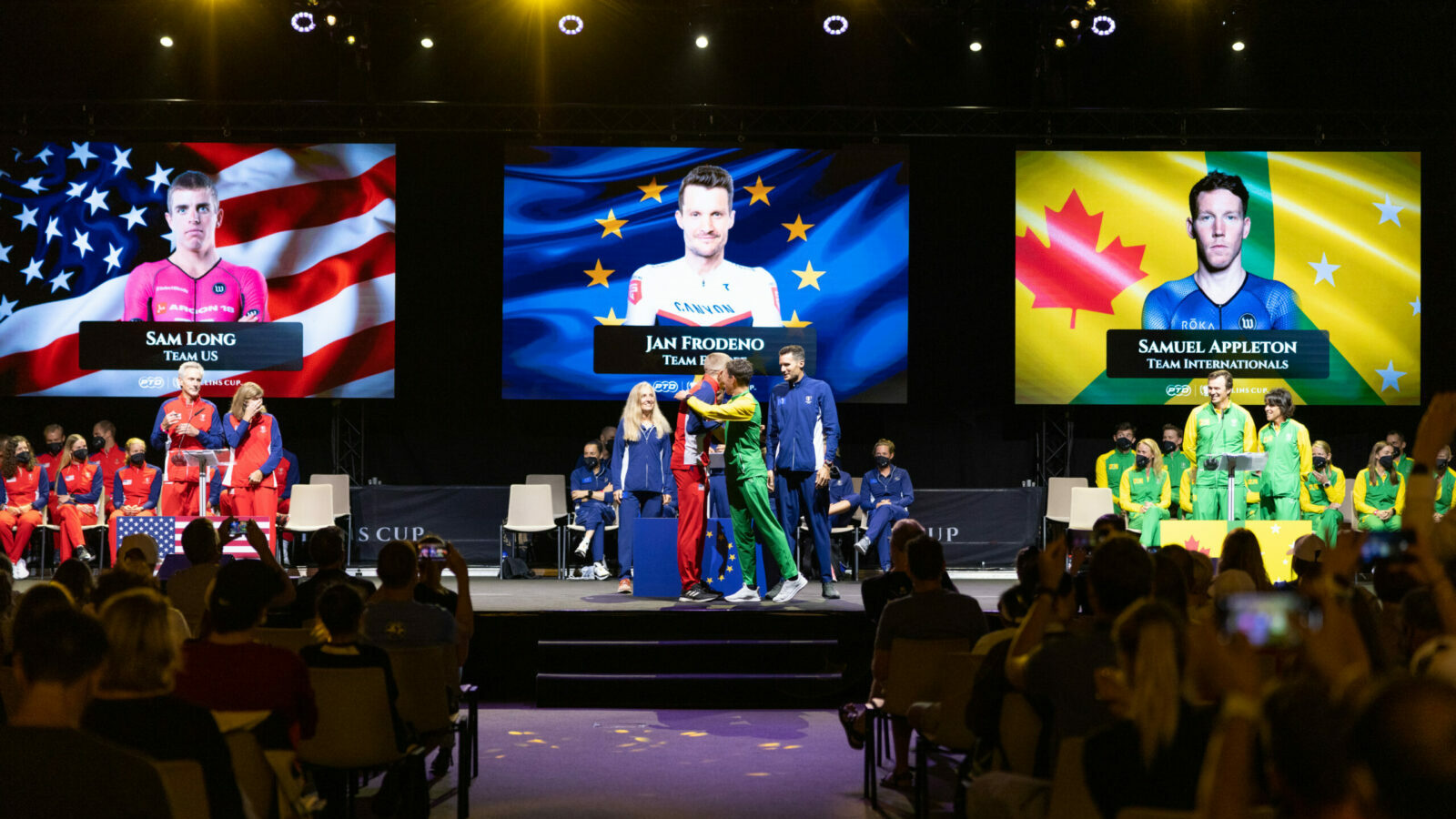 "The whole vibe here is quite relaxed, everyone's eating together, while we are all competitors, we are all friends, everyone has raced each other over the years and it is kind of, it's a different vibe you would not get at any other race where you are isolated by yourself in a hotel room, eating by yourself – but here you can feel the energy and that's really exciting."