Sam Laidlow has outlined his plans for the 2023 season and admitted his challenge now is living up to the lofty expectations following his stunning second place in the IRONMAN World Championship in Kona last October.
Laidlow shattered the bike course record and led deep into the run in Hawaii before he was overhauled by Gustav Iden.
The Frenchman's schedule takes in many of the biggest races, including the PTO European and US Opens, Challenge Roth and of course the first-ever IMWC on 'home' roads in Nice.
Upward momentum
Speaking in his latest YouTube video, embedded below, and looking back to that breakout display in Kona the 24-year-old said: "I think Kona has definitely changed my life, I didn't realise how big Kona was and the effect it would have on me, just the impact in general.
"I guess I was a bit naive about what being a pro really was. I thought it was just swimming, biking and running. Turns out there's a lot more to it and now I have 'Sam Laidlow' to represent. There's been a lot to learn but it's all been great – I really think it's developed my skillset.
"I feel like I've benefitted a lot from Kona – I feel like I can really be the best, though I don't feel like I am the best yet."
And he qualified those remarks by adding: "I'm fully aware that up until now I haven't really dealt with big expectations well – the perfect scenario being the Collins Cup where I kind of built pressure up on myself and didn't deliver.
"So for me, that's the challenge now. To go to races and perform well because people are expecting it."
Lanzarote and Roth two key races
And in terms of which races we'll see him at, Laidlow revealed he'll be using the shorter PTO races as tune-ups for full-distance targets: "My first race will probably be the PTO European Open [Ibiza on 6th May], then IRONMAN Lanzarote – I want to have a good performance there.
"And then Challenge Roth where the requirements are very different to Nice and Lanzarote. I need to push big power on the TT bars, but the field is stacked and that's where you'll really know if you're going to be good at Kona next year. I guess that's where the standard will be.
"After that I'll have a bit of a break and probably go to Nice and check out the course more.
"Then the PTO US Open, again more as a training race. I feel like I benefit quite well from placing a PTO-distance or 70.3 five to six weeks out from an Ironman. I won't go to the PTO Asian Open in Singapore and will instead just be focussing on Nice.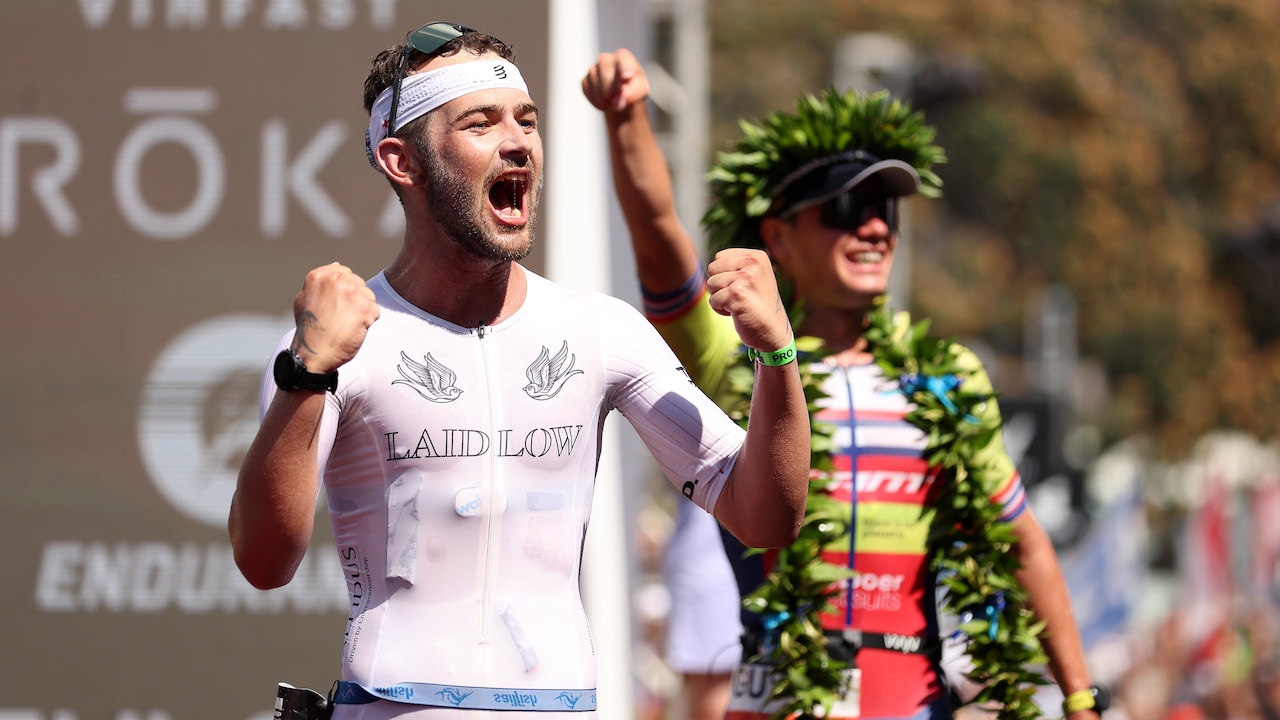 "Then another break and my family organises the Bearman so for one week we'll be full gas on that, then I'll look at Challenge Malta and / or Challenge Mallorca and then end the year at the Collins Cup in Morocco."