Sam Long is relishing taking on one of Europe's most iconic mountains after confirming his next race will be at the Alpe d'Huez Triathlon. 
Suitably, Long announced the news on the day that the Tour de France finished on Alpe d'Huez, one of the iconic cycling race's best-known summits.
And there was even a triathlon connection as Thursday's impressive stage winner Tom Pidcock is part of the same INEOS Grenadiers team as Cameron Wurf.
An 'epic course'
American star Long will be part of the 'L' race field on Thursday, July 28. 
The L race, which is one of four events taking place during the week, features a 2.2km swim, 118km bike and 20km run and takes in all of the mountain's 21 bends.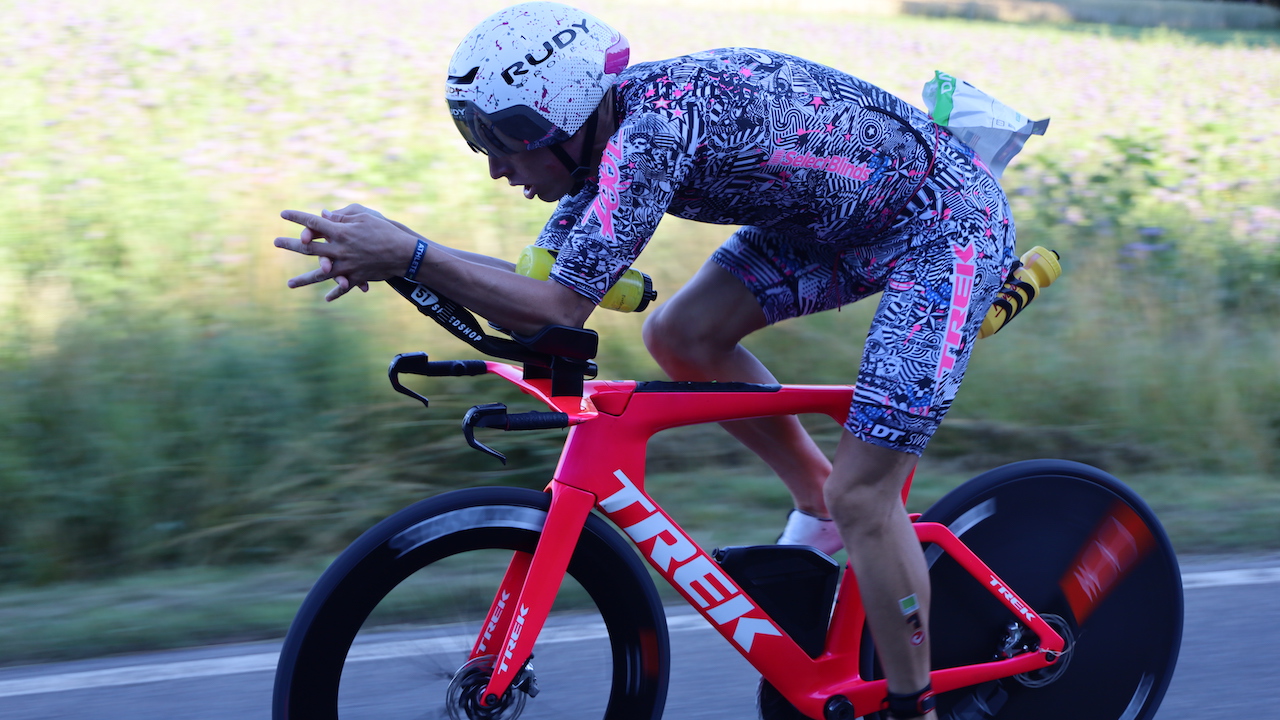 Long posted on his Instagram page: "The next race is @alpetriathlon. I'm super excited about this challenge.
"It's an epic course where the bike ends by climbing up Alpe d'Huez, and the run is an arduous course at the top on dirt and lots of elevation gain (also at 1800m elevation!).  
"It's even more exciting as the Tour De France is doing the climb today.
"The race continues with my "Euro Tour" and doing unique events that inspire and challenge me." 
Taking on the challenge
In its publicity, the race states: "21 bends make you a real triathlete. Write your own legend."
Announcing Long's participation, Alpe d'Huez Triathlon's organisers posted: "What a special day in Alpe d'Huez. And what a special announcement!
"Very pleased to welcome to @samgolong on the starting list of the Triathlon L 2022.
"It's always fantastic to see some of the greatest triathletes taking on the 21 bends. Not always their usual race surroundings!" 
Long has already made a point this season of tackling different events – he won the inaugural Challenge Puerto Varas in Chile in March and made a first appearance at Challenge Roth recently, one of the races he'd always wanted to compete in.