Broaching a topic previously addressed by long course legend Mirinda Carfrae, American pros Sarah True and Skye Moench recently addressed the dollar disparity in sponsorships for professionals in long course triathlon.
Talking to TRI247, the pair, who both recently finished in the Top 10 at the IRONMAN World Championship, said that the issue is industry wide, with female professionals in many cases making much less than their male counterparts with similar results.
Drawing on their own experiences, True and Moench give an important insight into the barriers that are often put in place in triathlon, which ultimately prevents female pros from properly progressing in the sport.
Barriers to access
Explaining how and why the problem exists in triathlon, True revealed an example of the shocking justification a sponsor gave for overlooking an established female pro, with the problem institutionalised and unlikely to change unless there is a radical shift in hiring.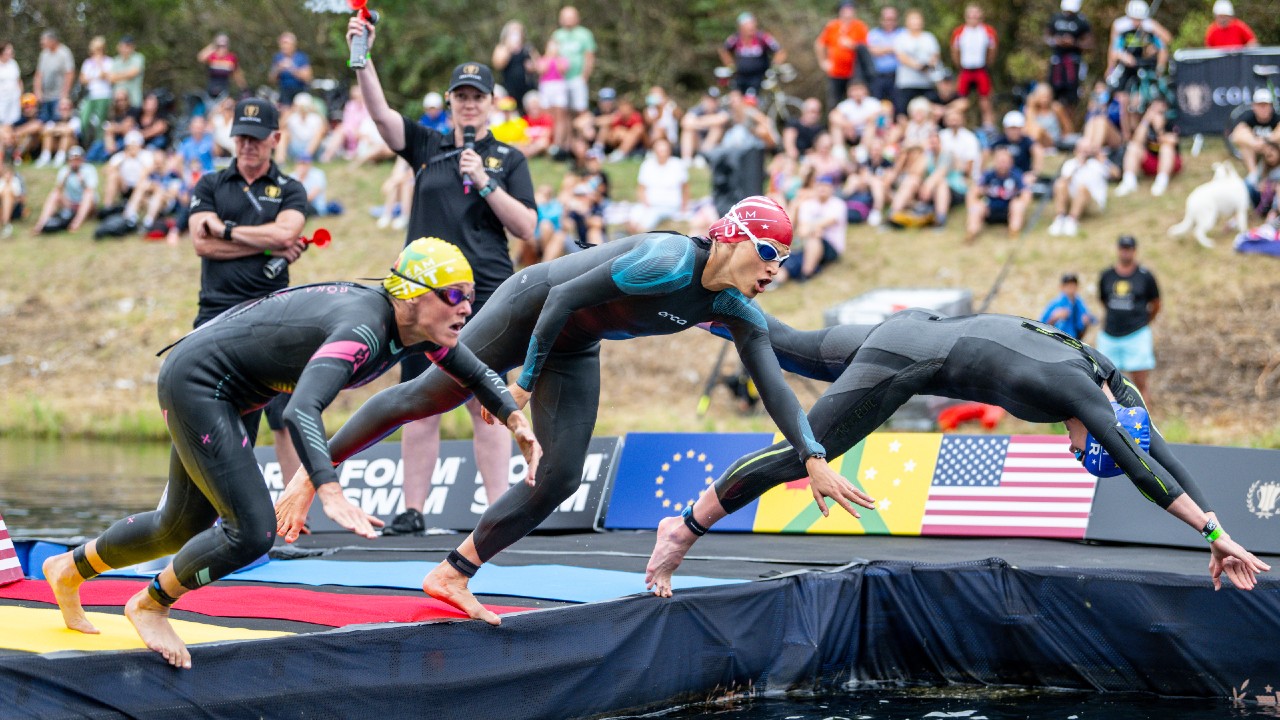 She said: "There are a few female athletes who make more than their male counterparts with equal results, but by and large we are making a lot less money, which I think is the biggest difference.
"It's access to tech, it's access to products, it's money, it's exposure and it's all across the sport, where if you had a male athlete with similar results it would be a very different landscape for them across the industry.
"How do you fix that? You get more women in those industries. The bike industry is super male dominated and it's hard to get a lot of change without change in the industry itself and the people making decisions in marketing.
"There's also a perception that male athletes, in a side-by-side comparison of male and female athletes, are more marketable, a female athlete with equal results also has to have a compelling back story and be attractive.
"I straight up have had somebody in the industry tell me that they couldn't justify giving X athlete money because she was boring and wasn't attractive enough. This was in recent years and this was a highly accomplished person they were talking about, so that was really appalling to me but made sense why some decisions are made."
"It is kind of a vicious cycle"
Following up on True's points, Moench shared her belief that the sponsorship revenue made by the PTO Top 20 would be massively skewed towards the men.
"I have often wondered if we took the Top 20 in the PTO Rankings and we put in his sponsorship dollars alone, just ranking for ranking, it would be incredibly skewed and I don't know what other athletes are making, but I know what I am making.
"I can guess what my male counterpart is making based on the travel they do, the camera man they bring to every event they go to and all the costs of what they're doing."
Moench says that if women can't rely on the same foundations to build off when it comes to sponsorship revenue, it will become increasingly harder to justify the cost to benefit ratio of investing in their own performance.
"If women aren't given the financial support that men are, it's harder to progress and linking back to Sarah's earlier point on tech and aerodynamics, I personally am extremely grateful for my sponsors but nobody is coming to me and saying 'Hey, do you want to come to the wind tunnel?', I did some aero testing and I had to pay for it, which is extremely expensive.
"It is kind of a vicious cycle as when you invest in yourself, you kind of hope that pays off, but then you also ask yourself am I going to have to not make money for a few years and continue to reinvest in myself with the hope that it'll pay off some day and sponsors will decide to invest."