Just six days out from finishing second at IRONMAN Copenhagen, Lionel Sanders won his race at the inaugural Collins Cup in Samorin – no wonder Sebastian Kienle used the words 'f***ing incredible' to describe what the Canadian had just done.
Sanders' 'No Limits' mantra was emphasised yet again, maybe more than ever before, as he defeated his great rival Kienle and American Andrew Starykowicz to give Team Internationals one of their four victories on the day. Less than three minutes separated the trio, the only match of the 12 in which no bonus points were earned.
The 33-year-old Canadian crossed the line first despite also taking a tumble during the bike leg. Just another bump in the road – quite literally – for a man who spends his life navigating them.
Kienle on Sanders
Afterwards Kienle, whose rivalry with Sanders was highlighted during the recent PTO documentary series 'Beyond Human', was gushing in his praise for Lionel.
"I have to say it was my race to lose. Lionel racing a full distance last week – it's like f***ing incredible what he did.
"In this sport, knowing how you feel a week after a long-distance race, this is probably one of the greatest performances I've ever seen, these two races back-to-back."
Kienle, who claimed second place, admitted his own chances of victory were hampered severely when he got it wrong during the swim from a tactical perspective. He would eventually come out of the water 1:25 behind Starykowicz after choosing a very different path. Quite literally.
"I got outfoxed a little bit on the swim from Starky – I know he is good at doing this. What he wants to do is, the way he's gonna win this race is make this 2000m swim a 2500 swim and just like go to the left, hoping that we gonna chase him.
"I was like 'yeah, good, I am around long enough to know all your tricks, I'm gonna swim the direct way'. And it's kind of funny because I listened to Greg Bennett in the broadcast booth saying it's always better to stay on the feet, no matter where the group is heading – even if it's the wrong way.
Swim strategy backfires
"I was like 'yeah he (Starky) also listened to that and make us chase him and then he's like dropping us in 'The Dark Forest'.
"I thought I'm smart, and I swim the direct way, and it was actually pretty stupid. Like I said before the race, the guy that managed to swim with Starky would win the race. I was hoping to be the guy, but I wasn't."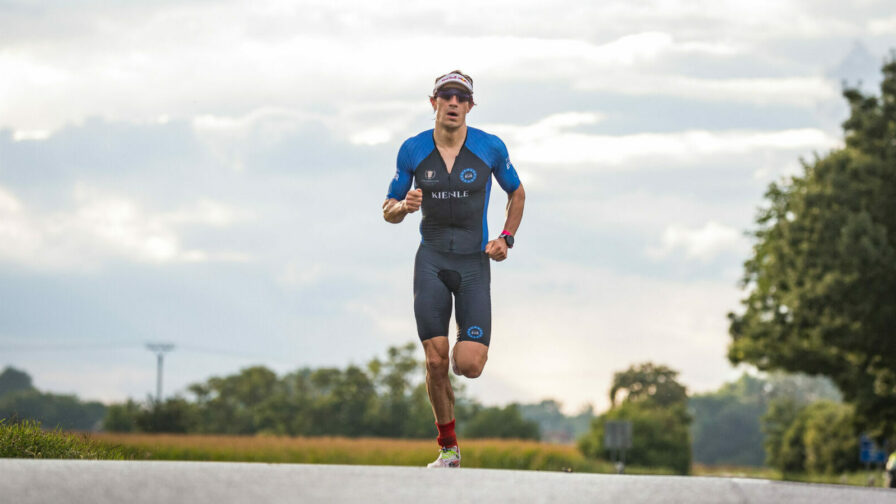 The 37-year-old Kienle reflected on his own struggles with injury during recent years, and on what the future might hold. He also had a message for George Goodwin's father, who questioned the German's inclusion as a Captain's Pick instead of his son.
"Of course I'm disappointed with second but at least Europe won, that's the minimum goal," he said.
"I feel a sense of urgency and so that was another missed opportunity. Even just for 3 points and my ego – that would have been enough to beat Lionel here. We'll see how many more chances I'm getting.
"And I know George Goodwin's Dad is at home is like 'yeah, I told you so'. But you know what, he should show up here. And I think today it would have been really hard in this heat to beat Lionel – even if some guys think he is a lame duck a week after an Ironman.
"F***, Lionel seems to be just getting warmed up – hopefully this is not a new trend I need to follow."