There were mixed emotions for Sian Rainsley when she reflected on her Commonwealth Games, which saw her finish 12th in the individual.
Unusually for her, she was distanced on the swim – coming out of the water in 11th position in a race where the leading quartet at that point went on to fill the first four places.
Winner Flora Duffy (BER), who was retaining her title, and runner-up Georgia Taylor-Brown (ENG) broke clear on the bike and after that it was all about the battle for bronze, which eventually went to Beth Potter (SCO) who had led out the swim.
Tough start
Rainsley told us: "The swim was probably the worst I've had all year to be honest.
"I was hoping to be better set up going into the bike but on the bike it was good – the crowds were insane and really helped.
"But I just burnt too many matches trying to get back into the race initially."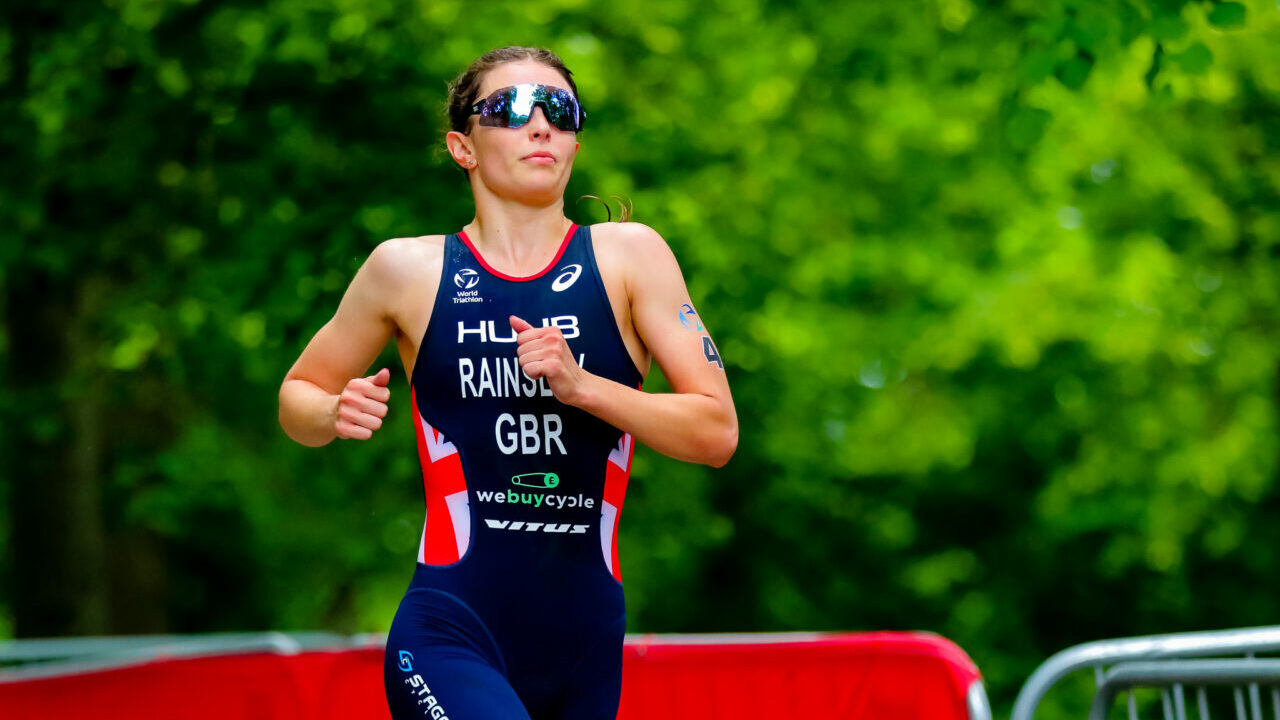 It's been a busy and progressive season – high placings at the Arena Games followed by prominent showings in the WTCS, with eighth in Hamburg the latest of those.
And Rainsley, who is from Coventry, saw plenty of positives from competing in Birmingham.
"It was a tough one but I'm really happy to do my first major Games and the crowds really kept me going," she said of the huge local support.
Going full circle
"I grew up doing running races here [in Sutton Park] about a decade ago as a kid so it's gone full circle.
"I could pick out friends, family and even old swim coaches on the circuit which was amazing so I really enjoyed that.
"If you'd said 18 months ago I'd be going to the Commonwealth Games, I'd have laughed. So to be here, I just wanted to make the most of it and enjoy it. Top 15 on a bad day isn't too bad I guess."
Sian has additional challenges too, with Crohn's disease a constant balancing act but the news there is encouraging.
She said: "A few years ago I was in hospital and thinking about quitting triathlon so to be here and healthy on the start line and be ranked in the top five going into this is something special.
"I've managed to get on top of it now. It's good to be healthy and back racing at the top level."
And an equally busy second half of the season now awaits – with Super League beckoning, followed by a return to the WTCS and the World Triathlon Championship Finals in Abu Dhabi in November.