"I don't think people know a lot about me, I mean why would they, It's not like I broadcast that my Dad tried to kill my Mom."
Pain and fear are part of elite triathlon competition, but they do not even come close to being the hardest things Skye Moench dealt with during her rise to the top of the sport.
The 32-year-old American, currently #1 in the Team USA rankings for the inaugural Collins Cup later this month, opened up about the experiences which shaped her as a person in a gripping new PTO documentary ahead of the Samorin showpiece.
In it she recounted the domestic abuse which her family suffered and escaped from, and how it gave her the belief and toughness to succeed as a professional. She would not let it define her, instead she used it to make her.
"I think my experiences in life, and what that did for me, I think it's just given me a really good perspective of what's actually hard in life and what's not," she explained.
Growing up with an abusive father
Talking about the abuse which almost took her mother's life, she said: "It's like life was always kind of on edge. I lived in fear of my Dad. I grew to be afraid of what he would do to my Mom.
"There were a few incidences where knowing that they were talking so intensely, I was like afraid. I was like 'something could happen'.
"I was 11 or 12 the first time it happened. I heard my Mom, they were talking. Then I heard my Mom scream so I ran up to her room and like my Dad was like strangling her. So that was like one time I was like 'is my Mom dead?,' like literally.
"It takes kind of moments like these thinking about it, you're like 'Oh my gosh, that's not normal, that's not what an eighth grader should be dealing with'."
Eventually Skye and her family made their escape from a life of fear to a new start in the Pacific Northwest – a journey she remembers vividly.
"We drove, my grandparents, me, my Mom, my sisters – we drove from Canada to Seattle. I just remember that whole drive – it was super sombre. We'd just been through the most traumatic thing and it was like 'where do we even go from here? Are we going back? Can we go back to that?'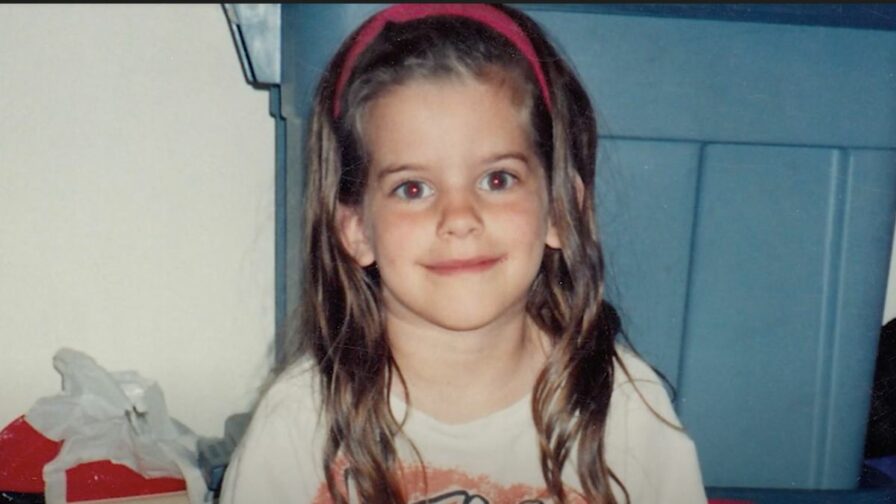 "But that was like the first time when I realised that things are really gonna change now. It's like somehow I knew I could make my life what I wanted it to be."
2019, and the crash
There is no doubt that surviving the childhood trauma she experienced helped Skye when she hit the biggest bump in her road to triathlon stardom – a horrific bike crash in 2019.
"So I won the IRONMAN European Championship in Frankfurt, and then a month later I won Boulder 70.3 – I mean I was on the podium every race I did that year. But then obviously my mind shifted for my first World Championship in Kona.
"I was kind of on the up and getting recognised, and then I crashed my bike. It was September 24th, 2019. I had done a big swim in the morning and then did a four-hour bike ride. There was no reason to think anything bad would happen, I was literally 20 minutes away from being finished, being home. And I didn't make it home.
"I didn't make it 800 metres and I crashed. I don't actually know exactly what happened. We have theories based on the condition of the bike and things like that, but I don't remember any of it. The next thing I remember was someone had picked me up.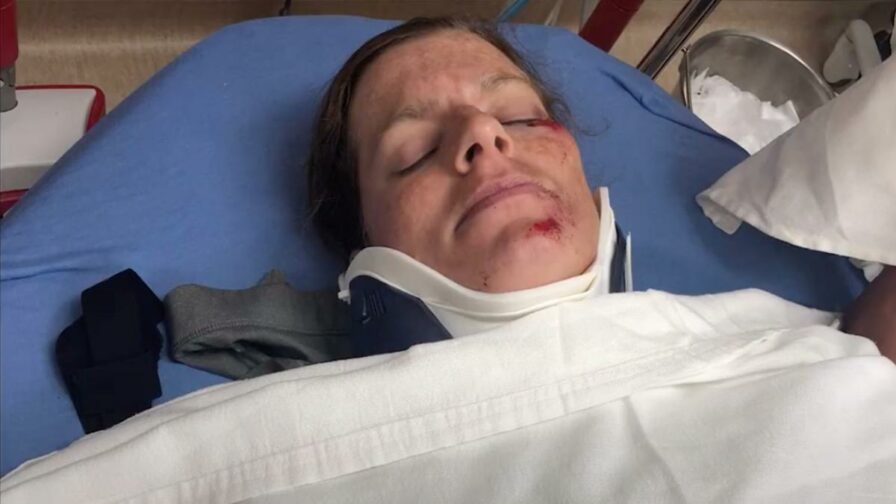 "I'd asked him 30 times already if this was real life. He said I just kept asking him 'is this real life?'. I have one brief memory – it was like sun was coming through the trees. Otherwise I really didn't come to until I was in the ER. Just a freak thing, It was a freak thing.
"The first thing I thought was 'I'm so glad I'm alive'. That's all I was thinking about the probably first 48 hours. Then the reality set in I think of what this really meant for me. So yeah my entire upper body, like I was useless, it was crazy."
Skye's injuries included concussion, bleeding outside the brain, a shattered right elbow, a broken right clavicle and a busted left thumb. But again, she knew recovery would not be the hardest thing she had dealt with.
"Obviously, physically it was tough but again I didn't linger on it because I knew it was probably just gonna take time. Physically I didn't really let myself get that frustrated because I knew if I worked hard things would go back to normal as much as possible.
"I don't know anything will ever be 100 percent the way it was before, but it's like the new me. Getting back to being able to take care of myself and do the things that I love, I can show everyone that I'm still performing and then I'm back on the path I was on. It was hard, don't get me wrong, but yeah – I don't think my crash was the hardest thing I've gone through."
Once again Skye fought her way back to the top, and the toughness and ability to process difficult situations shone through. Something her mother Keveney Daley highlighted in the documentary.
"Skye has an amazing internal process I think," she said.
"She handles the hard things or the blows as well as she handles the good things, the wins. She has a great ability to just move past, learn and move past and not dwell on it. Skye is very resilient, she can take any situation she's in and make the best of it."
Loving the underdog tag
Now Moench is again at the peak of her powers as she prepares for the opportunity to take on the world's best in Slovakia later this month. A challenge she relishes.
"I think I'm just proud of being an athlete who like don't count me out in any race, I'm gonna be towards the front of the race and in contention – if not for the when then the podium.
"Hard work is more important that raw talent, talent can be outworked. So I just know personally, if I'm willing to put that hard work output, I will do what I wanna do, accomplish what I want to accomplish.
"I feel that everything that I've done in my life has been a result of hard work and it hasn't been easy, and it hasn't been handed to me at all. You can't dwell on bad things, things you can't control."
Skye knows Team USA go into the Collins Cup as definite underdogs, but again that's something she openly welcomes. It is not like she hasn't been there before.
"I want to race at the Collins Cup because the best athletes are gonna be there. And racing the best athletes is where you can show how good you are. When you stack yourself up against the best, you see where you are really at.
"As much as by the numbers, yeah we're the underdogs, anything can happen. I would define an underdog as someone who's not expected to perform, and who is just kind of written off.
"I've been an underdog. I love that that's the position I was put into because I'm not like afraid of anything. I know I can do anything I wanna do."