Team USA's Sky Moench believes the American squad has been 'written off' ahead of the inaugural Collins Cup.
Much of the talk going into the competition has been the strength of the Team Europe roster – on the men's side they have five of the top ten in the Professional Triathletes' Organisation (PTO) rankings and six of the top nine on the women's side.
"There's not a lot of pressure on us," summarised the 32-year-old who is the highest ranked women's athlete on the Team USA roster.
"I think we've been a little bit written off, we have a lot of great athletes and at the end of the day everyone is human."
Olympic additions a smart move
Two of her teammates formed part of the Olympic triathlon team at the Tokyo Olympic Games.
Katie Zafares and Taylor Knibb earned Mixed Relay silver in Japan with the former also taking home bronze in the individual event.
Both are relative newcomers to the middle distance triathlon scene, but their short course speed – especially on the swim – could put pressure on those more accustomed to the Collins Cup distance.
"I think the captain picks on the women's side, the Olympians, was a really smart move.
"Those women are going to be incredible, I'm excited to see how they do."
From race wins to hospital
It has been a tough few years for the American. After several stunning displays in 2019, Moench was readying herself for a tilt at the IRONMAN World Championship in Kona, but fate had other ideas.
"2019 was really a breakthrough year for me, I was on pretty much every podium at every race I did, won a couple of races including the European Championship in Frankfurt, and my first 70.3 win as well – so it was a big breakthrough, really exciting time.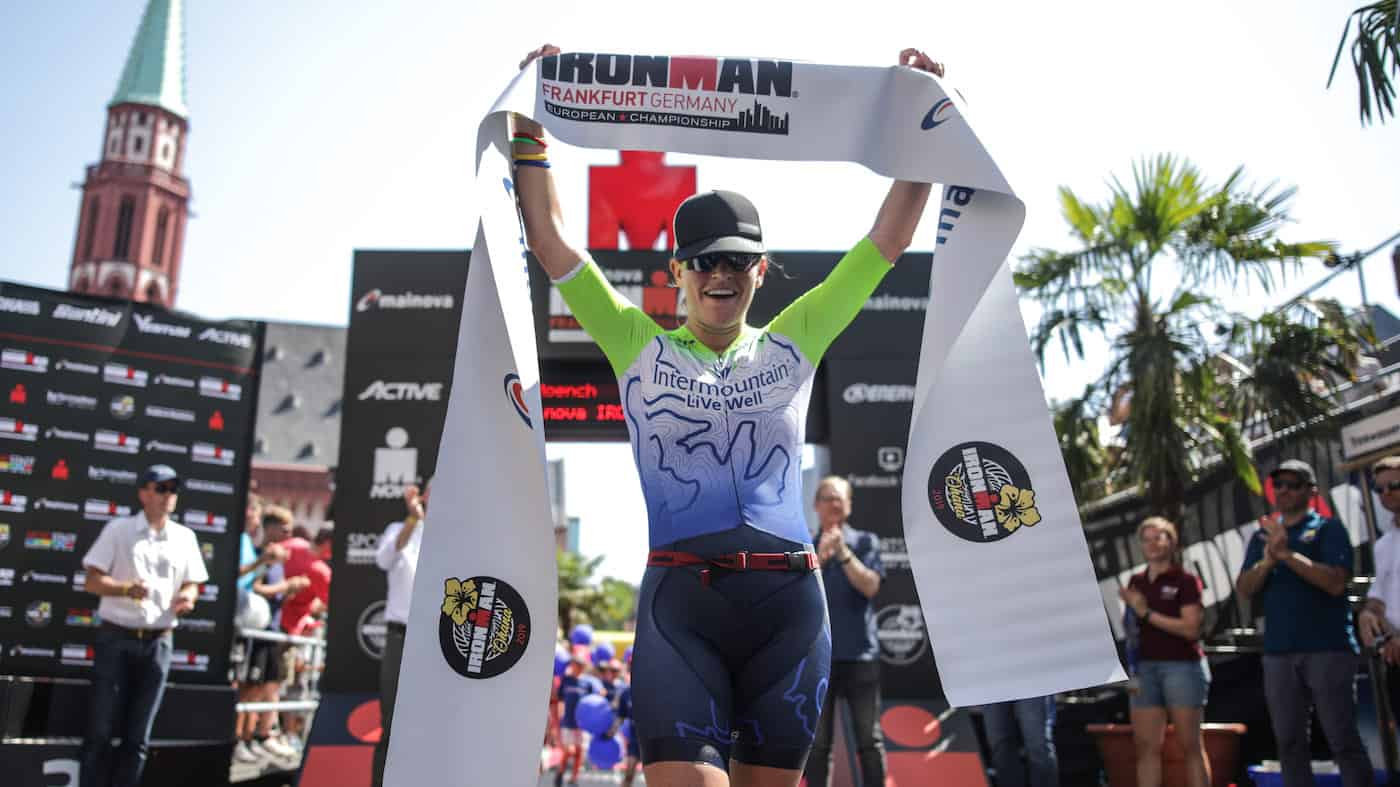 "I was all set for Kona, but two weeks before I was at home training and I had a really freak bike accident, just me up in the mountains, you know I live in Salt Lake City which has mountains everywhere, I've been riding on them for years.
"A freak accident, I don't know what happened, I hit my head so hard I don't remember anything. I crushed my elbow, blew out my thumb, broke my collarbone so my entire upper body was just useless – I was completely useless – and obviously the Kona dream was over.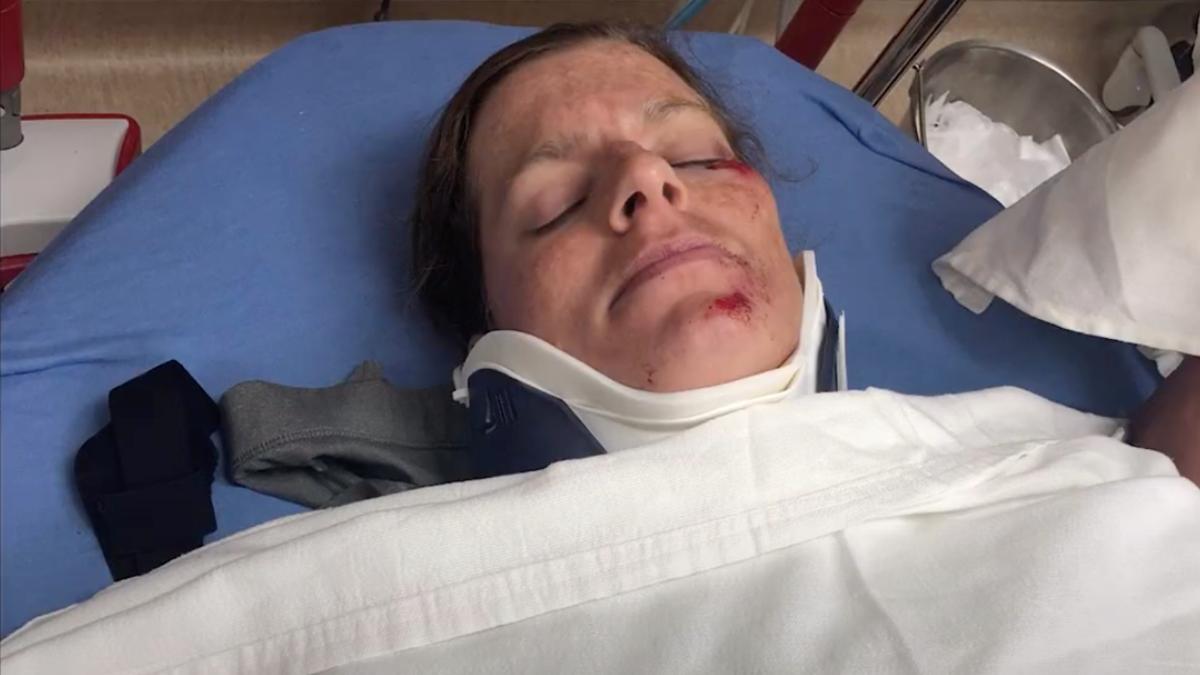 "I was really positive about it though. The doctors were like it's going to take this, and this, so many metal parts, this many surgeries, and this many months.
"But we should be able to get you back swimming – so as devastated as I was, I was like 'this is fine, I'll just get this recovery done and I'll be back'.
"Then just as I was getting back to some kind of okay training COVID hit."
Under the radar
Two years after that freak accident, Moench will line up against Team Europe's Holly Lawrence and Team Internationals Ellie Salthouse in a matchup that has the triathlon world talking.
And Moench, much like Team USA, is going under-the-radar in the three-person race. Underestimate the American at your peril:
"I'm feeling good," said the PTO ranked #10, "it's been a really unique experience being here all week – definitely been busier than most race week experiences, but you know it's such a privilege to be here.
"Hearing the matchups on Wednesday I'm super excited for Saturday now – I mean I was always excited, you know, but to see the vision of the entire event coming together as each day goes by.
"I'm excited for my matchup and see how everyone else does in theirs – it's really cool we have our own little race to deal with each team member."