Nothing can stop 'unreal' Van Riel in Rotterdam
Three races and three wins within a space of around 40minutes. Following up his overall win in London, Belgium's Marten Van Riel cemented his place as the king of the SLT Arena Games powered by Zwift in Rotterdam today.
After winning stage one with a perfectly timed Zwift sprint on the bike which saw six athletes finish within a second of each other, the Belgian athlete who trains with the impressive squad under the guidance of Joel Filliol, took every format in his stride. Not even the run pace of Alex Yee on the final leg could take a point away, as Van Riel showed his class across all three disciplines for a clear and decisive victory.
That run effort proved enough for Alex to take second spot overall by just one point from third-placed Aurelian Raphael (FRA).The day however belonged to the impressive Belgian, who finished sixth at Rio 2016.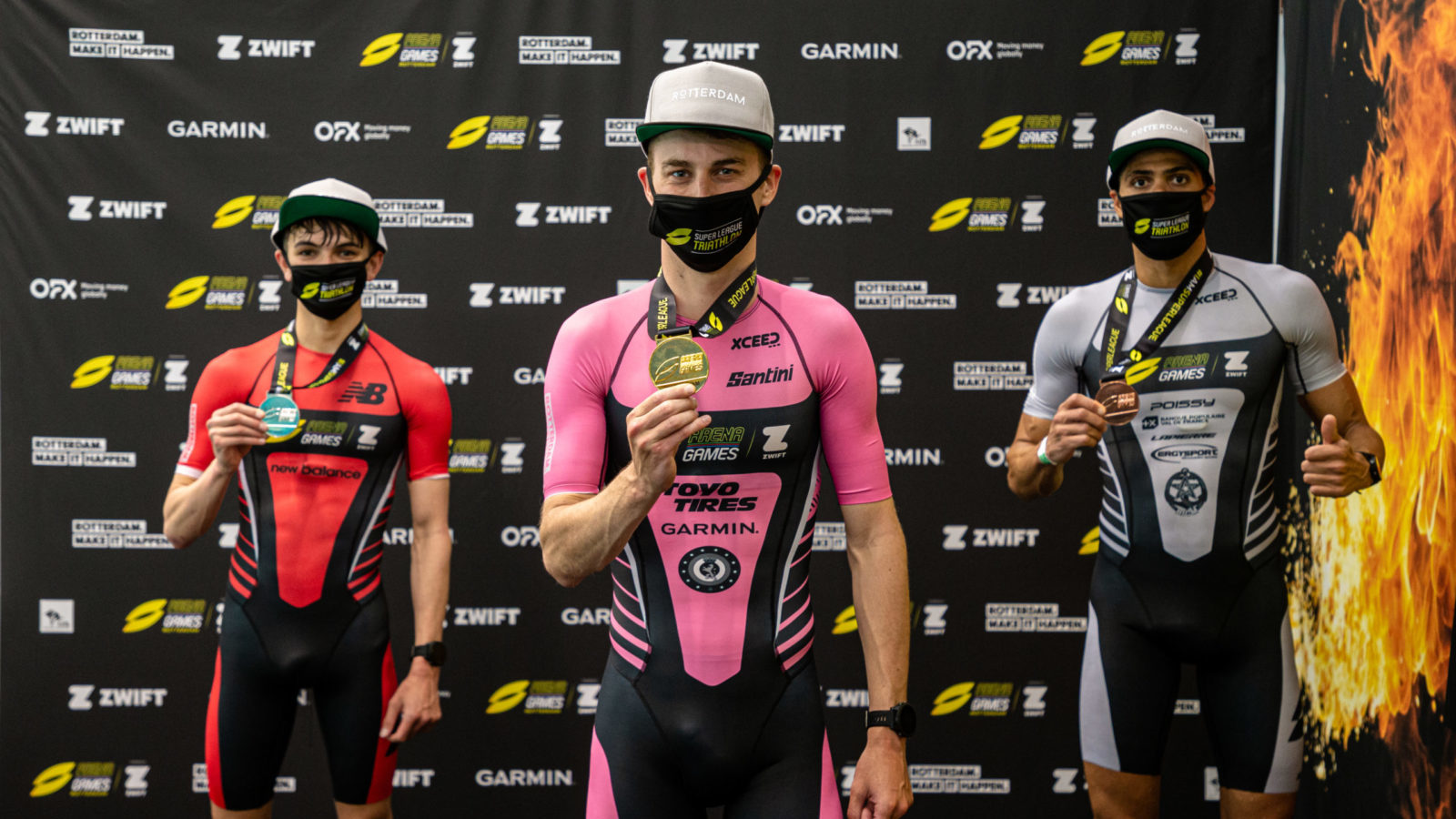 Race 1: Swim – Run – Bike
1st – Marten Van Riel (BEL)
2nd – Vasco Vilaca (POR)
3rd – Alex Yee (GBR)
Race 2: Run – Bike – Swim
1st – Marten Van Riel (BEL)
2nd – Anthony Pujades (FRA)
3rd – Jonas Schomburg (GER)
Race 3: Bike – Swim – Run
1st – Marten Van Riel (BEL)
2nd – Alex Yee (GBR)
3rd – Aurelian Raphael (FRA)
OVERALL RESULTS
1st – Marten Van Riel (BEL) – 30 points
2nd – Alex Yee (GBR) – 23 points
3rd – Aurelian Raphael (FRA) – 22 points