Favourites progress – joined by Juniors – to Sunday's finals
Beaugrand and Zaferes set to extend Super League Triathlon rivalry in Malta
The second edition of Super League Triathlon Malta on Saturday saw the two most successful female athletes in Super League racing separated in the two Short Enduro (swim/bike/run x2) semi-finals – and both will start Sunday's racing on the back of a victory.
Semi-final one was a relative walk in the park for Cassandre Beaugrand, who – along with Yuko Takahashi (JPN) – was immediately in the lead from the first swim, and under absolutely no pressure whatsoever for the remainder of the race. A stress-free day;, things will be a lot tougher tomorrow.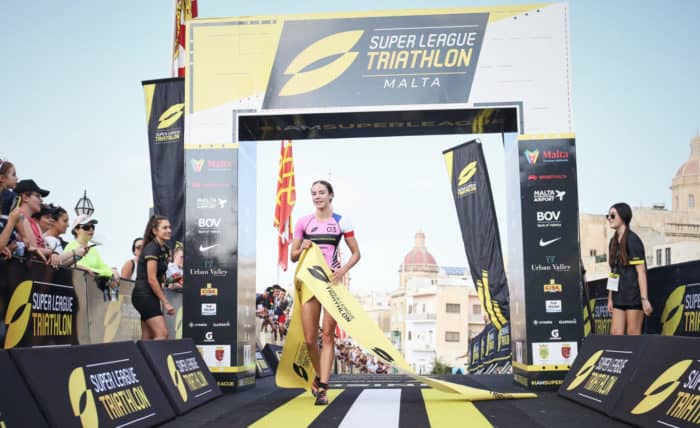 By contrast, the second semi-final was far stronger – the top five finishers all recorded times quicker than Beaugrand – and while securing qualification for Sunday was all but a formality, the racing was strong. The winner of each semi-final earns the Super League 'Short Chute', and with Beaugrand having earned hers with ease, Zaferes in particular had no intention of giving the French athlete an advantage, pulling away from Rachel Klamer on the final run to earn that advantage.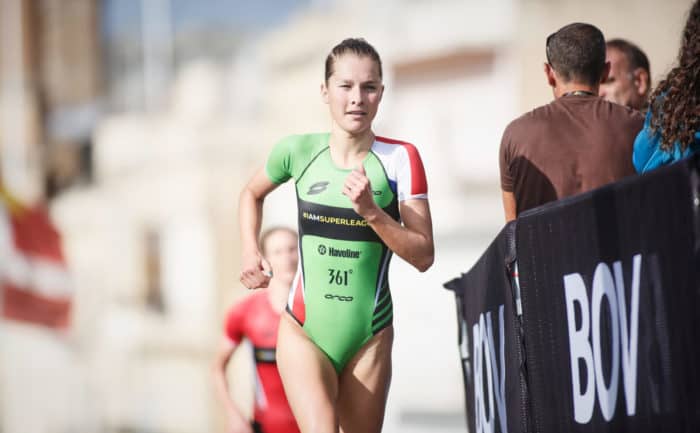 Sunday's racing will be in two parts, together comprising the 'Eliminator':
Individual Bike Time Trial
Short Enduro, started in pursuit format based upon TT results.
The Italian duo of Beatrice Mallozi and Bianca Seregni finished first and second in the morning's Junior races, earned a start in the Elite races and have now qualified for Sunday's finals.
WOMEN'S GROUP A TOP 5:
Cassandre Beaugrand – (FRA) – #03 – (36:50)
Yuko Takahashi – (JPN) – #08 – (37:11)
Léonie Périault – (FRA) – #10 – (37:46)
Summer Rappaport – (USA) – #06 – (37:47)
Felicity Sheedy-Ryan – (AUS) – #13 – (38:02)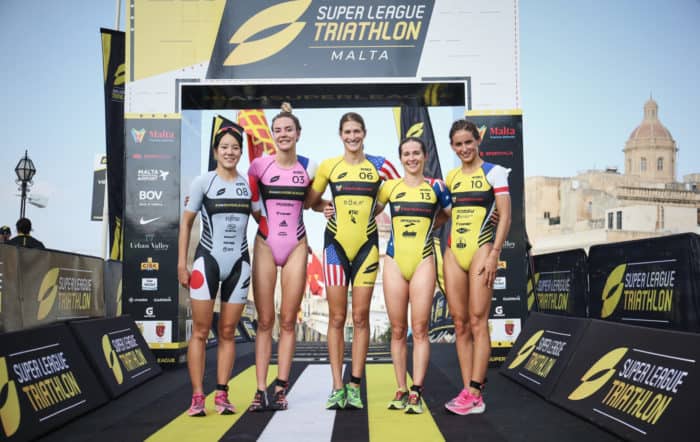 WOMEN'S GROUP B TOP 5:
Katie Zaferes – (USA) – #01 – (35:53)
Rachel Klamer – (NED) – #02 – (36:00)
Sophie Coldwell – (GBR) – #32 – (36:14)
Taylor Spivey – (USA) – #04 – (36:27)
Ilaria Zane – (ITA) – #58 – (36:32)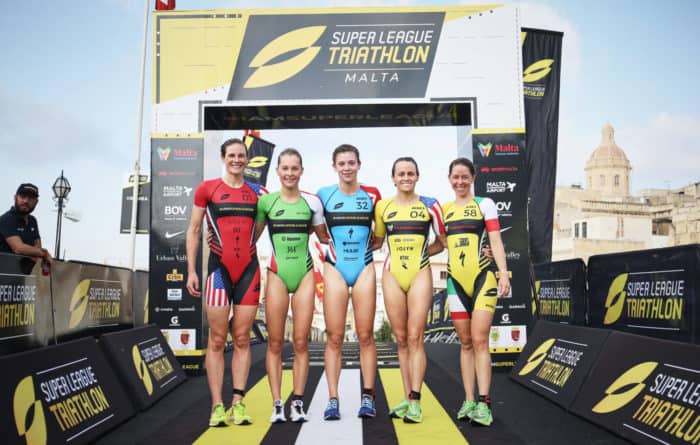 WOMEN'S NEXT FASTEST 5:
Beatrice Mallozi – (ITA) – #63 – (37:16)
Angelica Olmo – (ITA) – #41 – (38:23)
Bianca Seregni – (ITA) – #65 – DNF*
Megan Foley – (USA) – #19 – DNF
Elena Danilova – (RUS) – #16 – DNF
(*DNF – Eliminated by the 90-second rule but qualified due to top three fastest times overall before elimination.)