Last weekend saw a welcome return to the sharp end of a triathlon event for Jonny Brownlee as he took fifth in the SLT Championship Series opener in London.
The Olympic gold medallist's season had been derailed in dramatic fashion by a crash at WTCS Leeds where he broke both his elbow and wrist.
He returned to action at the World Triathlon Cup in Bergen a fortnight ago but admitted to feeling "very rusty" as well as hesitant in both the swim and bike sections.
Ahead of London he told me: "I didn't race very well there but I needed to get that first one out of the way. I was worried about hitting my wrist in the swim or crashing the bike."
'No margin for error'
But in Canary Wharf he was in the mix as the Cheetahs' team leader on the men's side.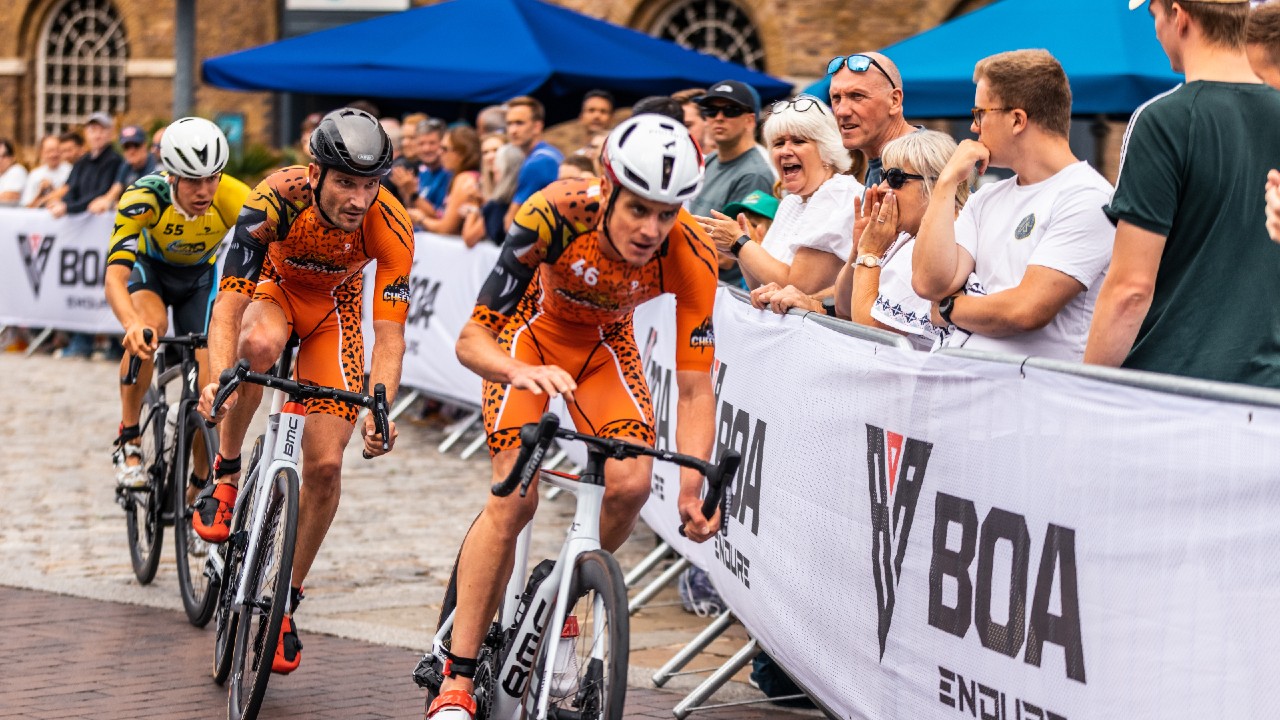 And that was no surprise at all given his liking for the format, as he explained: "I love racing Super League, I love the format – anything can happen, there are always surprises and I like the new aspect that a teammate can get the short chute and hand it on.
"Last year I don't think our team got any so we were always on the wrong side of them, hopefully this year will be different!
"I like the fact that you've got to get all the little things right – from transitions and making sure your laces are done well to making sure you jump on your bike and the swim start – there's no margin for error anywhere. But at the same time it's quite nerve-wracking."
Force for good
Both Brownlee and his brother Alistair have helped inspire a new generation of triathletes – including Alex Yee – and he sees Super League as having an important role in attracting a wider audience to the sport.
He told us: "A big moment for me was after Tokyo when Alex talked about watching Alistair and myself in London in 2012 and hopefully Super League can do that for many more kids.
"I think it's a force for good for different reasons. Look at someone like Hayden [Wilde] who's come through and shown his ability in Super League and then carried it onto the world stage and won Olympic and Commonwealth medals.
"And the other side of it is that it's attractive to watch and kids can hopefully turn on the TV and watch triathlon, not getting bogged down in a long bike ride where not a lot might be happening.
"Just like the Hundred has in cricket – my next door neighbour, the lad there has his Northern Superchargers hat and goes and supports them. And hopefully that can happen with triathlon."