Outright favourite Hayden Wilde started his 2022 Super League Triathlon Championship Series campaign in perfect style with a win in London – but not before he was given a massive scare by a gutsy Matt Hauser.
Hauser appeared to be given a harsh penalty for a false start on the swim, which replays suggested should have gone to Eagles teammate Jamie Riddle, and it left him with a mountain to climb.
But scale it he did, so much so that he was in the lead when taking a short chute on the final run leg.
But Kiwi Wilde, racing for the Sharks, always had him in his sights and powered past to repeat his victory from 12 months ago, with home favourite Alex Yee (Rhinos) rounding out the podium in third.
Triple Mix Stage 1 – Swim, Bike, Run
It all started in controversial circumstances, with an Eagle definitely diving in early but it appeared to be Riddle rather than Hauser.
And it wasn't just a five seconds penalty – Hauser had to wait at T1 until the last swimmer had exited.
Either way the Eagles at least took the short chute and prevented their rivals picking one up on the bike which was led by Emil Holm.
On the run the biggest guns of all came to the fore, with Yee just outsprinting Wilde and Jonny Brownlee.
Triple Mix Stage 2 – Run, Bike, Swim
Those believing Hauser was out of contention were forced into a rapid rethink as he roared back on Stage 2.
He helped drive a fierce pace on first the run and then the bike, with Max Stapley crashing out.
Pivotal to Hauser was the swim as he took 11 seconds out of his rivals and it was game on for Stage 3.
Triple Mix Stage 3 – Bike, Swim, Run (pursuit start)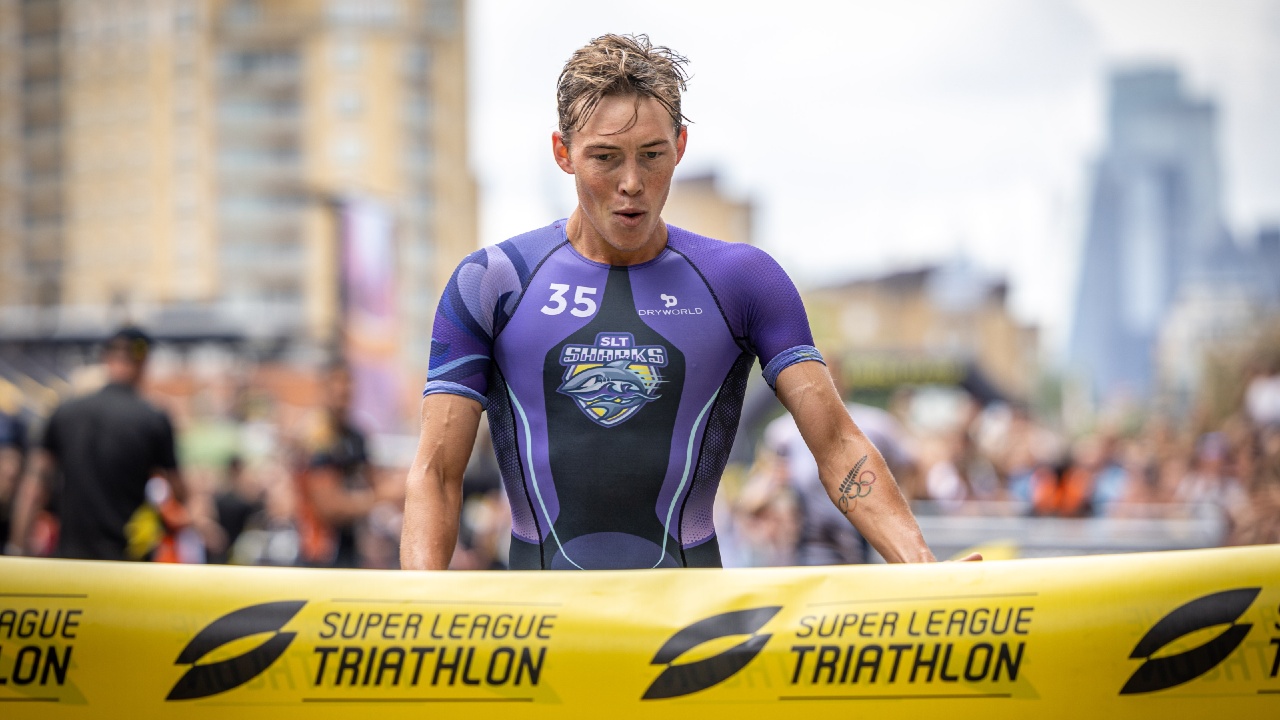 There was virtually nothing between the Commonwealth Games one-two-three of Yee, Wilde and Hauser starting the final stage, with daylight back to the rest.
But this time – and perhaps because of those earlier efforts – Hauser wasn't able to dominate the swim.
Wilde was right alongside him throughout in the water and also bossed the inner line.
Yee too had kept in touch but a glitch at T2 dropped him back and he would never regain contact with the front two, especially as the Rhinos had decided to give the short chute he won on the Stage 1 run to Vasco Vilaca.
Taking his own short chute, Hauser was briefly in the lead but it didn't last long as Wilde's run prowess took him to a dramatic victory from the battling runner-up.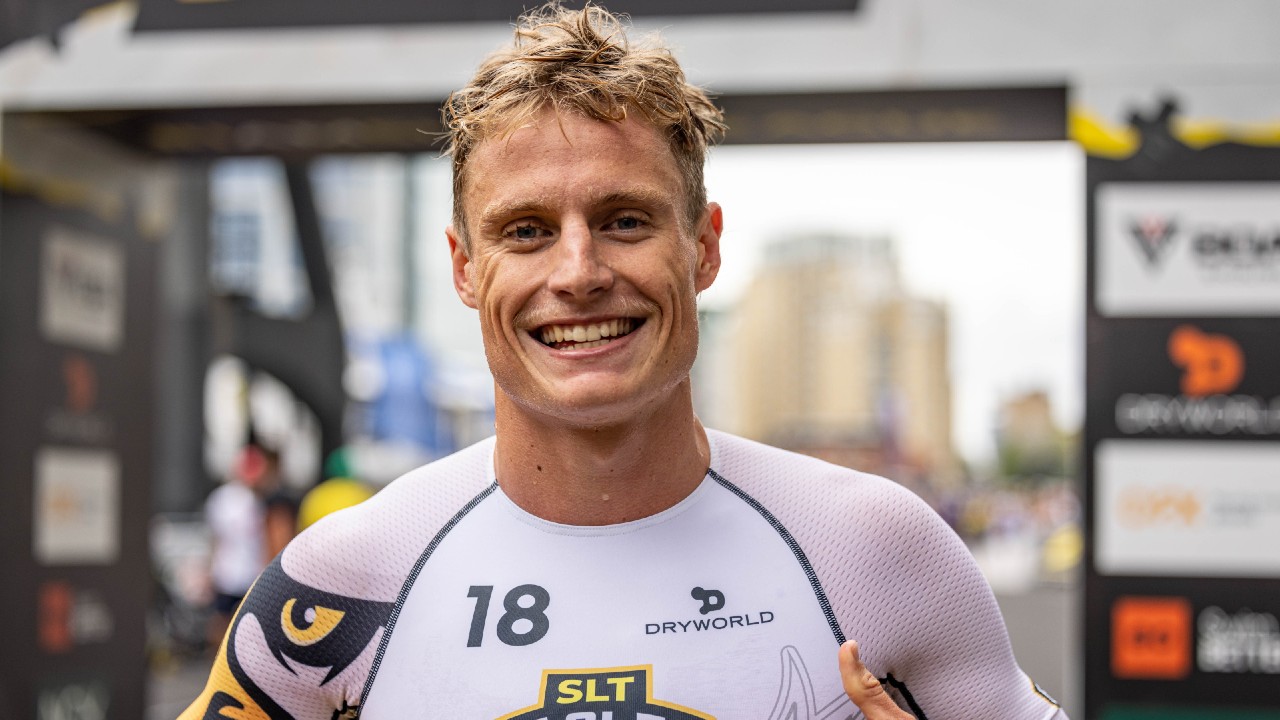 Yee was third and there was a fantastic sprint for fourth, with Tyler Mislawchuk just getting the better of Brownlee, while youngster Sergio Baxter Cabrera was a superb sixth on his SLT debut.
Super League Triathlon London 2022 results
Sunday 4 September 2022 – Triple Mix – Elite Men
1. Hayden Wilde (Sharks) – 15pts
2. Matt Hauser (Eagles) – 14pts
3. Alex Yee (Rhinos) – 13pts
4. Tyler Mislawchuk (Scorpions) – 12pts
5. Jonny Brownlee (Cheetahs) – 11pts
6. Sergio Baxter Cabrera (Rhinos) – 10pts
7. Kenji Nener (Scorpions) – 9pts
8. Tayler Reid (Sharks) – 8pts
9. Shachar Sagiv (Cheetahs) – 7pts
10. Chase McQueen (Sharks) – 6pts
11. Vasco Vilaca (Rhinos) – 5pts
12. Jamie Riddle (Eagles) – 4pts
13. Richard Murray (Cheetahs) – 3pts
14. Emil Holme (Eagles) – 2pts
15. Daniel Dixon (Eagles) – 1pt
Super League Triathlon Standings – Team
After SLT London, September 4, 2022
1. Scorpions 100pts
2. Sharks 76pts
3. Rhinos 62pts
4. Eagles 57pts
5. Cheetahs 50pts