"It's been a brilliant voyage – you can just throw convention out the window, which is incredibly exciting."
It's clear talking to HUUB owner and CEO Dean Jackson that Sub7 isn't just about Alistair Brownlee vs Kristian Blummenfelt.
It's also HUUB vs Trimtex plus many other battles – and it's about doing what his company have from the outset; pushing the boundaries of innovation and design.
"I know we're not the stars of this, but there's a lot of pride and passion going on here," says Jackson. "We've got the best cycle clothing, we've got the best wetsuit. But thanks to Alistair, we've got the best athlete and thanks to Jacob [Tipper], we've got the best riders. So, yeah, I'm taking this very personally. Bring it on!"
And it's obvious the process so far is one he's relished, explaining: "It's been working on the best kind of accepted theories that you can at any moment in time and just applying that science. I think that's a really big part of HUUB's philosophy – that scientific way. There is no right and wrong in science. Essentially it's problem solving and that's what makes it so interesting.
"This is a chance for us to underline our innovative authority within the swim, bike and run space and showcase the firepower of brains that we've got behind Sub7."
Learning all the time
Clearly HUUB will be most closely associated by many to the wetsuits they develop with the Brownlees, but they also have incredibly close links to cycling as sponsors of the Ribble Weldtite team, ranked the #1 UK UCI Domestic Team for three years.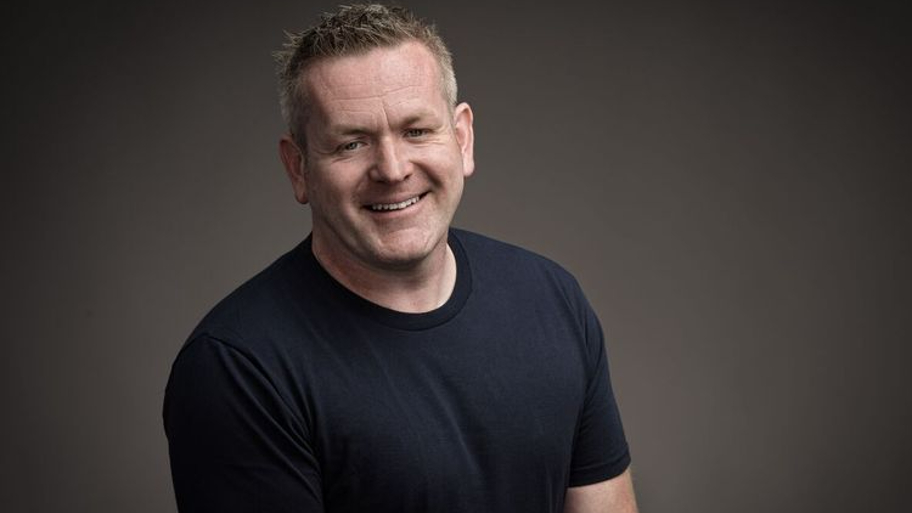 Jackson takes up the story, saying: "We're very proud of the absolutely phenomenal team that 'Tipp' has put together for the bike.
"And how we as a company have come out of our comfort zone and going, yeah, we know about the water, but let's learn about the aerodynamics to bring the best people in and make the best product."
It's clear speaking to him that he also sees the Sub7Sub8 project as a real opportunity for triathlon as a whole: "It's something different for the sport, and it's going to hopefully take it to more of a crossover audience potentially as well."
And the more relaxed rules have been embraced by Jackson and his colleagues as he explains: "When you're playing by the same rules in the same game all the time, you kind of get to know how to maximise things.
"But when something like this comes along, you can just throw convention out the window, which is incredibly exciting."
The HUUB brand takes its name from human movement specialist Professor Huub Toussaint and Jackson added: "For me and Professor Huub, we just had big smiles on our Zoom call when this started – it was 'great, a juicy project to focus on.'
"And I'm delighted that the cycling world is talking about it too. I just think it shows that actually triathlon is incredibly advanced and a lot of technology does bleed over. But also what incredible athletes we have in the sport.
"Just look at the four athletes lined up for Sub7Sub8. I mean, wow, who'd have ever thought they'd be swimming, riding and running those times in one race on one day?
You go back to the first Ironman and you'd never think it possible, would you? So for me, it's a wonderful opportunity for the sport to showcase itself as well."
Dancing on the line
Sub7 also allows the science to come to the fore – and in an engaging way.
Jackson adds: "I think people are interested in the science of carbon trainers in running and aerodynamics on the bike. But one thing that doesn't get focused on as much are hydrodynamics in the water. And I think there are some really interesting stories behind that.
"What we've been doing with Alistair's suit for Sub7 is the perfect example. It's clearly focused on the top and elite angle but you can kind of work that down to the average person in terms of additional buoyancy and so on and how it will help them in the future.
"From the start we almost had a blank canvas – we were looking at all extremes. Such as completely isolating the body, almost a surfboard panel, basically just paddling away on your wetsuit. But there comes a point where you're too extreme. So we dialled it back as the journey went along.
"We spoke to some people involved in Breaking2 / 1:59 and they talked about Eliud Kipchoge wearing even more aerodynamic clothing. But they pushed back on that, he wanted to still be seen to be running in a vest. You've got to remain, I think, kind of true to the sport. But let's dance on that line a bit too!
Voyage of discovery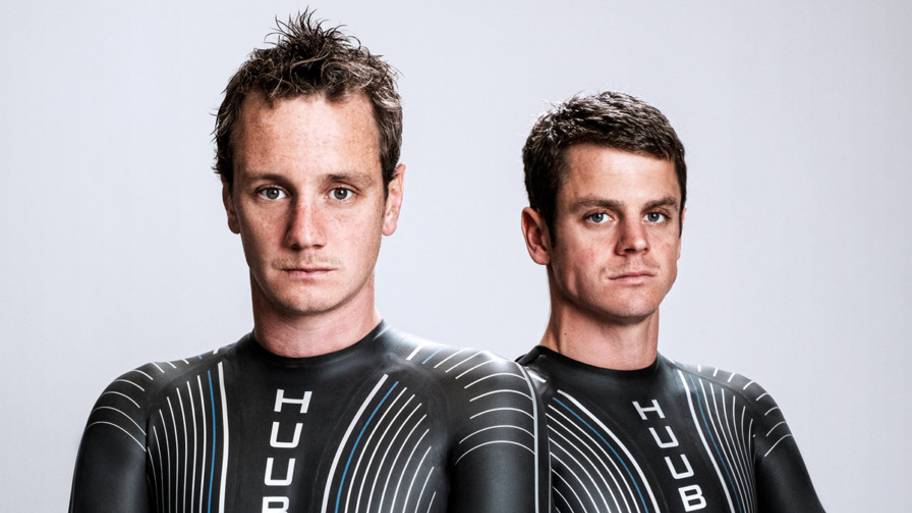 "We've had great fun experimenting with a wetsuit, but also without a wetsuit. Who's to say Alistair might not be turning up with a wetsuit?! We've looked at different thicknesses of neoprene. We played around with some 10mm and found some optimisation around 8mm. But it isn't neoprene. It's the stuff that your running shoes are made of.
"We found some new materials, but a side effect of those new materials, is it's a little bit stiffer. There are benefits for certain swimmers of having a stiffer suit, but Alistair's personal swim style means we put rotational pieces into the suit that allow a different region of swim stroke that fits him.
"But then the next step is because you're putting more stiffness in, there's a transition from water to bike and he's got to run that section so that needs factoring in.
"So it's been a brilliant voyage of what really could we do and how crazy could we get."
The pacing teams have now been finalised, with brother Jonny and Richard Varga set to be alongside Alistair in the swim – and lots more work has been done there in terms of the right configuration. All will be revealed on the day!
Bike leg the big opportunity
Ultimately though, the biggest focus is on the bike leg, for the simple reason that's where the biggest gains can be made.
"That's why Jacob really had the pick of the pacers," adds Jackson. "You could have the fastest swimmer in history with Alistair but it's that bike leg that's going to make the biggest difference.
"I think it's important to just prioritise what you think works and spend the most time and effort where it makes sense too."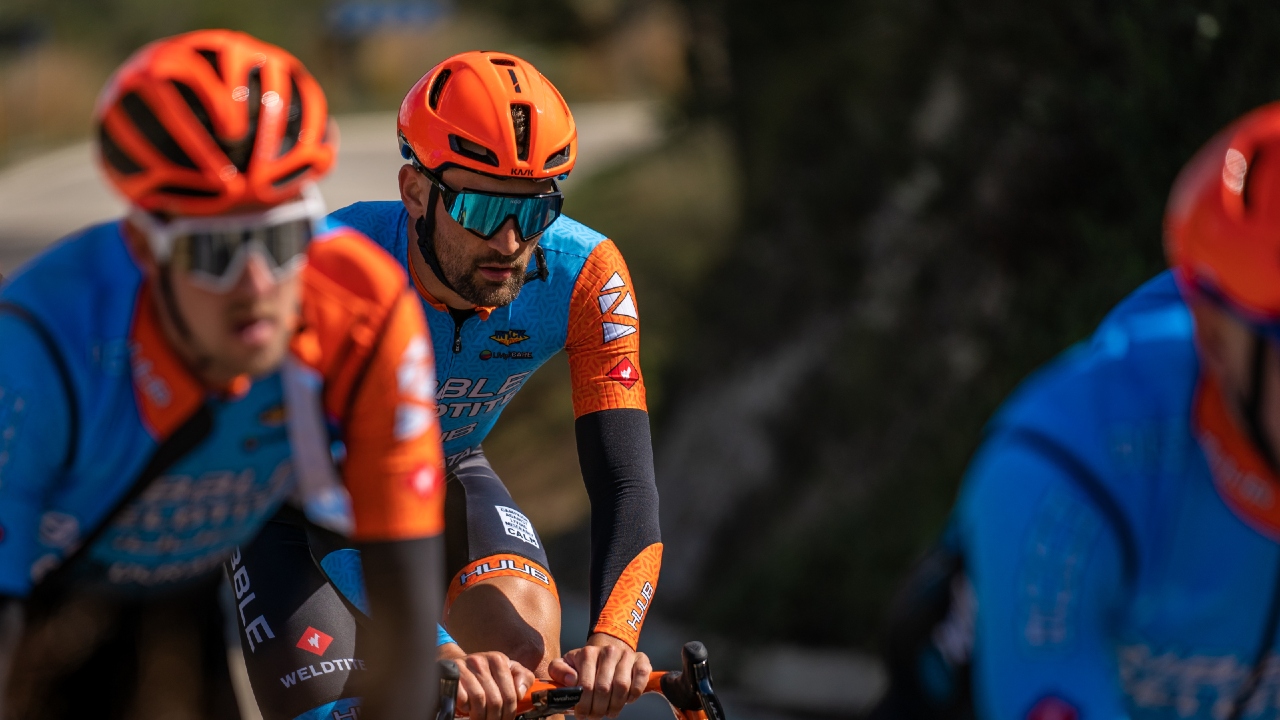 Tipper explains how the planning has worked: "So we gave Alistair some specific work to go away and do. He's been going out and doing some motor pacing. That was our suggestion, doing some time on Jonny's wheel and stuff like that.
"It's about draft efficiency, as much as anything. But also elements such as the pedal stroke when you are at high speed behind people. These little micro bursts within the pedal stroke by having this higher inertia and just popping up your speed and then adapting to that.
"Ultimately, Alistair has given us some ideas of what he wants to work to what power requirement he thinks works out for him.
"And we've looked at how we go the fastest while also offering the most protection. We probably could go the absolute fastest if we just did one lap time trials with one person just going absolutely full stick – eight pacers would mean 45 minutes or so off and then going again. But there are drawbacks to that so it's working out all options. How many people can you have in the line that are obviously offering him draft to make it easier for him while they're also potentially affecting their energy levels based on what they can then do on the front?"
Whatever the final strategy, Tipper is confident that Brownlee will be lapping Blummenfelt on the bike leg!
Massive respect
And while the passion and insight of both Jackson and Tipper is crystal clear, so too is their admiration for the man they are hoping to propel to Sub7 victory.
Jackson says: "When Alistair has been on the triathlon circuit, he hasn't sat in his hotel room playing Fortnite or whatever. He's been stuck in and getting degrees – he is so smart."
On working with him over the years, he adds: "He's just brutally and wonderfully honest and I want that. When we developed wetsuits in the past, it's been very simple, the most buoyancy, the most flexibility. But this is something different and for me it's a little bit like taking your homework to the headmaster. It's going to get examined, it's going to get tested and there's nobody finer to analyse it."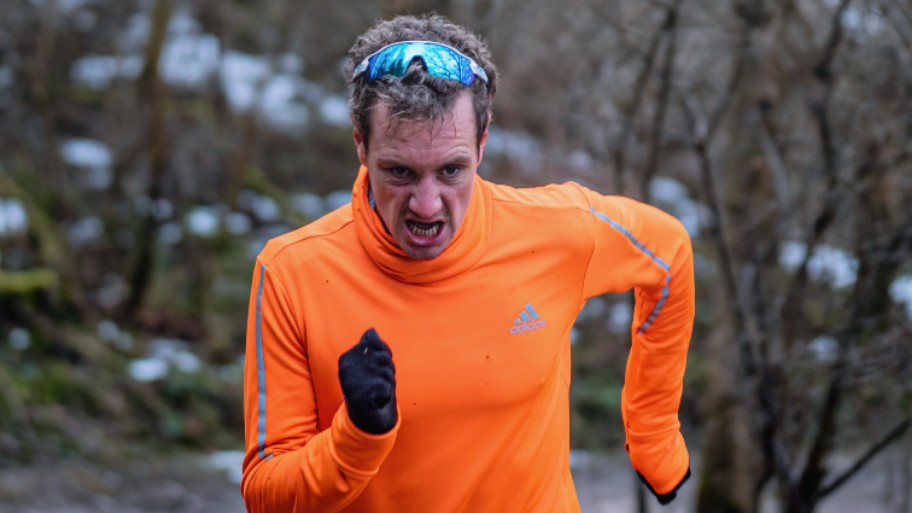 Tipper couldn't agree more: "He's been super on it, to be honest. We've had issues before with World Tour athletes, or World Tour coaches that haven't accepted science, who don't get it.
"Whereas Alistair will happily challenge you on anything. I think the term he 'suffers no fools' would probably sum him up quite well. He would not take any bull**** but he respects when the process is done properly and he's super keen with it.
"He's going out and finding prototypes of things to test for these things off his own back. He's so driven and he's super intelligent. It's been great and it's always a pleasure working with athletes that clearly really want it. With some athletes, it is a little bit of a case of dragging the horse to water and hoping it will drink, whereas Alistair is like throwing you on the back of the horse and dragging you there."