After French domination in Jersey last month, the world-class field of Super League Triathlon (SLT) triathletes return for the season's second instalment of unpredictable racing in Malta on 19-20 October.
Two of last season's podium-regulars, Richard Murray and Henri Schoeman, are back to fitness and ready to shake things up at Super League Triathlon Malta 2019. The South African duo was forced to sit out of the 2019/20 Championship Series opener at RBC Super League Jersey, which gave Vincent Luis the upper hand to defend his title by securing the weekend win.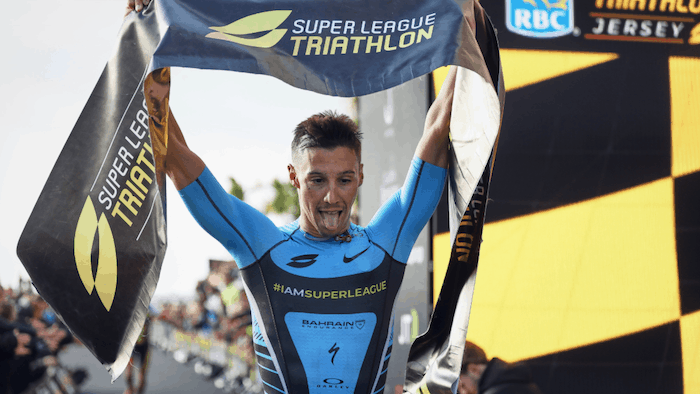 Last month saw Simon Henseleit win his Super League Junior race and was therefore given the opportunity to compete in the Pro Semi-Final in St Helier later that day. To much surprise, the young German athlete qualified for the Day two Final but did not race. Wanting another shot on the world-stage, Henseleit returns to Malta as part of the Pro field, looking to make another Final.
The women's race looks to be just as tense as the men's, with Katie Zaferes and Cassandre Beaugrand ready to resume their first-place battle next weekend. Beaugrand produced a stunning display to inflict a rare defeat on Zaferes in Jersey, taking full advantage of the weather-affected course with high winds, leading to the cancellation of the bike leg in the Final.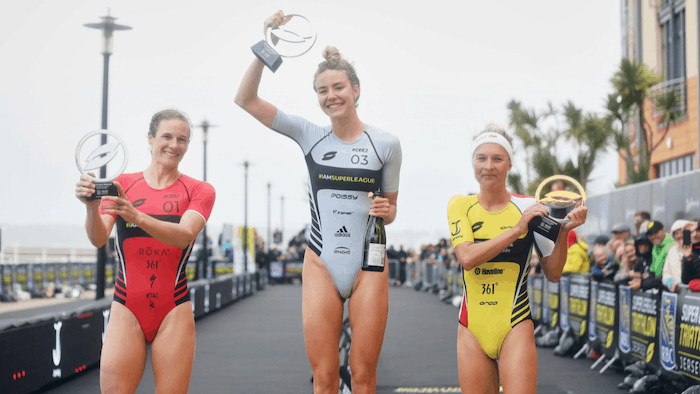 The likes of Rachel Klamer, Summer Rappaport and Taylor Spivey are looking to disrupt the status quo in Malta.
THE WEEKEND FORMATS:
Day 1 of the weekend's racing once again sees the athletes split into two groups for the Semi-Finals, racing the non-stop swim-bike-run-swim-bike-run. The top 5 athletes from each group, plus the next 5 fastest from across both groups – 15 in total – continue into Day 2's Final.
The Day 2 chosen format in Malta is the Equalizer. The athletes start with Stage 1 – a bike Individual Time Trial (ITT), before a pursuit start of swim-bike-run x2 sprint in Stage 2 to the finish. The pursuit start is determined by the results of the ITT.
CURRENT SLT SERIES LEADERBOARD:
MEN
Vincent Luis – 15pts
Pierre Le Corre – 14pts
Hayden Wilde – 13pts
WOMEN
Cassandre Beaugrand – 15pts
Katie Zaferes – 14pts
Rachel Klamer – 13pts
(Click HERE for full points standings)
CURRENT COLOURED JERSEY HOLDERS:
Pink (Series Leader): Vincent Luis / Cassandre Beaugrand
Blue (Fastest Swim): Sophie Coldwell / Aiden Longcroft-Harris
Green (Fastest Bike): Rachel Klamer / Hayden Wilde
Red (Fastest Run): Katie Zaferes / Aaron Royle
Grey (Fastest Transition): Yuko Takahashi / Kristian Blummenfelt
White (Youngest In Field): Olivia Mathias / Simon Henseleit
Here are the line-ups for Super League Triathlon Malta 2019: