After winning her second consecutive IRONMAN 70.3 World Championship title this morning in Finland, Taylor Knibb explained that for her, being excited to race is the key indicator of a strong upcoming performance.
The young American star, who just recently qualified for her second Olympic Team at the Paris Test Event, shared that despite a number of doubters criticising her August schedule that included races over the Olympic, 100km and middle distance, she is very happy with her decisions.
After a stellar month, Knibb did not reveal what her next races would be, but with a slot in Kona at the IRONMAN World Championships in October available to her, might we see the PTO World #2 debut over the full distance?
"I am grateful it's over"
In her post-race interview, Knibb highlighted just how excited she had been to come to Finland and defend her title but also added that after a long day out on a punishing course, she was equally as happy to have finished the race and put in a strong performance.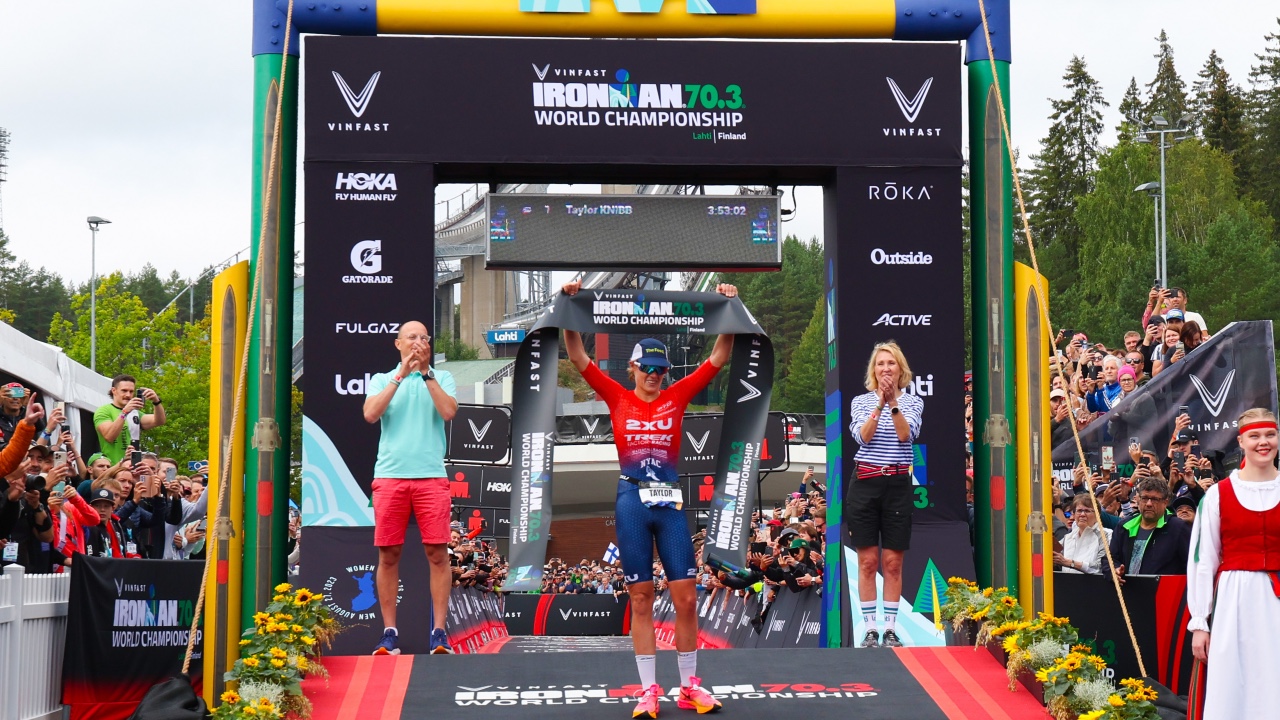 "I have been really excited for this race, I think I woke up at 6:30am yesterday and my alarm was for 7:45am and I was just thinking to myself, I'm ready, I could race today. I am grateful it's over, but I am also grateful to have done it and that I managed to have a good race.
"If you look online, at the maps, there's a little more elevation gain, around 700m of elevation gain on the bike and it's punchy, so it zaps your legs and I think I took the run out a little too hard, so it's a long day and I was grateful to make it to the finish line and to be here."
Reflecting on the past month, which started with victory in Milwaukee and was capped off in tremendous fashion in Finland, Knibb recounted how after starting her season with surgery, she was extremely happy to have achieved what she had set out to do.
"I think the Olympic qualification was the season focus and was what I needed to do this year, as I had surgery at the beginning of the year and so to be able to tick off August, where some people were questioning why I was racing.
"I was excited about the month [of racing in August] and if I am racing from a place that excites me then I think that's what makes me perform at my best."