Just days after it was announced that Taylor Knibb would join the Trek-Segafredo professional cycling team alongside her triathlon ambitions, she raced the USA Cycling Pro Time Trial Championship at Melton Lake Park, Oak Ridge, Tennessee.
It was a very positive start to her new side hustle.
[UPDATE – After initially being reported as a DNF, Amber Neben's result was subsequently corrected. That meant that while we initially reported Taylor as finishing in third position, the final results see her just off of the podium in fourth.].
Mixing it with a legend
A two-lap, 23.2km course, Knibb held the fast time at the intermediate check-point (lap one), by some considerable margin until the final wave of the fastest seeded riders got underway. Even then, the 15:38 clocking was bettered only by Chloe Dygert (15:27), who moved into a virtual lead of 11.3 seconds, with Lauren Stephens just a couple of seconds slower than the reigning IRONMAN 70.3 World Champion. Amber Neben – twice a World TT Champion – was fourth (+18.02) at that stage.
Dygert is a rider of the highest calibre, with eight UCI World Championship gold medals on the track across Individual and Team Pursuit events, and was the World Time Trial Champion in 2019, when the event was held in Harrogate, Yorkshire.
Into lap two, Stephens actually managed to claw a few seconds back to Dygert to move past Knibb on time to take silver. Neben too made up grown on Knibb's second lap effort, and would ultimately dislodge the triathlon star from the podium by less than two seconds.
That left Knibb so near, but just off, the National Championship podium first attempt at her first attempt – but alongside some notable company. A nice warm up for Montreal in a couple of days time!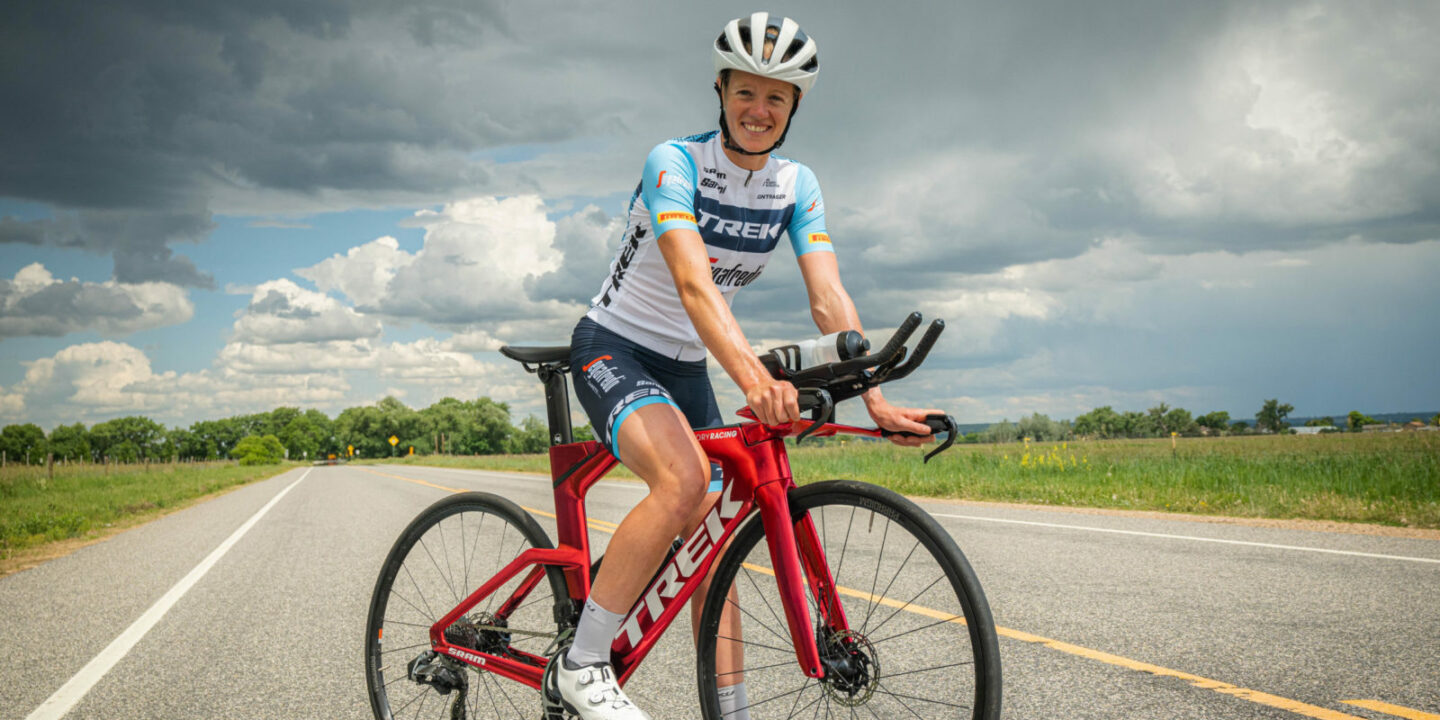 A good history
There have been plenty of triathletes in recent year who have found success in the National TT Championships, including the likes of Paula Findlay and Lisa Norden, who have topped the standing in Canada and Sweden, respectively in recent years.
A few years back, I remember that Nicola Spirig took second in the Swiss Championships, while even further back another Swiss athlete, Karin Thürig, a multiple IRONMAN winner, IRONMAN 70.3 World Championship silver medallist and LD Duathlon World Champ, was twice World TT Champion as well as a two-time Olympic bronze medallist.
This is unlikely to be the last we hear of Taylor Knibb in the elite cycling ranks.
USA Cycling Pro Time Trial Championship 2023 Results
Thursday 22 June 2023, Tennessee – 23.2km
Elite Women
1. Chloe Dygert – 31:06.65
2. Lauren Stephens – 31:15.67 (+09.02)
3. Amber Neben – 31:39.54 (+32.89)
4. Taylor Knibb – 31:41.22 (+34.57)