Taylor Spivey held onto her fourth place in the overall WTCS rankings with a brave 16th-place finish at the WTCS Finals in Pontevedra, despite not having run properly in close to a month due to injury.
The American star, who led the series up until WTCS Hamburg in July, had picked up an injury in the build up to the Paris Olympic Test Event. That hampered her end-of-season bid for Olympic qualification.
Sharing her thoughts after the race on social media, Spivey revealed the extent of her struggles in the build up-to the race, and thanked her team and supporters for their help in getting to the end of the season after a 2023 full of challenges.
Rollercoaster season for Spivey
After starting off the year with a first WTCS podium in almost a year and a half at WTCS Abu Dhabi, Spivey was consistently at the front of most races leading into the crux of the season, with a fourth at WTCS Yokohama followed up by another podium at WTCS Cagliari before two Top 10 results in Hamburg and Montreal.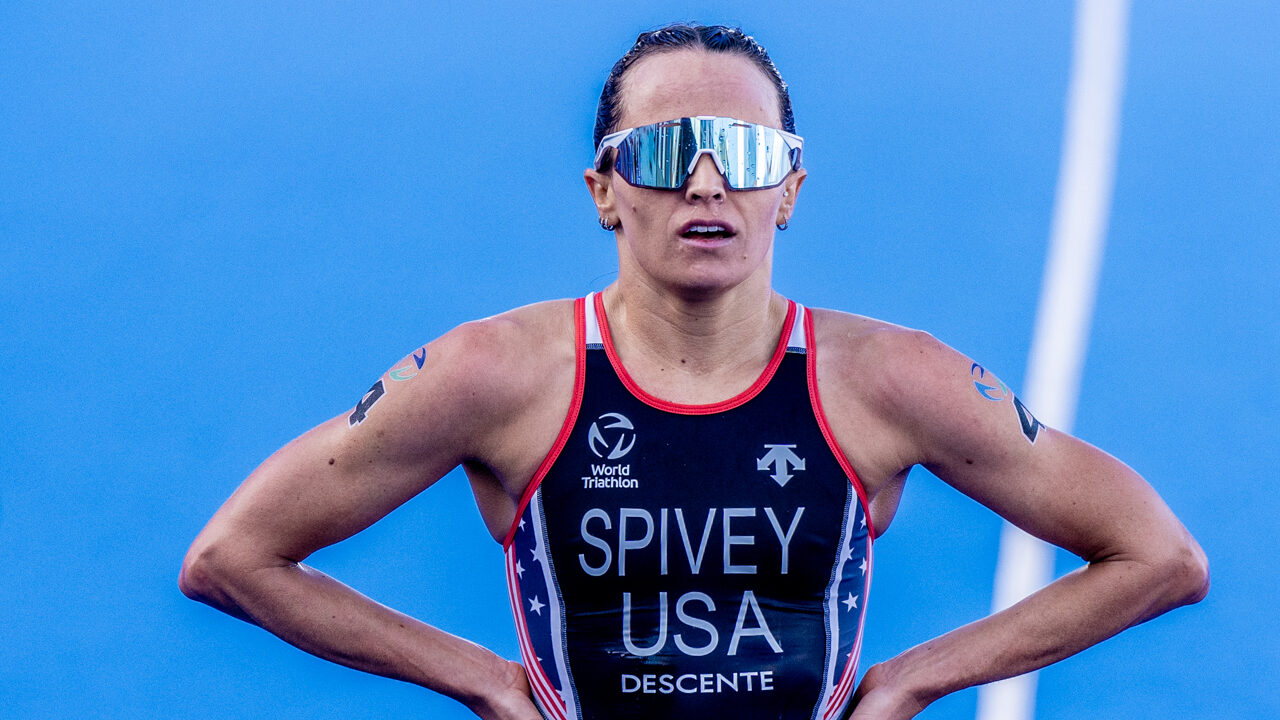 However, after missing out on Olympic qualification at the Paris Test Event, finishing 10th, it emerged that Spivey was battling some injury problems on the run and despite finishing third at SLT Championship Series London ten days later, Spivey then had to withdraw from the following round in Toulouse.
In a race against time to get fit and healthy again for the WTCS Finals in Pontevedra, which given the increased points on offer would have a big say in the final standings for the season, Spivey admitted that the weight of the last year got the better of her, as she just managed to cling on to her WTCS standing running on fumes in Spain.
Taylor says she will be back
"Did what I came to Pontevedra to do, but not what I wanted to do. Held on to 4th in the World. The weight of the last year has been heavy to bear. And it gradually took a toll on the body. From illness to injury, piled on top of each other, it finally cracked me.
"This race was my first full body weight run since London Super League, and I somehow got through 10km. I toughed it out, like so many races this year, and got to the finish line. Many have carried me through dark moments to much brighter ones. And for that I cannot thank you all enough, from the bottom of my heart."
Slated to race this coming weekend on home turf at SLT Championship Series Malibu, it remains to be seen if Spivey will now take a break from racing to regain her health or battle on through. Promising to return at full strength soon, the American concluded her race recap with some optimism, sharing that "the moments that often break us, make us stronger in the end. I'll be back".