Taylor Spivey showed she's rediscovering her top form at WTCS Leeds but admits it will take a little while yet to get back to her absolute best.
In the individual race, the American surged clear of the field on the bike alongside Brit Sophie Coldwell, the duo stretching their advantage to 39 seconds going into T2.
And though Cassandre Beaugrand and Georgia Taylor-Brown powered past them on the run, it was still a hugely encouraging display as she crossed the line in fourth following what has been a frustrating time with a foot injury.
In the front rank
Speaking to TRI247 she said: "I always love coming to Leeds. I like the hard course and I love the atmosphere and always seem to perform here [Ed: she's raced Leeds five times and never finished lower than seventh].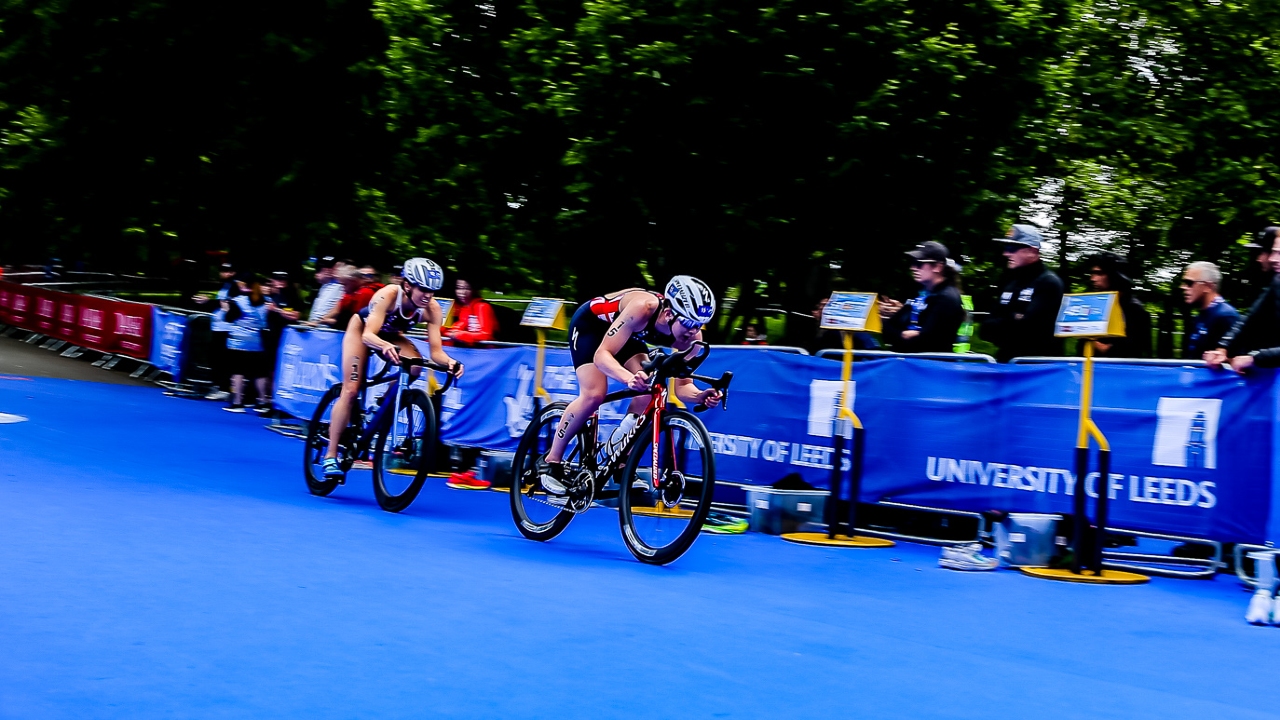 "I enjoyed being part of the breakaway and making it a hard race and I felt pretty good in the Mixed Relay too but we were out of the race from the beginning [Ed: she was around a minute adrift when starting leg two].
"I wish I could have been in the front group but we're learning with this new order and format and hopefully next time we'll get it right, but overall it's been a good week."
Progression
Towards the end of 2021, Spivey had revealed the length of time she'd been battling injury when she posted on her Instagram feed: "Currently taking care of ongoing pain I've had in my foot for nearly three years. Hoping the PRP along with some rest and rehab will help it heal."
And when we asked her how that process has gone, she told us: "I've been really slowly progressing the run because my foot was injured for so long and I needed to give it time to fully heal.
"I've only done a few run workouts but it's coming back and I'm starting to feel fit again now.
"It's now about continuing that progression. I'll be doing my best in the next few races but we'll have a really long break from racing after Hamburg and I know I'll need a long run block then to make sure I'm actually in the race [at the end] rather than falling backwards."
Unfinished business
Spivey was desperately unfortunate to miss out on the Olympics last year, Katie Zaferes just getting the nod ahead of her in an incredibly strong US team.
And she added: "I hope this is the first step to Paris 2024 but then again I thought I was in a good position on the last Olympic cycle so you never know.
"I think my goal is just to stay healthy, to perform and be strong at all of swim, bike and run."