USA Triathlon has selected a five-strong team that will head to the Tokyo 2020 Olympic Games to take part in the individual and mixed-relay triathlon events.
Taylor Knibb, Summer Rappaport and Katie Zaferes are the female representatives for Team USA, with Taylor Spivey, currently ranked #3 in the 2021 WTCS rankings, missing out on selection.
On the men's side of the roster, Morgan Pearson and Kevin McDowell will represent the red, white and blue.
In addition to their individual prowess, three of the quintet formed part of the Team USA mixed relay squad which took the silver medal at the 2020 World Championships, as America selects a well-rounded team for the events.
Analysing USA team selection
There's no disputing the biggest talking point of the Team USA selection – would the third spot for their incredibly impressive women's squad go to Katie Zaferes or Taylor Spivey? Ranked #1 and #4 respectively in the Olympic qualification rankings, non-selection was always going to be a bitter pill to swallow – and unfortunately for Spivey, she is the athlete to miss out.
The 2019 World Champion, it seemed almost impossible to consider not selecting Zaferes 18 months ago. As well as winning multiple WTS events (six to date) and seemingly being an ever-present on podiums everywhere, including within Super League Triathlon, she had seemingly made the #3 position in the U.S. Mixed Relay squad her own. The situation was not as clear-cut now though.
On the flipside, Spivey has finished ahead of Zaferes in their last three WTS/WTCS races – Hamburg (2020), Yokohama and Leeds, finishing 4th / 4th / 6th. By contrast Zaferes, by her own lofty standards, finished in unfamiliar positions of 22nd and 18th this year and well off of her typical front-pack pace.
Sport is not divorced from life however, and things are never as simple as they seem, with Katie suffering the sudden death of her father in April this year, with all of the emotional impacts and more that come along with that.
Do you select on current form? Should you put faith in your proven winner to get it right by the end of July? How crucial is the Mixed Relay to your selection considerations? Those questions, and no doubt many more, will have been part of what I imagine were long discussions by the U.S. selection panel for that final discretionary place.
Katie Zaferes got the good news, while Spivey will no doubt have been crushed by the call she received. Elite sport is a tough, tough world.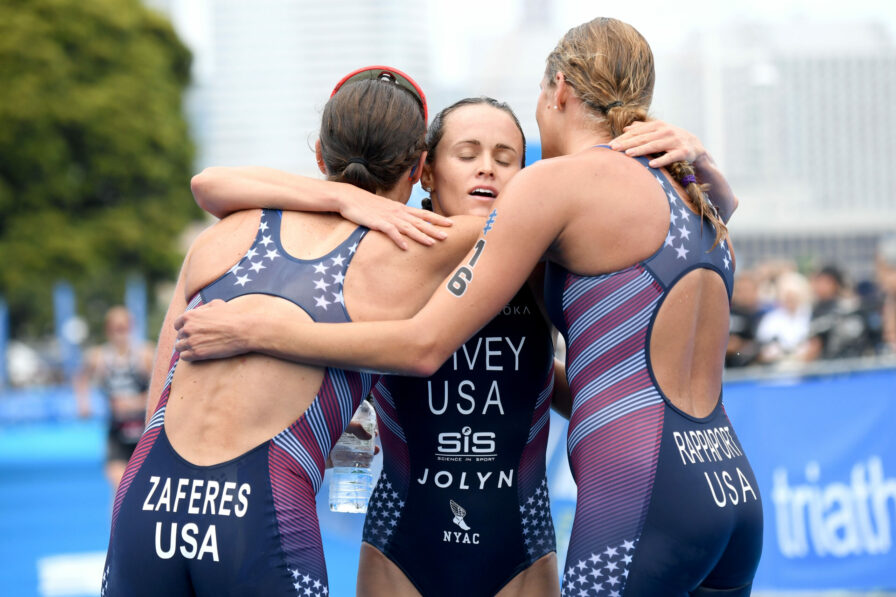 Summer Rappaport
Having qualified for the Olympic Games in Tokyo prior to the Pandemic, Summer has been able to take a different approach to training which has helped her regain the passion she has for triathlon.
The five-times World Triathlon Championship Series (WTCS) medallist – including Silver in WTCS Yokohama in May this year – is primed to contend at the front end of the Tokyo field. She is currently ranked #6 in World Triathlon's Olympic Qualification Rankings.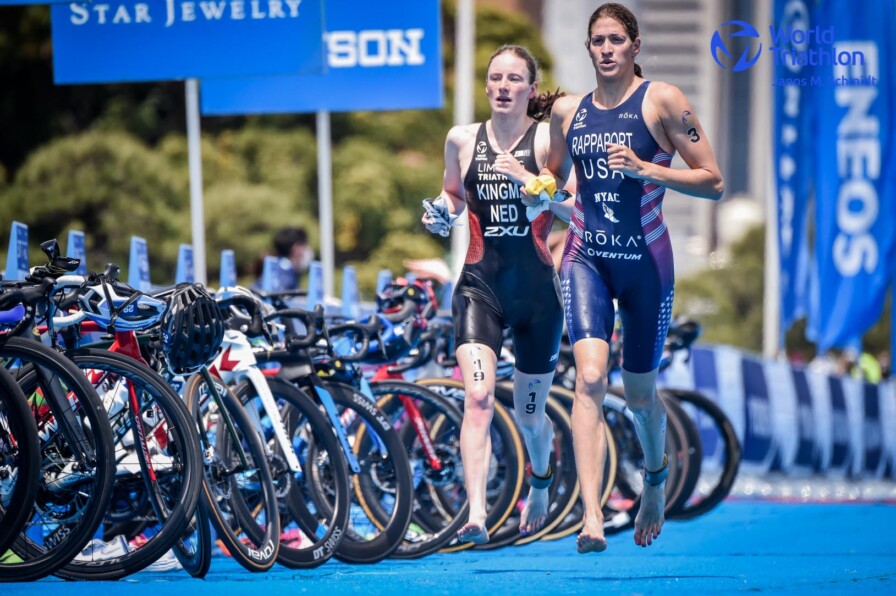 "The opportunity to compete at the Olympic Games is one that I've dreamed of as long as I can remember," explained Summer on social media.
"Only those closest to me will ever know how many times I've had to double down on my commitment to sport and invest in myself in order to achieve this goal."
Taylor Knibb
One of the brightest young stars in American triathlon, Taylor Knibb qualified for the Tokyo Olympic Games with a breathtaking display in the WTCS event in Yokohama in May, defeating the aforementioned Rappaport in the process.
With a list of accolades to her name in the junior ranks, including two junior world titles and an U23 world title, Knibb has the pedigree to upset the veteran applecart in Tokyo having already showcased her abilities in the Japanese climate.
Knibb is also the youngest USA Triathlon Olympic qualifier since the sport was introduced into the Games in 2000.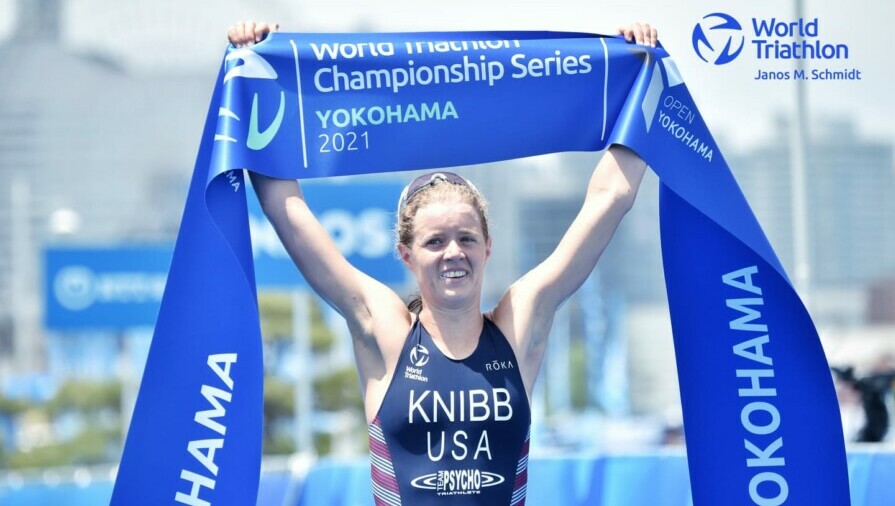 Katie Zaferes
Ending the qualification period ranked #1 in the World Triathlon Individual Olympic Qualification Ranking, Katie is the most decorated triathlete in the American Olympic ranks, and the only qualifier with Olympic experience having competed at the Rio de Janeiro games in 2016, finishing 18th.
The 2019 ITU World Champion has won 23 WTCS medals in her career to date, and at her best is a contender to compete at the front of the field in Tokyo.
"Today I got the call that I've been officially selected for the Tokyo Olympics!," she said.
"It fills me with so many emotions thinking of the highs and lows of this Olympic Selection period.
"These last two months have been challenging but I never lost faith that I'd be ready for Tokyo."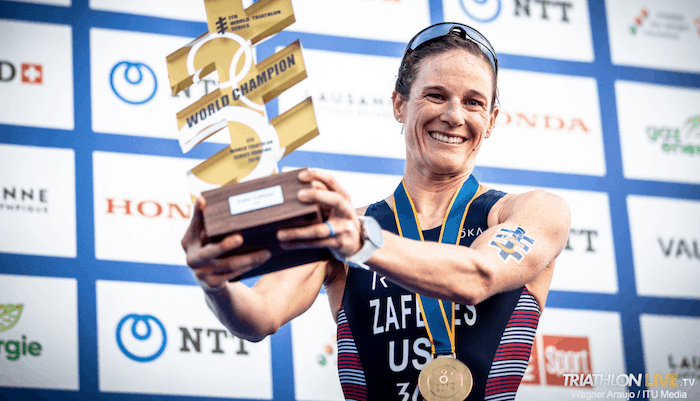 Morgan Pearson
Some stunning displays in 2021, including a silver medal at WTCS Leeds and bronze at WTCS Yokohama, have ensured Morgan Pearson will line up for Team USA at the Tokyo Olympics.
Currently second in the 2021 WTCS rankings, Pearson has produced a series of top 10 finishes over the past two years in World Triathlon events to secure his Olympic place.
Pearson also competed – alongside Kevin McDowell and Katie Zafares – at the 2020 Mixed Relay World Championships, winning a silver medal with Team USA. That experience could prove vital in Tokyo.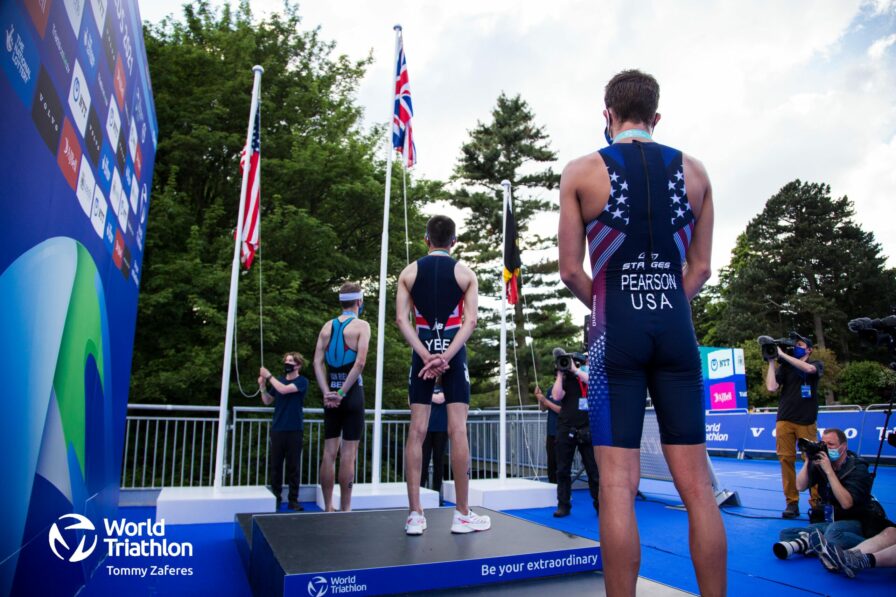 Kevin McDowell
Few have had battles as tough as Kevin McDowell heading into the Tokyo Olympics. A cancer survivor, having beaten Hodgkins Lymphoma, few would bet against McDowell making a splash in July.
A seven-time World Cup medallist, McDowell has had strong finishes at the World Cup events in Huatulco and Arzachena in recent weeks, coupling those results with an 11th place finish at WTCS Yokohama.
"It's official! Childhood dream became reality this morning when I got the call that I've been selected to the US Olympic Team," said Kevin on his Instagram account.
"No words can describe this feeling right now and will take a little bit to really sink in."