Close finishes as Heming and Jeffcoat take World Cup Gold in 'Tiszy'
For a sport where even a 'Sprint Distance' takes Elite athletes the best part of an hour to complete, the number of genuine sprint finishes we see is remarkably high.
Sunday's racing in the finals of the Tiszaujvaros ITU Triathlon World Cup in Hungary was another example, with both Elite races being decided in the very final metres on the blue carpet. You can check out the video highlights from both races here and see just how tight the closing stages of both races were.
This was race two of the weekend for all of the athletes, having qualified on Saturday in heats after racing over an adjusted 500m / 12km / 3.2km format.
ELITE MEN HIGHLIGHTS
"After a rough start to the season this feels really good, said Eli Hemming. "It's really fun to be doing a sprint finish, but it's even better with your buddies."
ELITE WOMEN HIGHLIGHTS
Australia's Emma Jeffcoat sprint to the win in the Elite women's race, on her third appearance at the incredibly popular and long-standing race:
"You really won't wipe this smile off my face," she said with glee. "To come away from Tiszy with the win just blows my mind. I'm pretty determined when you give me a bit of a challenge so when it came down to a sprint finish I always just thought 'go for it and don't look back' so I just kept going right to the line and literally gave it everything I had."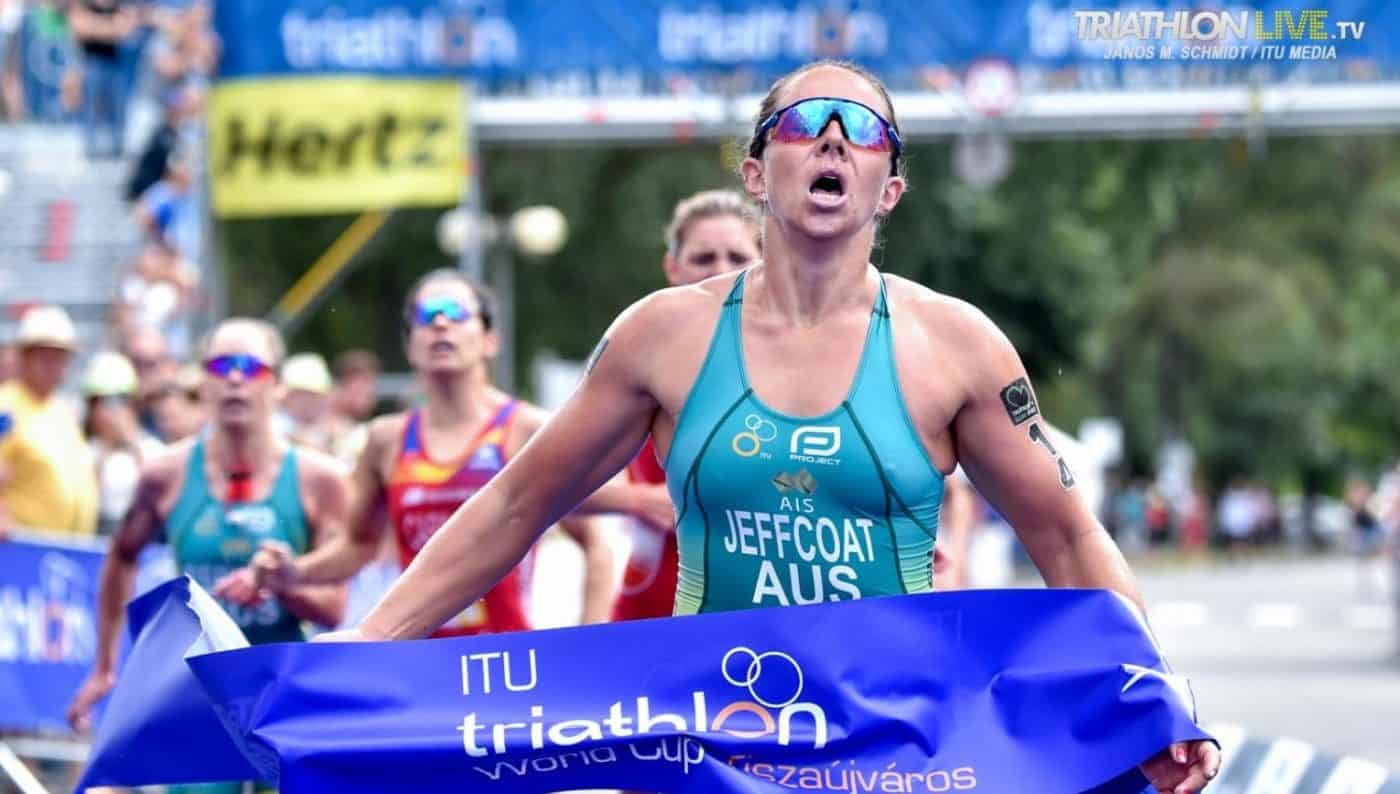 Tiszaujvaros ITU Triathlon World Cup, Hungary, 13-14th July 2019
750m / 20km / 5km – FINAL
ELITE MEN
1st – Eli Hemming (USA) – 53:43
2nd – Ryan Fisher (AUS) – 53:44
3rd – Wian Sullwald (RSA) – 53:44
4th – Csongor Lehmann (HUN) – 53:49
5th – Barclay Izzard (GBR) – 53:52
6th – Gordon Benson (GBR) – 54:00
22nd – Christopher Perham (GBR) – 54:46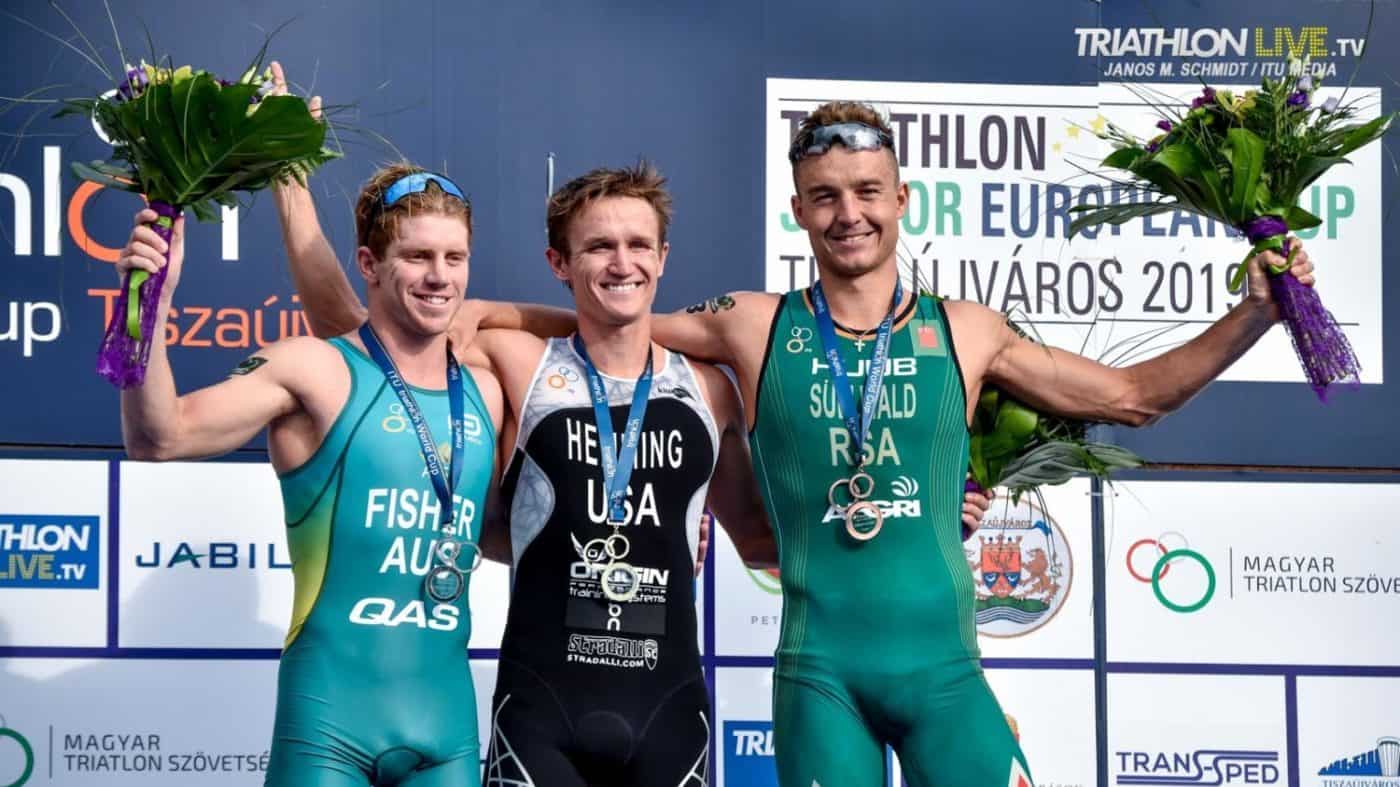 ELITE WOMEN
1st – Emma Jeffcoat (AUS) – 59:28
2nd – Sra Vilic (AUT) – 59:29
3rd – Kelly-Ann Perkins (AUS) – 59:29
4th – Miriam Casillas Garcia (ESP) – 59:29
5th – Nathalie Van Coervorden (AUS) – 59:31
8th – Olivia Matthias (GBR) – 59:49
14th – Sian Rainsley (GBR) – 1:00:34
15th – Sophie Alden (GBR) – 1:00:41