Great Britain's Tom Bishop will take on his first full-distance race in his next outing, as the Derby native looks to move forward from a disappointing end to the PTO Tour season, with mechanicals forcing him to withdraw from Milwaukee and Singapore.
The former short-course specialist, who made the transition up to the middle distance with great success this season, has had a string of bad luck hamper his performances after starting the season strong, meaning Bishop now sits PTO World #28.
Sharing his thoughts with TRI247 after the PTO Tour Asian Open last weekend, Bishop will now turn his attention to Challenge Almere, before either taking a break and resetting for an end-of-season race or looking ahead to next year.
"I haven't yet been able to put a race together with the PTO"
Breaking down his race in Singapore, Bishop took a conservative approach at the start of the race and was moving through the field well before a puncture spelled disaster and forced him to walk back into transition.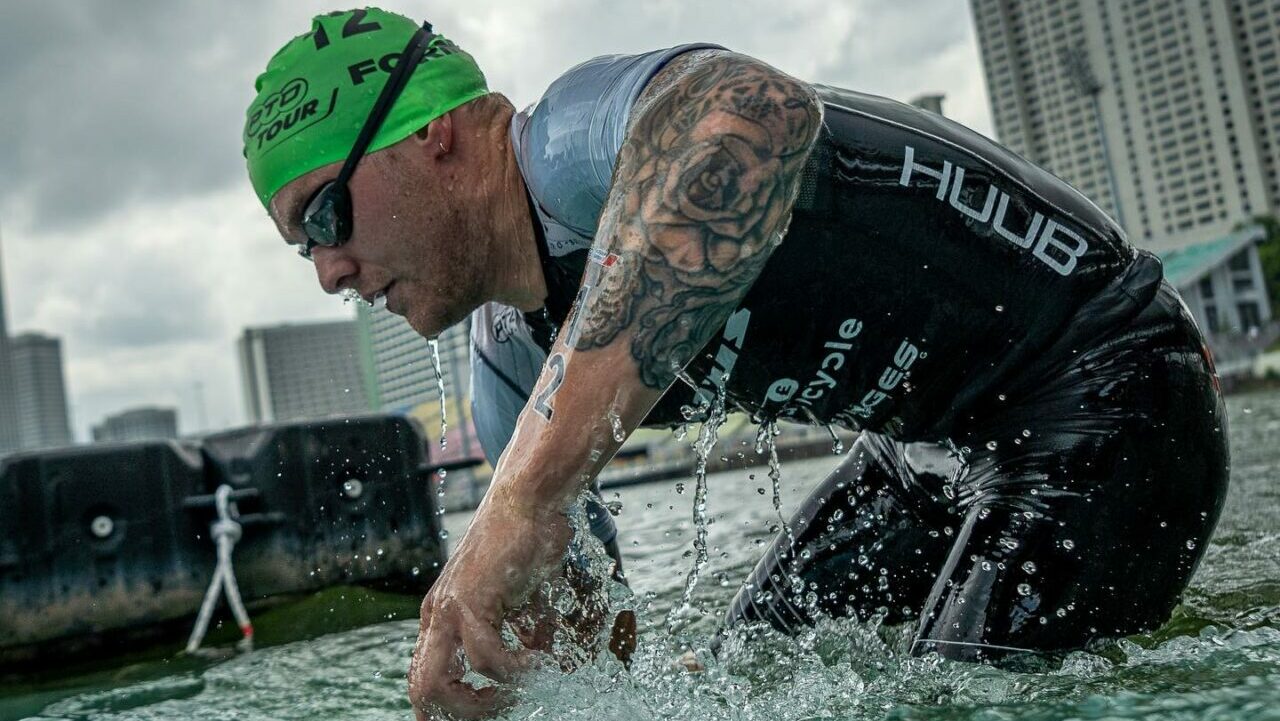 "I'd been in touch with the front on the swim, wanted to go as easy as possible initially on the bike and was riding my own pace and started to slowly make my way up to the front. Obviously it wasn't an ideal situation, getting another mechanical, a flat tyre halfway through the bike and up until that point it had gone well.
"I think I had ridden up to Bækkegård, and then I started to feel really bad, which was weird because I felt like I had paced myself really well. That must have been the start of the flat and around a lap after that it completely flatted.
"Unfortunately I couldn't finish the race, which was really frustrating as I had done heat training preparing for the race and also been up at altitude, and I haven't yet been able to put a race together with the PTO that I have been happy with."
"I really wanted to show the PTO that I was a contender"
The withdrawal in Singapore was a particularly bitter pill to swallow for Bishop, at a time when the PTO have just announced that they will be handing out contracts for their 2024 Tour, which will be organised in collaboration with World Triathlon.
"With the news announced for next year, I really wanted to show them I was a contender to get one of the contracts for next season. Now, I'll just have to keep trying to perform well and get myself a place next year."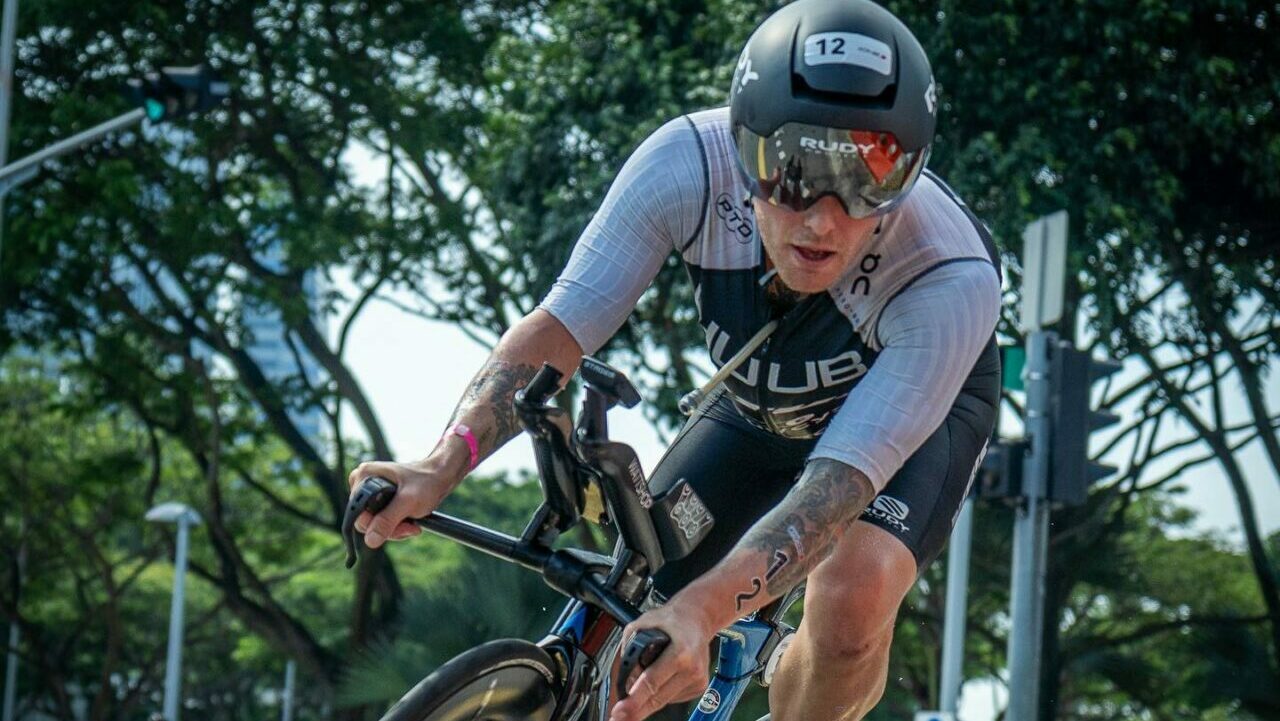 Sharing his plans for next month, Bishop is planning to take on his first long distance race through the Challenge Family in Almere. In the Netherlands, the Brit has no expectations, but wants to try his hand at the distance.
"Hopefully I can travel back to the UK, refocus and recover and then get ready for my first full distance race in the Netherlands at Challenge Almere.
"I have no expectations for that race. I just want to see what the distance is like and experience it, before taking some time off and either planning the next race of the season or looking forward to next season."