Britain's Tom Bishop continued his brilliant run of form at Challenge Family events, as he picked up another podium at Challenge Walschee and now tops the Challenge Family World Bonus rankings.
Finishing second behind Germany's Frederic Funk, the Derby man was content with how he raced having just come down from a block at altitude, where he will now head back to in preparation for the PTO Tour US Open.
"I'm happy with how the race went today"
Having not tapered as he normally would have done for Challenge Walschee, Bishop was pleased with his performance, in particular with his run, which in his eyes was the best it has been this season.
"I'm happy with how the race went today. I had been training for a little bit so had a very short taper leading in, but felt pretty good.
"At the start of the swim, I got up to the leaders and then settled in second place, where I was just trying to save as much energy as I could for the bike really.
"On to the bike, it was absolutely chucking it down and I was careful as I didn't want to crash and there were tight country lanes, with small roads and tight bends so any mistake and your down."
Despite losing time to local Funk, who best navigated the wet and technical bike course, Bishop was happy with his bike split and the way he ran off it.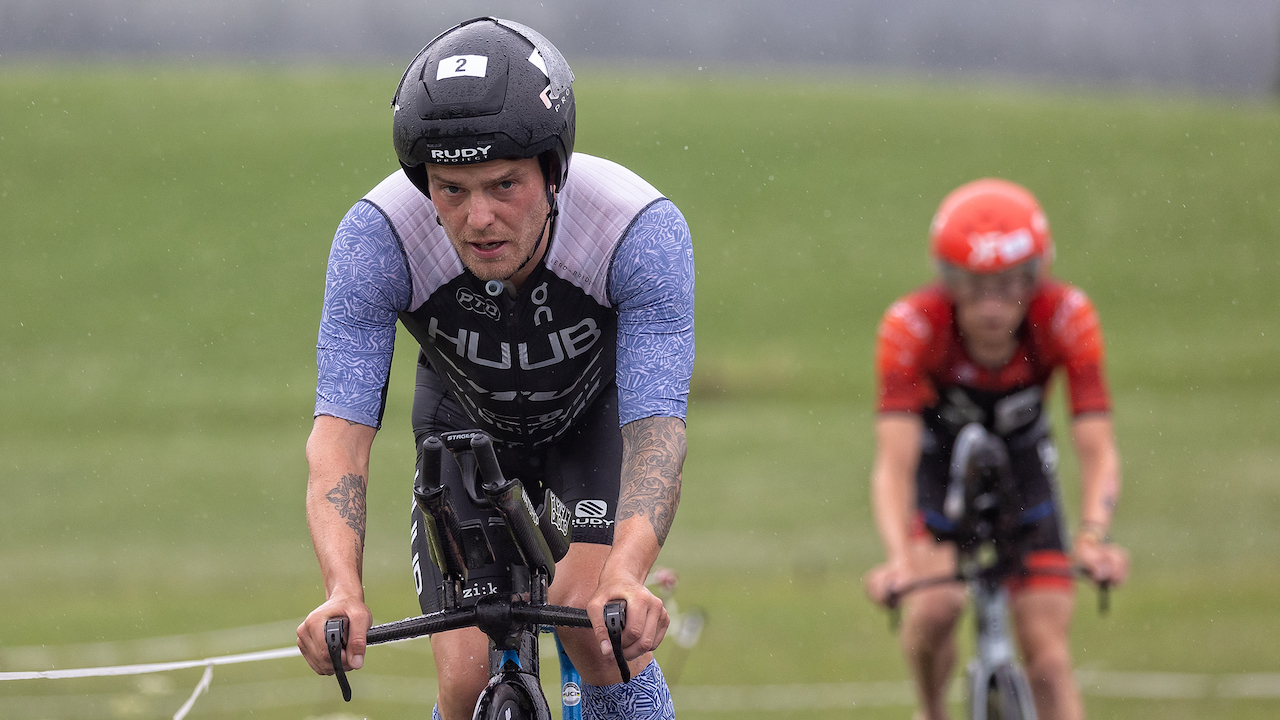 "I was just riding my own race, on and off the chase pack and then when Frederic [Funk] caught us. He went through and smashed everyone, and we knew he was always going to ride away as he is so familiar with the race course.
"In the chase pack, I just kept to my own numbers and kept it safe really, headed into transition feeling like I had good legs and got off not feeling too tired. I got into a run pace where I was probably running the best I have all year.
"I think Frederic had a three and a half or four minute lead off the bike and I managed to chase him down to 90 seconds, but just felt good on the run and kind of settled for second in the end."
"I am really happy with how the legs felt"
Overall, the race was a great indicator of where the form and fitness is for Bishop, and with more than a month to go until the PTO US Open, the Brit has plenty of time to sort the finishing touches.
"Having dropped down from training camp to do that race, I was really happy with how the legs felt. I think I am leading the Challenge Bonus now which has been one of my goals for the season so just need to hold on to that.
"I am heading back up to training camp tomorrow to finish up my training before the US Open. It has been a really good couple of weeks and hopefully I can continue with that!"