Honours for Helen Jenkins and Edwina Brocklesby
Announced over the weekend, the team at TRI247 would like to pass on our congratulations to two people we have got to know over the years for their well-deserved recognition in the 2019 New Year's Honours list.
Helen Jenkins MBE
"For services to Triathlon", Helen Jenkins was made a Member of the Order of the British Empire.
Twice an ITU World Champion and a three-time Olympian, Helen Jenkins has been an integral part of the British Elite triathlon team for more than 15 years, finishing in the top-10 at the ITU Junior World Championships back in Cancun, 2002.
Her World Championship victories came in 2008 (Vancouver) and 2011 (World Triathlon Series), making her the only female athlete to have won the ITU World Triathlon Championship under both the one-day (pre-2009) and World Triathlon Series formats.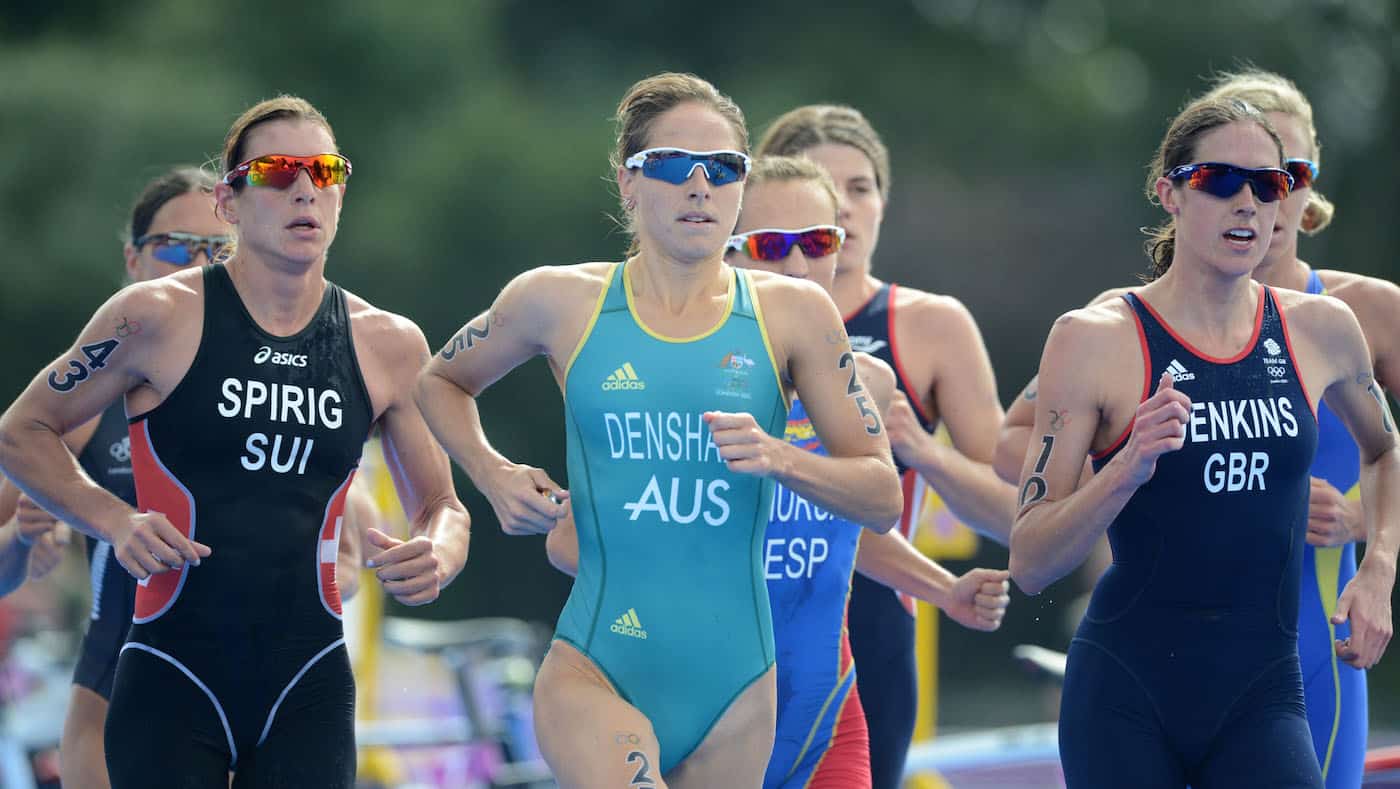 After winning the Olympic Test Event in Hyde Park in 2011, she went into the London 2012 Olympic Games as both World Champion and a strong medal favourite, but injuries in the lead-up to that event prevented her from performing at her very best. Despite that lack of preparation, she still managed to finish in fifth place, an amazing performance given the pain she was in that day. Those injuries took more than 18 months to recover from and Helen missed the entire 2013 season before returning to competition and earning three WTS podium finishes during 2014. That ability to deal with setbacks and bounce back to the top level of competition has been a feature of Helen's career.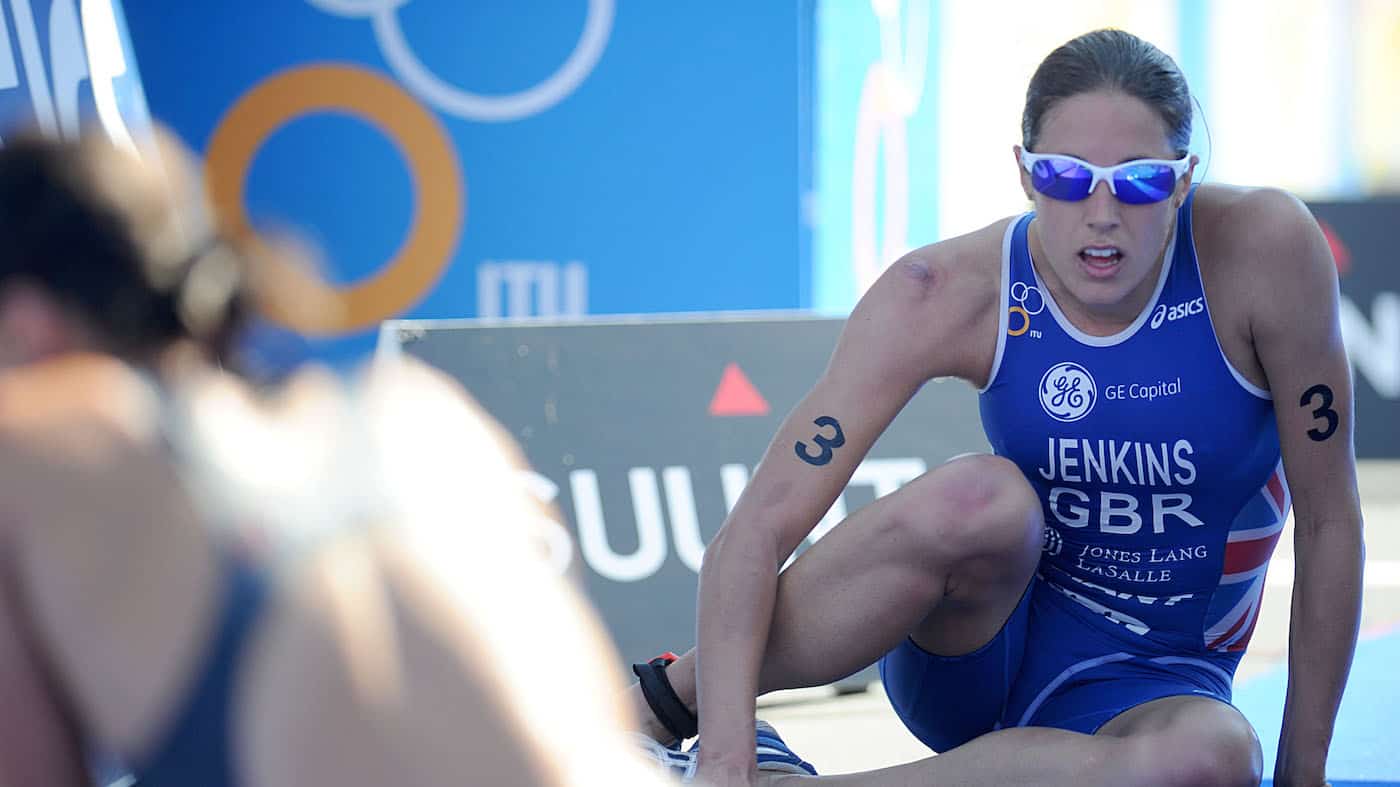 In my eyes, perhaps her finest single performance came at the World Triathlon Series Gold Coast in 2016. That event was effectively a one race showdown for the final spot on the 2016 Olympic Games team with the first finisher of Jenkins or Jodie Stimpson all but guaranteed to join Vicky Holland and Non Stanford in Rio. The race also fell at the height of the dominant era of Gwen Jorgensen, who was on an unbeaten run of success that traced back to the ITU World Triathlon Cape Town in 2014. Her third career WTS victory, adding to previous wins in London (2011) and San Diego (2012), Helen was simply stunning that day, a performance of which I wrote at the time:
"Pressure? What Pressure? If you are going to qualify for the Olympic Games, how about beating the most successful female athlete in the history of the World Triathlon Series in the process. Helen Jenkins, that was a triathlon masterclass. That should result in the fastest selection meeting in history, congratulations Helen – there can be no doubts now, it's Rio for you in August."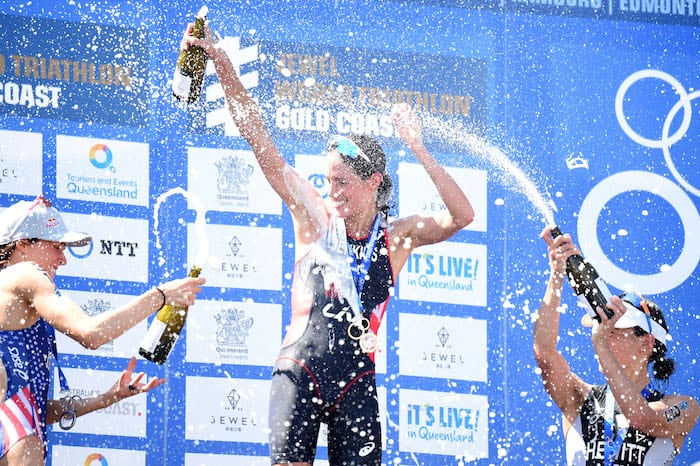 Congratulations Helen on a fantastic career – so far – a fine ambassador for Wales, Great Britain and our sport.
Dr Edwina Brocklesby BEM
"For services to the Health and Wellbeing of Older People", Edwina Brocklesby was awarded the British Empire Medal.
In triathlon circles, 'Eddie' is probably best known as being the oldest British women to complete an IRONMAN, her most recent finish (at 74), coming at IRONMAN Cozumel in November 2017.
Eddie is the founder of Silverfit (www.silverfit.org.uk), a charity that promotes happier, healthier ageing through affordable physical activity. Silverfit has been able to combine physical activity combined with a social environment to improve health and fitness, combat isolation and is rapidly growing with a varied range of activities across 15 London venues.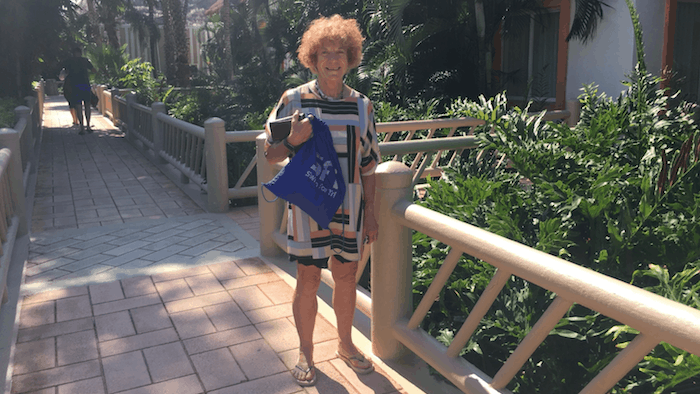 Previously a social worker for 50 years, Eddie describes herself as having an un-sporty youth and only started running at 50 and gained her PhD in 2007. Her approach to life, health, fitness and enjoyment clearly works. If you've ever spent time with her, she has seemingly endless energy and, as her coach Annie Emmerson tells me, she won't miss out on a party either…
I got to cheer Eddie on myself in one of her IRONMAN finishes in Vichy, France in 2015… as I'd 'only' done the 70.3 the day before.
Congratulations Irongran, fine recognition for the wonderful work you continue to do with Silverfit.