Having flown under the radar in the build-up to the race, Connor Bentley's name will undoubtedly be one that is now on the minds of everyone in World Triathlon after an emphatic win at the World U23 Championships in Abu Dhabi today.
'I feel awesome'
Speaking after the race to British Triathlon, Bentley said that to be able to call himself the world champion is "one of the best things I've ever been able to say about myself".
The 21-year old from the Midlands, who made his World Triathlon Cup debut last month, made his mark on the race from the very start, as he came out of the water in the lead group, pushed the pace alongside South African Jamie Riddle throughout the bike and timed his decisive move to perfection on the run to take the tape.
Bentley took the win from Gergley Kiss of Hungary by nine seconds, with teammate Hamish Reilly in third. The two Brits were upfront together for the majority of the race, with Bentley stating that although it was such a tough race, "I was racing with my mate, […], and I wouldn't have it any other way".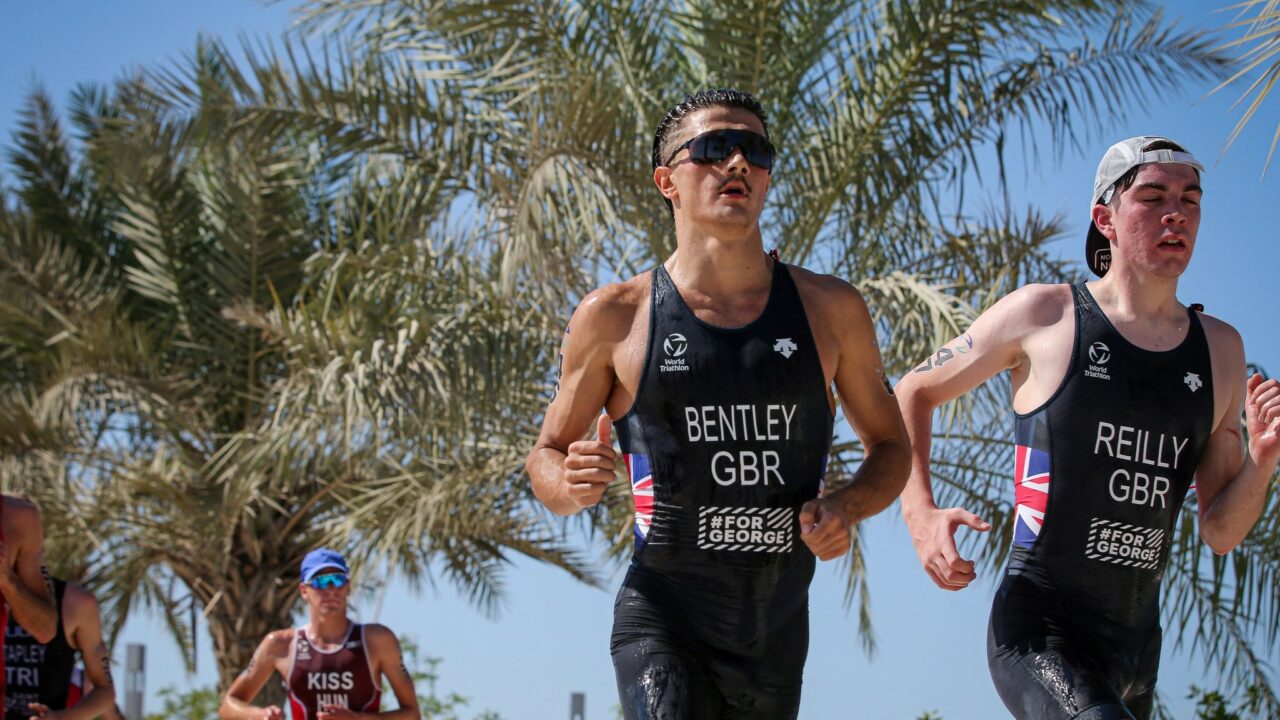 Reilly shared his fellow countryman's sentiments, describing the race as "unbelievable" and stating that "from start to finish I was just trying to soak it in" before "managing to secure the bronze medal".
It was an incredible performance from both Brits, who will surely use this race as a springboard to breakthrough on the WTCS circuit in 2023. Recent U23 winners, such as Csongor Lehmann, Roberto Sanchez Mantecon and Tayler Reid, have all gone on to make waves at the highest level, and it will be great to see this pair racing alongside the likes of Jonny Brownlee, Alex Yee and Grant Sheldon next year as British Triathlon goes from strength-to-strength.