Vicky Holland reflected on "the beauty and pain of elite sport" after finishing 13th in the women's individual triathlon at Tokyo 2020 as she delivered a debrief full of class and emotion.
Years of training and hard work went out of the window in the Japanese capital when Vicky was involved in a crash during the bike leg in the early hours of Tuesday. That ruined any chance she had of competing for a medal.
Holland, third in Rio in 2016, was devastated afterwards, but full of class and emotion. Once again the camaraderie in the British camp shone through in her words – just as it had when she had joined Georgia Taylor-Brown (second) and Jess Learmonth (ninth) in front of the BBC cameras immediately post-race.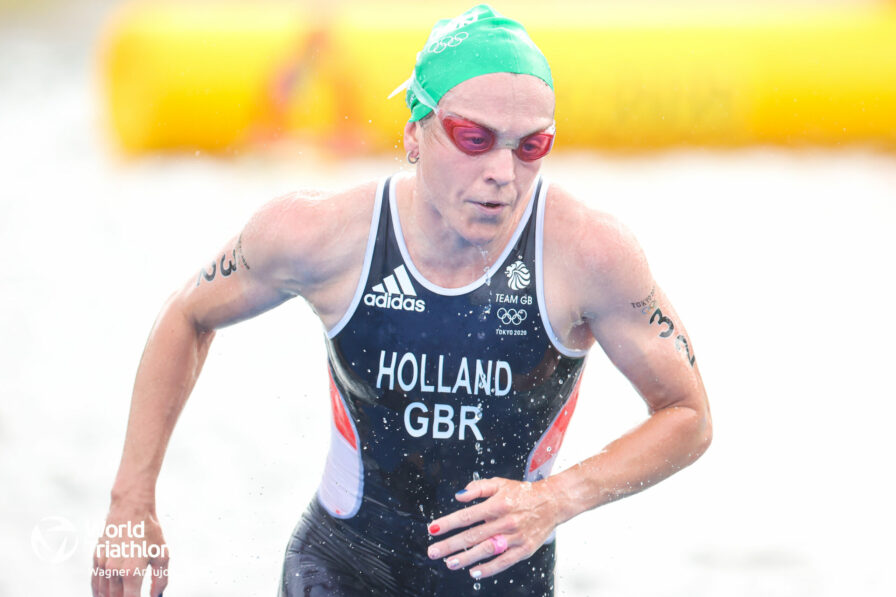 Vicky Holland Tokyo debrief
Writing on Instagram, she said: "My heart is both heavy 💔 and full ❤️. So so proud of @georgiatb (🥈🤩) and @jesslearmonth (fearless as always 😍) but I am also very aware that 13th in my third and final Olympics was not what I was shooting for.
"That's the beauty and pain of elite sport – sometimes you don't get what you think you deserve or what you think you are ready to deliver."
While the crash cost Vicky valuable time, she admitted she just didn't have what it took to compete with the likes of Flora Duffy and Taylor-Brown at the business end of the race.
"Yes, I had some bad luck today with a crash in extremely wet conditions, but I also simply wasn't good enough to contend at the very pointy end, the end we all dream of as elite athletes.
The sting of defeat
"That stings and will take some time to process, but what I already know for sure is that I couldn't have done more and I don't think I'd change a thing (other than covid, obvs). I've invested my heart and soul into this race and I'm so proud of that."

Vicky closed her moving message by paying tribute to the people who have made her career possible, and supported her throughout.
'Thankyou' doesn't seem a strong enough word to say to all those who've helped me, believed in me, supported, encouraged, messaged me your kind words. I'm sorry I couldn't deliver the fairytale ending but I'll hold my head up high knowing I gave it all I had. ✌️"