France's double World Triathlon champion, Vincent Luis, is planning a big finish to what has been, at times, a frustrating 2022 season.
There was an early season win on home soil in Lievin and another Mixed Relay Triathlon World Championship win in Montreal, but those highlights have been sandwiched between darker moments.
Frustration
A disappointing WTCS race in Yokohama highlighted some heart issues and surgery, but it looked as though there would be a great bounce back in Leeds. Leading the race with Leo Bergere, one of the most unforgettable moments of 2022 followed when Luis miscounted the laps and powered straight through T2 into a barrier.
An average – by his standards – 11th in Hamburg was followed by an achilles tear, and more rehab – and the rare sight of Vincent not being part of the Super League Championship Series, a format he has had so much success in for many years.
Big Finish
With those issues hopefully behind him, there is still plenty more opportunity to race this year – and in different formats, too.
Posting on his Instagram page, he wrote:
Just registered for 2 non draft races in December but before that let's finish the WTCS circuit on a high note
So, where will he be racing? A little logic all points to the following – in my opinion (!).
Firstly, there are two WTCS events remaining – Bermuda (Sunday 6 November) and Abu Dhabi (Saturday 26 November).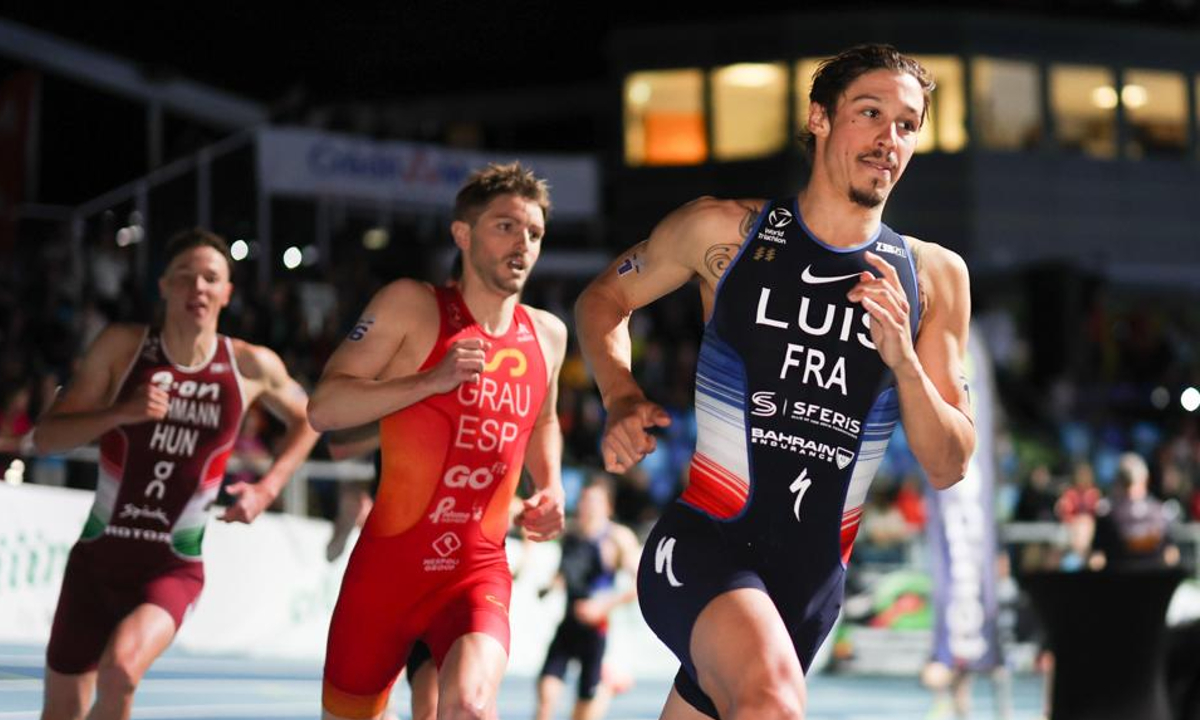 I think we can all but guarantee that one of those races non-drafting races – as he is a Bahrain Victorious 13 team member – will be the IRONMAN 70.3 Middle East Championship in Bahrain on Friday 9 December.
That really leaves two options, in terms of major events that could fit:
CLASH Daytona (Florida) – Friday 2 December, or
IRONMAN 70.3 Indian Wells (California) – Sunday 4 December
Remembering the travel logistics and timings involved here, Daytona would provide an additional two days, has a bigger prize purse ($100k vs. $50k), and should also provide easier transport links too (Florida vs. California).
As a slightly shorter distance (1.6km / 60km / 13.2km), to me all logic suggests that Daytona makes sense here, in terms of transition from WTCS to 70.3 with three races on back-to-back weeks.
Thus, my forecast for the Vincent Luis end-of-season 2022 schedule is:
WTCS Bermuda – 6 November
WTCS Abu Dhabi – 26 November
CLASH Daytona – 2 December
IRONMAN 70.3 Bahrain – 9 December
And a lot of frequent flyer points accrued in the process!