As Vincent Luis prepares to bid for Olympic Games triathlon gold in Tokyo later this month, everything in his life appears to be set.
The Frenchman has a strong core thanks to his coaching team and training partners, but there is another – perhaps more important – member of that squad. Girlfriend Taylor Spivey.
Luis now shares a home in Girona, Spain with United States professional triathlete Spivey. Clearly being in a relationship with somebody who understands exactly what the job entails has had huge positive benefits. Where he is now, is a far cry from the pain which followed the disappointment of a seventh place at Rio 2016.
Vincent's childhood friend Marteau Matthieu summed up the impact Taylor has had on his life and career during the excellent Super League Triathlon documentary 'INVINCIBLE: The One To Beat, which aired in the last week.
Taylor the most important thing
"For me, now he (Vincent) is good, because he has Taylor," said Marteau.
"Taylor is the most important thing in this moment for him. He has a quiet life, and just focuses on the triathlon and Taylor also, and his family.
"If he doesn't have Taylor, for me it will be a big problem."
Spivey herself recounted how their relationship began, with a bet over a proposed coffee date.
"I'd always looked up to him but I'd never really met him until he started messaging me on social media. I knew that our team camp was gonna overlap in Flagstaff, we were both racing the relay.
"So he proposed a coffee date – he said if he won I would owe him a coffee, and if I won I said he would owe me two coffees. We beat him, so he took me out for a date in Flagstaff, and we've been together ever since."
Spivey on Vincent Luis mentality
Like most great athletes, Luis has a supreme confidence in his own ability. Spivey knows him as well as anybody, and says that should not be mistaken for something else.
"I don't think people think he's cocky. I think people just think he's confident and he's there every day trying to give his very best. I think a lot of people have that respect for him.
"He's been humbled many times, and he uses that as fuel to be the best athlete he can be. If someone beats him, he's okay with that because he's better on the day."
Living the Girona life
Girona has proved the perfect base for Vincent and Taylor, as the Frenchman explained.
"We used to come here with Taylor for like a few camps. Joel my coach told me 'you can go wherever you want'. I said 'I like Girona – it's nice, good weather, the people are relaxed and they have good food, good coffee so let's go there again'.
"And we do that again, and we have good performances in Super League. She won the Super League in Mallorca and I won all the Super Leagues at the end of 2018.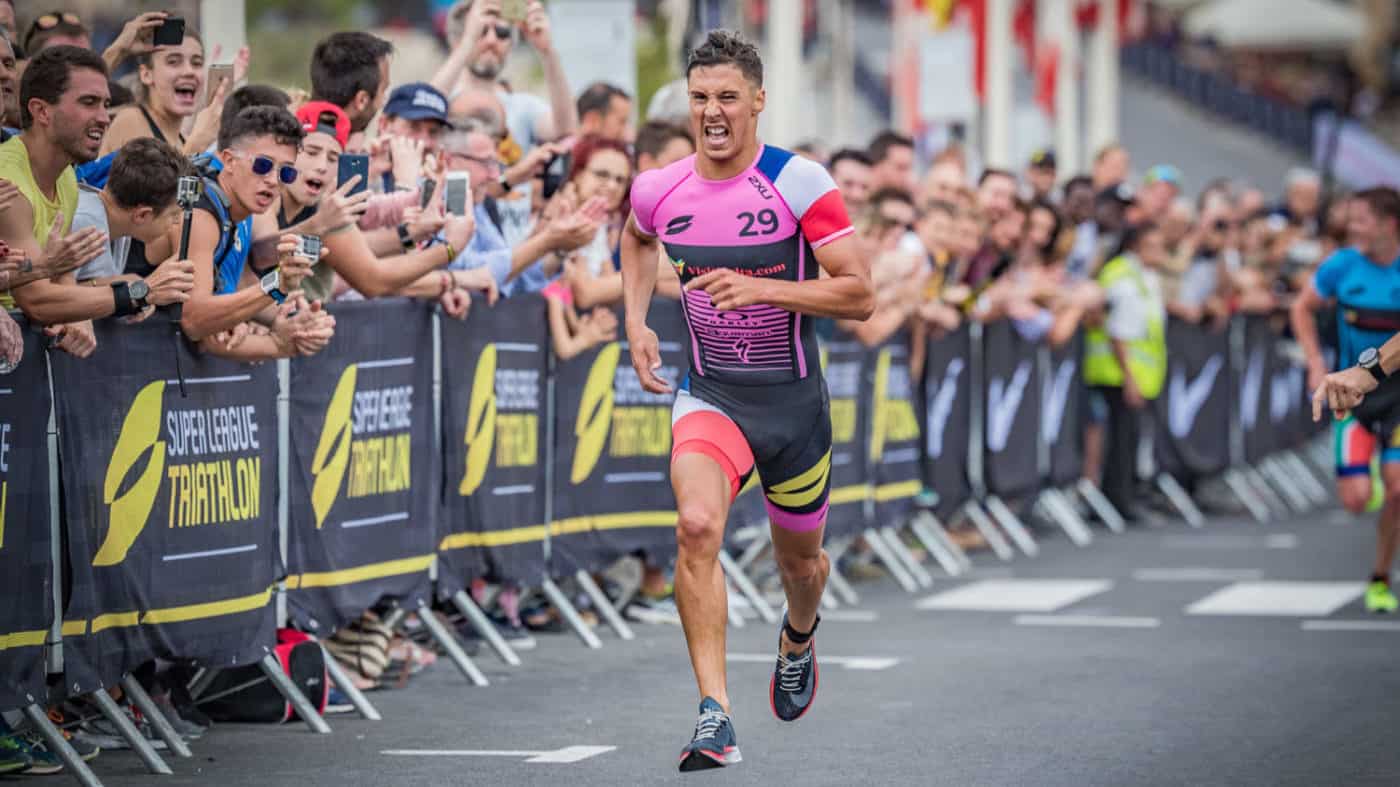 "I was like 'we should not waste our money in renting places, let's just visit some stuff, It's crazy expensive, it's a good place to live and we need to invest now'.
"We realised that we really liked this place and it could be a good base camp for us to go in between races and in between training camps overseas. We ended up here, slowly building our dream house, and living the Girona life."