Max Stapley will make his British debut this weekend, as the Paulo Sousa coached athlete, who previously represented Australia, competes at the European Championships in Madrid.
Currently ranked World #120, Stapley finished sixth at last year's World U23 Championships in Abu Dhabi and harbours ambitions of building on that this season as he races for Team GB.
In a pre-race interview, the Brit shared how much it means to be representing Great Britain in Madrid and why he backs himself to be competitive in one of the strongest national federations around.
"Madrid has a rich history of triathlon"
With racing returning to the capital of Spain this weekend, a number of triathlon fans, including Stapley, are very excited to see the return of swim-bike-run to such a historic location.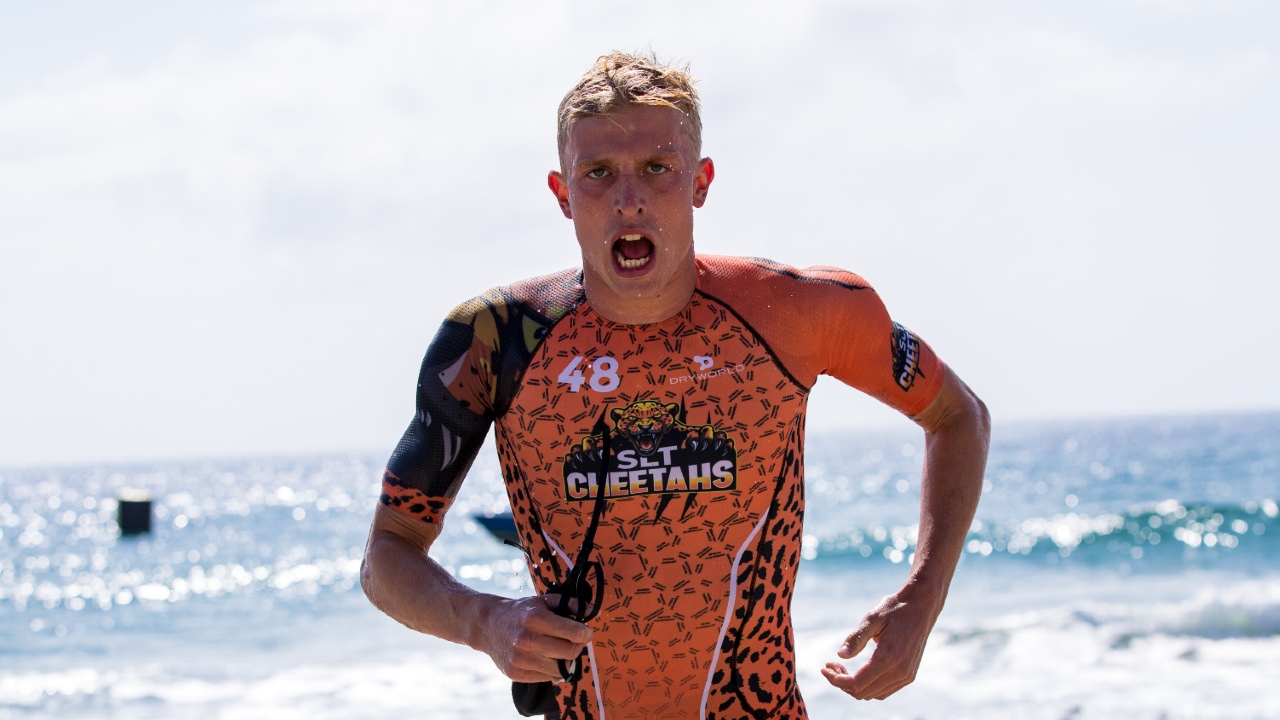 He told us: "I'm extremely excited for this weekend, Madrid has a rich history of triathlon, not only due to how long the event has been going, but also the success of British athletes in the past.
"The course is amazing, it looks difficult and challenging and I am just excited to get out there and see what I can produce after a good winter of training.
"This year, I have had a really good build up in terms of actual training, but I haven't had things go the way I have wanted them to in races.
"I've had a couple of lung infections and a pretty big crash at a French GP so things haven't been as linear as I wanted, but I'm ready to go on Sunday."
"To wear the GB suit is an honour"
When discussing his imminent debut for Team GB, Stapley shared how hard racing as a neutral has been over the past season, a fact that has only added to his excitement of pulling on the kit in Madrid.
"To wear the GB suit is an honour, I know the people who have gone before me, the people who are in the team now and the staff that make up the core of Team GB and so I am proud and grateful to be part of the setup.
"It's never easy to be neutral because you feel as if you have your arse between two seats, you're always introduced under the World Triathlon banner and you wear the black suit.
"It was a choice I had decided to make based on a multitude of factors, but first and foremost based on how professional the British set-up is and I want to be a part of that.
"What is so good about British Triathlon is that they have very clear policies and very concise criterias. If you hit that criteria you get into races and that is why I am here this weekend."
"I back myself"
Coming into one of the most competitive nations has its obvious challenges, with British athletes amongst the best in the world. However, the battle for selection is one that Stapley is ready for.
"It wasn't a tactical move, it was the move I wanted to make. I have full respect for my teammates, I know they're very talented guys, but I back myself and I don't think they are any better than I am and I am going to take it to them.
"Looking at the start list this weekend, it is absolutely rammed. It is probably only a couple of notches below a WTCS race.
"I'm not thinking too much about the outcome, just thinking about what I can do to put down the best performance possible.