ITU World Triathlon Abu Dhabi kicks off the 2017 WTS season this weekend
The first World Triathlon Series event of the year kicks off in Abu Dhabi, UAE this weekend, with the race venue relocating from the city centre 'Corniche' to the stunning surrounds of the Yas Marina F1 racing circuit.
What can we expect, and who are the favourites?
Well, we are pleased to welcome back Blair Cartmell to take on that task. His Cape Town World Cup preview was pretty much on the money… do you agree with him this time around? Feel free to add a comment and your own predictions below, especially if you disagree!
We had a British winner in Cape Town, and Blair feels that we could have another one in Abu Dhabi…
---
ITU Word Triathlon Abu Dhabi – 3rd/4th March 2017
Blair Cartmell previews and predicts…
I am back previewing another race and giving my opinion on who will make the podium.
It is the first WTS race of the season and I am really looking forward to seeing the races unfold. It is still very early season and again that reflects the field sizes in both races; 50 in the men and 30 in the female races, both well under full capacity.
In this post-Olympic year I personally really want to see some new athletes really step up and believe they can fight for a top five or a podium place throughout the season.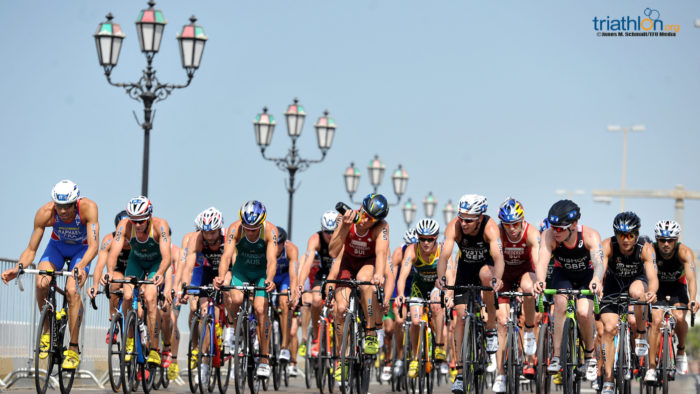 The Course – Olympic Distance
A brand new course for 2017 based around the Yas Marina F1 racing circuit. If the race doesn't go to plan there is always Ferrari World to have some fun before going home!
Olympic Distance – it was originally announced as a sprint but then changed to double the distance to the displeasure of many coaches.
Air temperature – looks to be around 26 degrees, so although not super hot it could make a difference if you have not been preparing in warmer climates.
Swim – Non-wetsuit swim with water temperature around 22 degrees. Pontoon start and a two lap course. The first lap is 900m and the second lap is a shorter 600m loop on a different course within the marina.
Bike – Ten-lap course based in and around the F1 race circuit should make for some fast and technical riding with a hill on each lap entering the race track. As always it will be crucial to stay near the front of the pack and and not lose concentration leading into T2.
Run– Four-lap course on part of the bike course. There are two dead turns per lap and a slight hill as per the bike course.
Women's Preview (Friday 3rd March)
A small field of women line up in what will likely be one of, if not the weakest WTS race of the year.
However, there are still some very experienced athletes racing and plenty who have tasted success before in the likes of Jodie Stimpson, Andrea Hewitt, Sarah True, Katie Zaferes and Summer Cook. It's going to be an interesting race and really hard to call a winner. The likes of Ai Ueda and Rachel Klamer have raced Cape Town World Cup so have that advantage – but it really is an open race. Are there any athletes willing or able to really take the race on like Hall and Learmonth in Cape Town?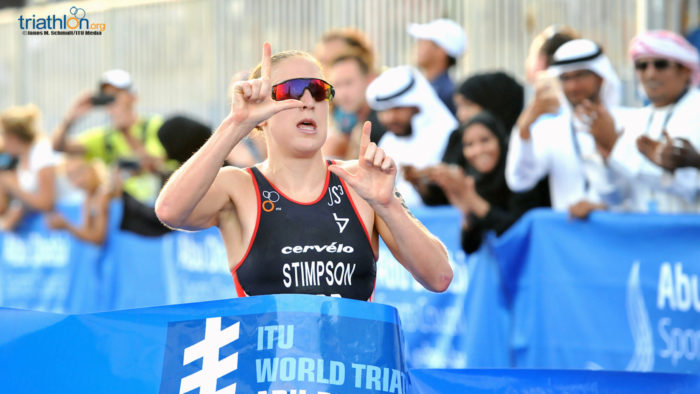 I am really excited to see Jodie Stimpson back racing after a tough 2016. Now in a new training environment in Loughborough it will be interesting to see how that impacts her performance. I have a feeling she will be hard to beat on race day. Another athlete who could be a real danger is Summer Cook. She showed her potential in Edmonton last year winning her first WTS event. Her swim and run are a real weapon but the technical nature of the bike course may be an issue. Charlotte McShane will come into this race with great confidence off the back of her breakthrough race in the grand final in Cozumel last season.
India Lee is the other British athlete racing and will be looking to get in the mix and gain more experience at this level after a breakthrough season in 2016 winning the European Championships.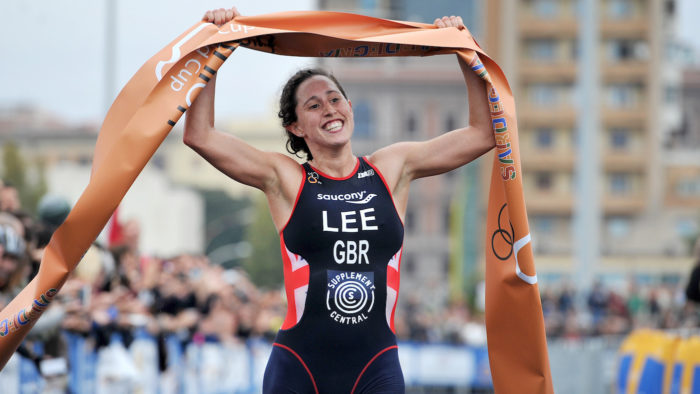 Women's podium prediction
Jodie Stimpson (GBR)
Ai Ueda (JPN)
Rachel Klamer (NED)
Men's Preview (Saturday 4th March)
Although not a full field and missing both Brownlee brothers, there is a very good start list for this first WTS race of 2017 with seven of the worlds top ten ranked racing.
In addition to this you have the return of five-time World Champion Javier Gomez and multiple WTS podium athlete, Vincent Luis. It will be interesting to see those athletes who raced the World Cup in Cape Town three weeks ago compared to those racing for the first time. Having said that, for the very best athletes it doesn't seem to matter whether it is their first race of the season or in the middle of the season. They get the job done. Mario Mola has shown that the past two seasons. I would put Gomez in that bracket too. I know he has come off 70.3 racing but he will come here ready to fight for the podium.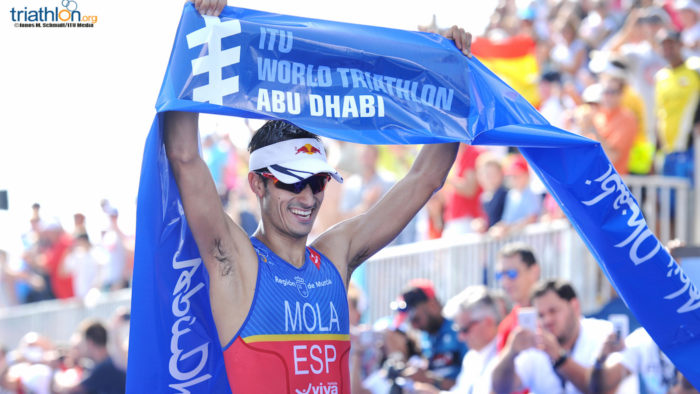 I do feel it will still come down to a battle of the big names, with Mola, Murray, Gomez, Luis and now adding in Schoeman who ran very impressively in Cape Town, fighting it out at the front of the race. There will be other athletes such as Fernando Alarza, Crisanto Grajales and Pierre Le Corre who will be dangerous if they are in the mix on the run. It really should be a great race to watch. However, as I said earlier, I would really like to see some breakthrough performances from upcoming athletes.
The question will be if there is a group able and willing to get away after the swim. There are certainly the athletes to make this happen, but without the likes of the Brownlees, Varga, Royle to keep the pack driving will they be able to stay away?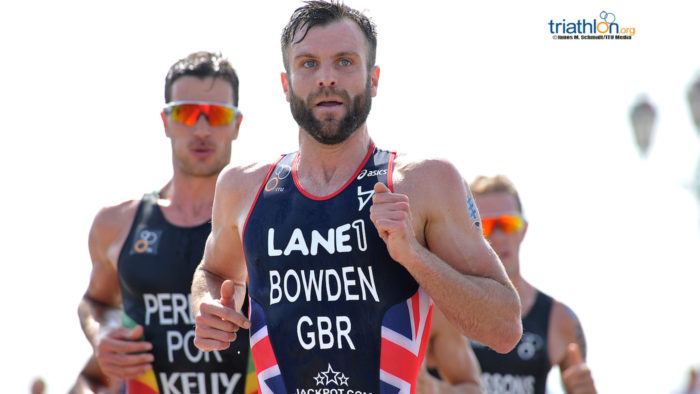 I'm excited to see the Brits race and we have four on the start list; Adam Bowden, Tom Bishop, Marc Austin and Grant Sheldon. All are capable of mixing it at the sharp end of the race. I really want to see them get in and out of T2 with the leaders as you cannot afford to give away 10-15 seconds to the likes of Murray et al in a Foot race, which I believe it will come down to.
Men's podium prediction
Mario Mola (ESP)
Richard Murray (RSA)
Javier Gomez (ESP)