A frustrated Gwen Jorgensen admitted she was disappointed with her 14th place at the World Triathlon Cup New Plymouth and doesn't know what's next – but she's vowed not to quit yet on her comeback bid.
The 2016 Olympic gold medallist and two-time World Champion was racing in her first World Cup event in seven years – and just five months after the birth of her second child – as she continues her ambitious attempt to make it to the Paris Olympics.
This was her second race back after a third in an Oceania Triathlon Cup event in Taupo and a significant chance to earn ranking points after a six-week block in New Zealand.
'Not impressed with the outcome'
But fronting up on her latest YouTube video soon afterwards, which is embedded below, the American star said: "I came here to perform and it was a big investment to bring the entire family so I'm not impressed with the outcome but it was my best on the day.
"I think we had a really great training block here and I'm actually really glad we came as the family have had a great trip."
Talking through the race she explained that it got off to the worst possible start: "I tripped immediately going towards the water for the swim so I was dead last and I had to try and work my way up. I came out in 37th which is not great.
"I got on the bike and fought really, really hard and ended up on the second lap almost getting into the front group. I did a big push on the hill but then there was that tight turn and they did a little acceleration and my legs had nothing left. I gave it all on that lap on the bike and it was very frustrating to not make that bridge.
"The transition then wasn't great – I thought my bike was going to tip over so I wasted some time there – but I was happy with my run, I think that's where it is right now."
She remains the run record holder in New Plymouth and this time clocked a 16:25 5km as eventual winner Nicole Van Der Kaay set a quickest-of-the-day 16:12.
'No, that sucks'
On the video, husband Pat Lemieux reminds her of the bigger picture and the achievement of even racing a World Cup event just five months after having a baby but she responds: "No, that sucks. I'm not going to come out and say that's great, because I don't think that's great. I'm disappointed with it but that's the reality.
"I don't have points to get into races so I don't know what's next and I think that's frustrating for me," adding: "Is this worth it? I'm not going to quit yet."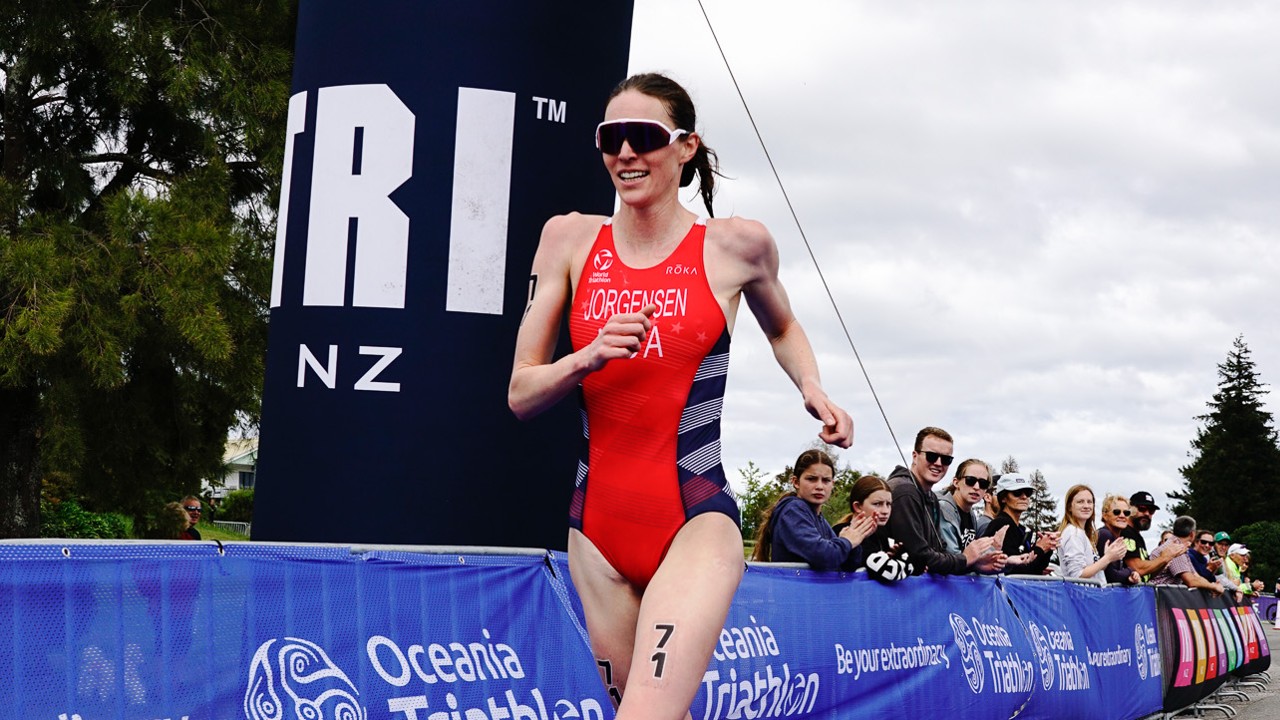 The family will now head home from what they described as an incredible life experience and we'll keep track of what the next step is as she seeks to make that formidable US Mixed Relay team for Paris.