Cassandre Beaugrand looked focussed from the second she dived in the water in Friday's qualifying heat right through to crossing the line way ahead of her rivals in Saturday's final at WTCS Hamburg.
The French star was in prime position throughout and she admitted afterwards it was an important stepping stone en route to the Paris Olympics next year.
"I think I wanted this so much, it was not like anger, but I just wanted to win," she explained.
"I've been thinking about it for the last month and training hard – I'm so happy."
Transitions the fourth discipline
She was faultless throughout and agreed that it wasn't all about swim, bike and run either.
"Last year my transitions cost me a lot, and today they just saved me a bit of time. I'm very happy with that."
And while conscious a very different Olympic-distance test awaits in Paris, she enjoyed the shorter format which saw her crowned Super Sprint World Champion.
"I think it's just my strength, like 1500 metres is what I like doing on the track. So I'm very confident at this distance and I love it so much."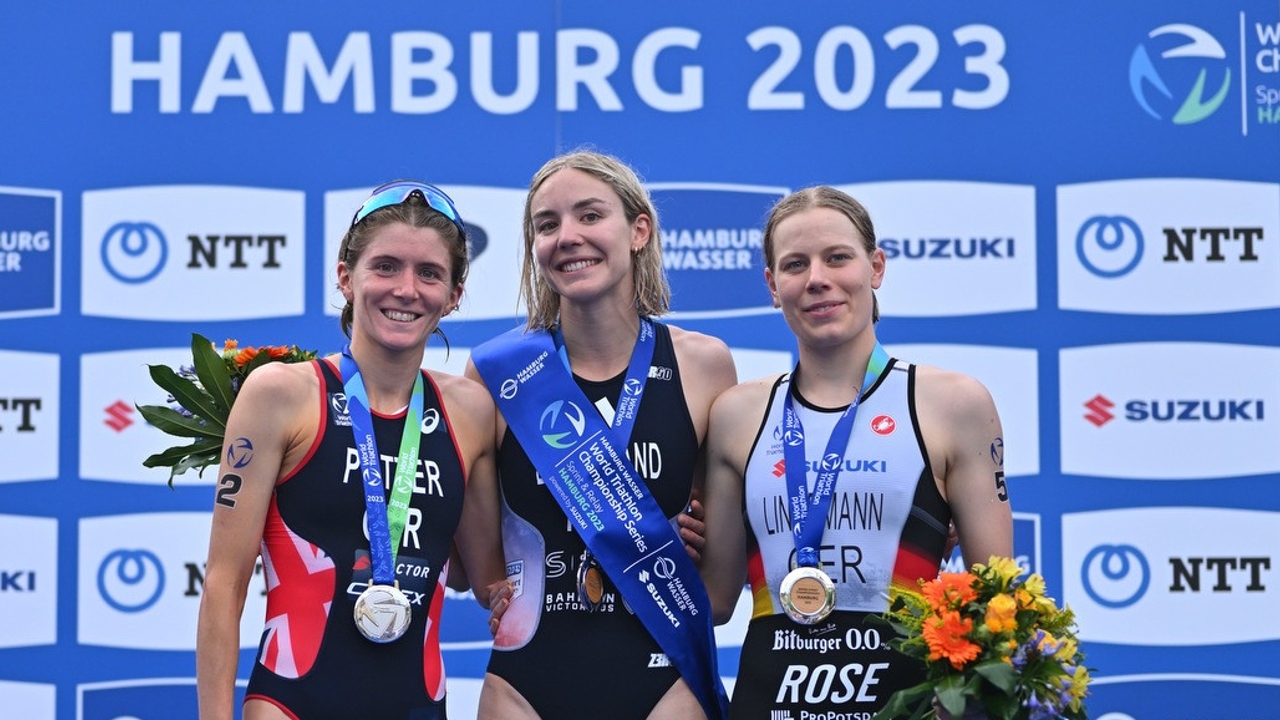 Silver lining
And there were no complaints from runner-up Beth Potter who told World Triathlon: "I knew Cassandre was going to be hard to beat, but I'm happy [with my race].
"I woke up feeling a bit ill, actually, so I'm a bit proud of how I stuck it out and got through the race.
"I quite enjoy the shorter format. Obviously, we have a lot of practice in Super League and I really enjoy that kind of racing."
There was plenty for the home crowds to cheer too, with Laura Lindemann rounding out the podium while Annika Koch and Marlene Gomez-Göggel were fourth and fifth respectively.
"The crowds were awesome again – it's the magic of the home race," said Lindemann. "I think it's just amazing to race here in Hamburg on home soil and yeah, it was just so, so much fun."