Five time ITU World Champion a class act in Canada
Another week, another fourth place for Great Britain's Jonathan Brownlee
Last week Edmonton, Sprint Distance. This week Montreal, Standard Distance. And that contrast is exactly why, in my opinion, Triathlon at the Olympic Games should remain as, well, the 'Olympic Distance'.
A 1.5km swim provides a) a genuine opportunity for the 'swimmers' to make value (seconds) from their skills, and b) given that, more incentive to build / maintain that and really work on the bike too. Overall, make it a TRIathlon. That sums up the race.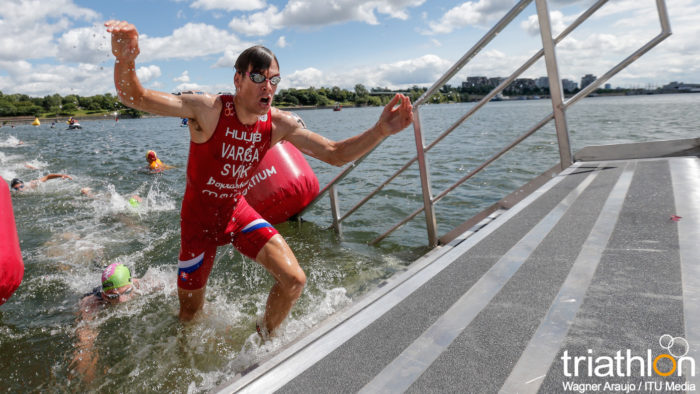 The opening swim and early stages of the bike saw a breakaway group of seven athletes form: Richard Varga, Jonathan Brownlee, Javier Gomez, Aaron Royle, Ben Kanute, Seth Rider and Kristian Blummenfelt. Working hard together, there would be no chance for Mola, Murray, Alarza and co. to bridge back up to the front group on the bike today. At T2 they had a lead of over 50 seconds.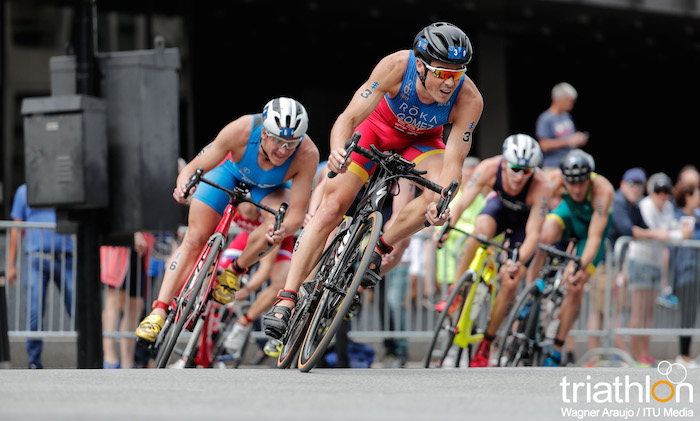 The early stages of the run soon saw Brownlee, Gomez and Blummenfelt pull clear, and with 4km run, Javier pushed the pace at the bottom of the hill and was quickly away and clear. Still not in top shape, it was Brownlee who was suffering most, and he would eventually be passed late on by Richard Murray running through from the chase pack at T2. Two fourth place finishes won't please him, but after not being able to even start in Hamburg, perhaps he'll reflect on two worthwhile racing outings, with plenty more opportunities to race left in 2017.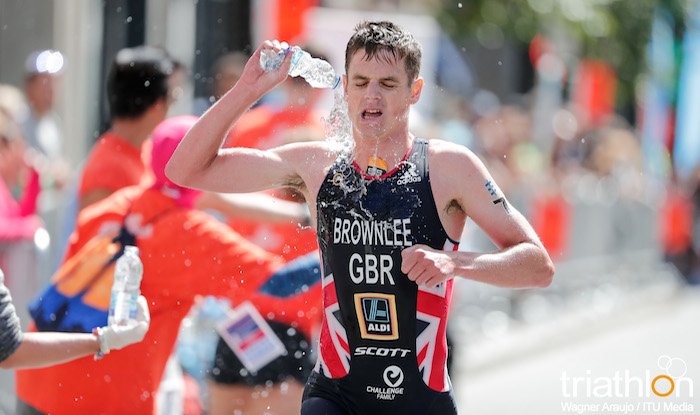 "I had a really good swim. On the bike it was set up perfectly, but I don't know what's wrong with me, I felt really tired and really flat. I should be winning that kind of race, not coming forth like that, but well done to Javier and Kristian, they worked hard on the bike."
Up front, it was all Gomez though. In familiar style, he showed no weakness and would cross the line 15 seconds clear of the Norwegian.
He didn't set the fastest time in any discipline. He still won in fine style. Triathlon was the winner.
Here is our winner, @Jgomeznoya 14th WTS victory of his career! pic.twitter.com/JvvdqPYjjk

— TriathlonLIVE (@triathlonlive) August 6, 2017
ITU World Triathlon Montreal – Sunday 6th August 2017
1.5km / 41.5km / 10km – ELITE MEN
1st – Javier Gomez (ESP) – 1:47:49
2nd – Kristian Blummenfelt (NOR) – 1:48:04
3rd – Richard Murray (RSA) – 1:48:41
4th – Jonathan Brownlee (GBR) – 1:49:03
5th – Raphael Montoya (FRA) – 1:49:10
6th – Jelle Geens (BEL) – 1:49:10
7th – Simon Viain (FRA) – 1:49:23
8th – Ryan Sissons (NZL) – 1:49:28
9th – Pierre Le Corre (FRA) – 1:49:32
10th – Vicente Hernandez (ESP) – 1:49:36
14th – Mario Mola (ESP) – 1:49:59
18th – Gordon Benson (GBR) – 1:50:15
DNF – Grant Sheldon (GBR)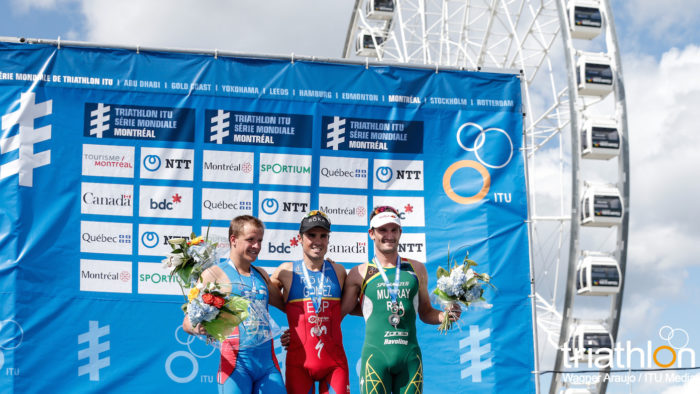 World Rankings after Montreal (Race 7)
1st – Mario Mola (ESP) – 3664
2nd – Javier Gomez (ESP) – 3361
3rd – Richard Murray (RSA) – 3197
4th – Fernando Alarm (ESP) – 3172
5th – Kristian Blummenfeld (NOR) – 2860