A former professional triathlete and three-time Olympian with almost 200 starts on the World Triathlon circuit and 30 wins between 2004-2021 has been successfully prosecuted for an anti-doping rule violation by the ITA (International Testing Agency).
Yulia Yelistratova, who represented Ukraine at three Olympic Games in 2008, 2012 and 2016, has been served a period of ineligibility of five years which will last until July 2026 and includes a disqualification of all results since June 2021.
The ban comes after EPO (Erythropoietin) was found in an out of competition sample taken after the Dnipro European Cup event in June 2021, details of which we first reported in August 2021.
Successful prosecution for the ITA
After a hearing took place in January of this year, where the ITA represented World Triathlon in a case overseen by the Court of Arbitration for Sport's Anti-Doping Division (CAS ADD), Yelistratova was handed her ban. Citing that 'aggravating circumstances had been established in this case', the period of the ban imposed was five years, running until 24 July 2026.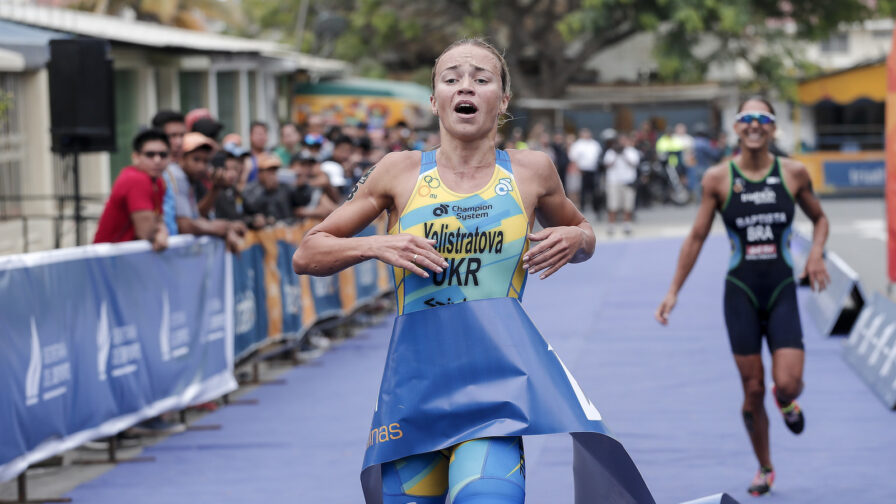 "The ITA successfully prosecutes triathlete Yulia Yelistratova (Ukraine) before the anti-doping division of the Court of Arbitration for Sport, (CAS ADD), which has ruled that she has committed an anti-doping rule violation (ADRV) for presence of EPO and has sanctioned the athlete with five years of ineligibility and disqualification of results."
Having been provisionally suspended ahead of the Tokyo Olympic Games, the ITA confirmed the analysis of EPO in Yelistratova's sample and explained the circumstances surrounding her initial ban.
"As previously reported by the ITA, the matter concerns an in-competition sample collected by World Triathlon from Yulia Yelistratova on 5 June 2021 in the scope of the 2021 Europe Triathlon Cup in Dnipro, Ukraine and out-of-competition samples collected by the ITA on 23 July 2021 under the Testing Authority of the International Olympic Committee in Tokyo, Japan.
"The analysis of the samples returned Adverse Analytical Findings for recombinant erythropoietin (EPO, S2. Peptide, Hormones, Growth Factors, related substances, and mimetics). The athlete had been provisionally suspended by the ITA ahead of her competition in the 2020 Tokyo Olympic Games that took place in July 2021."
CAS finds Yelistratova guilty
Almost 18 months after the adverse findings were detected, a hearing took place in January 2023, where CAS found Yelistratova guilty of violating the World Triathlon Anti-Doping rules.
"Following the Results Management process, the ITA submitted the matter for adjudication to CAS ADD. A hearing took place before CAS ADD on 23 January 2023 at which the ITA represented World Triathlon.
"After hearing the parties and considering the written submissions and evidence, CAS ADD found that the athlete had committed an ADRV under Art. 2.1 of the World Triathlon Anti-Doping Rules for the Presence of EPO in her samples.
"CAS ADD also concluded that aggravating circumstances had been established in this case and hence the period of ineligibility imposed was 5 years, starting from 25 July 2021 until 24 July 2026 and disqualification of all competitive results from 5 June 2021 onwards."