With Challenge Roth this weekend on Sunday June 25, the final start list has been confirmed, with some of the biggest names in the sport set to compete in the professional men's race.
Defending champion Magnus Ditlev of Denmark heads the start list in the men's field, with a mixture of young guns and veterans vying to take last year's winner down in Bavaria.
Pro Men racing at Challenge Roth
There are 35 men who are set to race as part of the professional field at Challenge Roth, with the field tackling a full distance race, which consists of a 3.8km swim, 180km bike and 42.2km run.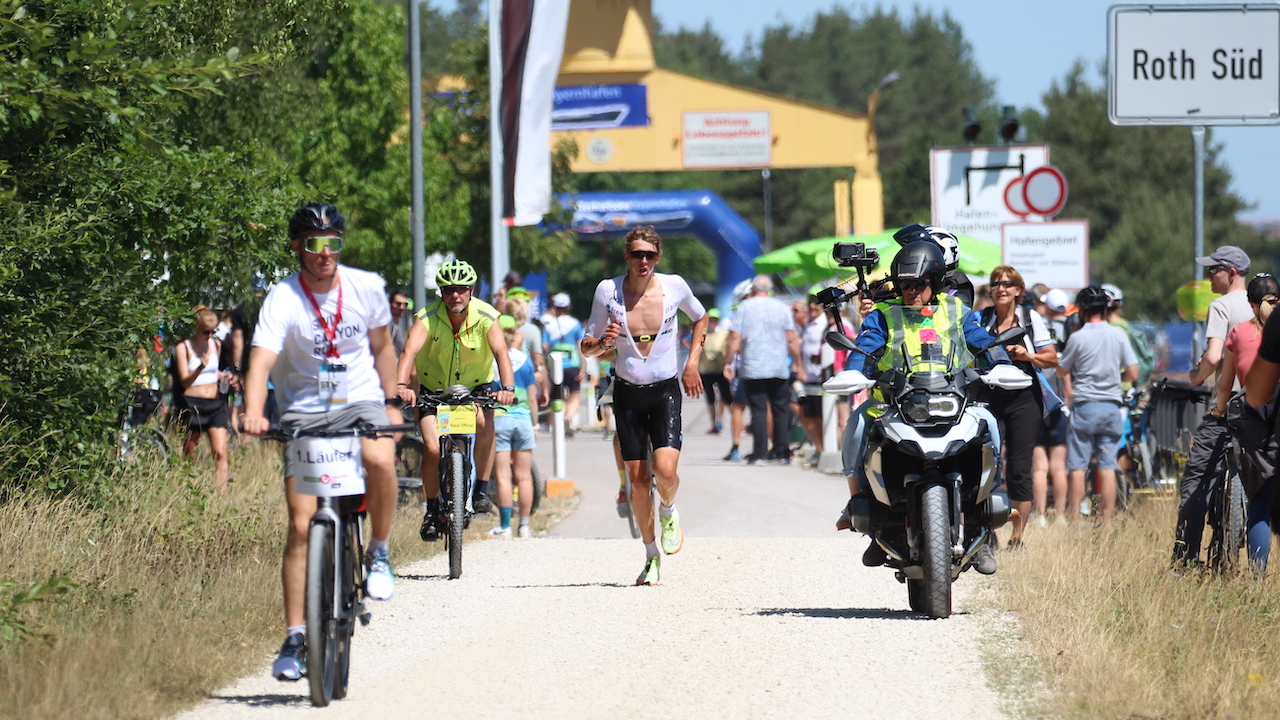 Start list and bib numbers – Pro Men
| | | | |
| --- | --- | --- | --- |
| BIB | FIRST | LAST | COUNTRY |
| 1 | Magnus | Ditlev | Denmark |
| 2 | Sam | Laidlow | France |
| 3 | Daniel | Bækkegård | Denmark |
| 4 | Bradley | Weiss | South Africa |
| 5 | Patrick | Lange | Germany |
| 6 | Ben | Kanute | United States |
| 7 | Sebastian | Kienle | Germany |
| 8 | Ondrej | Kubo | Slovakia |
| 9 | Joe | Skipper | United Kingdom |
| 10 | Jean-Claude | Besse | Switzerland |
| 11 | Andreas | Dreitz | Germany |
| 12 | Nils | Frommhold | Germany |
| 13 | Jesse | Vondracek | United States |
| 14 | Andrew | Starykowicz | United States |
| 15 | Pete | Dyson | United Kingdom |
| 17 | Robert | Wilowiecki | Poland |
| 18 | Kieran | Lindars | United Kingdom |
| 19 | Olij | Tristan | Netherlands |
| 20 | Thomas | Davis | United Kingdom |
| 21 | Victor | Arroyo Bugallo | Spain |
| 22 | Jason | Pohl | Canada |
| 23 | Chris | Dels | Germany |
| 24 | Ernest | Mantell | United States |
| 25 | Thomas | Vanhalst | Belgium |
| 27 | Alberto | Casillas | Lithuania |
| 28 | Nicolas | Quenette | Canada |
| 29 | Gergely | Nagy | Hungary |
| 31 | Christopher | Mintern | Ireland |
| 32 | Fellipe | Santos | Brazil |
| 33 | Pieter | Heemeryck | Belgium |
| 34 | Will | Crudgington | United Kingdom |
| 36 | Steffen Bonde | Jensen | Denmark |
| 38 | Silas | Kohn | Germany |
| 40 | William | Cowen | United Kingdom |
| 42 | Bruno | Slegers | Belgium |