This is the preview of what proved a momentous edition as Daniela Ryf and Magnus Ditlev shattered the course records, with Ryf setting a new world best in the process.
Challenge Roth has been an integral part of the European triathlon summer for more than three decades and it is back again this year with one of the strongest fields of the season.
Known as IRONMAN Europe up until 2001, the event split from the M-Dot umbrella, forming the Challenge Family, from 2002. It has continued to flourish since.
This year, home favourite Anne Haug goes for her third consecutive win, as Magnus Ditlev, the men's defending champion, looks to get the better of a very competitive start list.
Start times and how to watch live
Challenge Roth will take place on Sunday, June 25 2023. The event is being broadcast live – embedded below – with commentary from Belinda Granger and former champion Jan Frodeno.
The pro men start at 06:30 local time (CET), which corresponds to 0530 in the UK and 0030 Eastern time. Pro women start three minutes later at 06:33.
The Challenge Roth website will provide timing data, leaderboard, text updates, images and more and thus provide a great companion to the broadcast images.
Pro Men
In the men's field, the favourite is the defending champion Ditlev of Denmark, who was excellent throughout last season and has continued that form into 2023, finishing third in his only race at the PTO Tour European Open in Ibiza.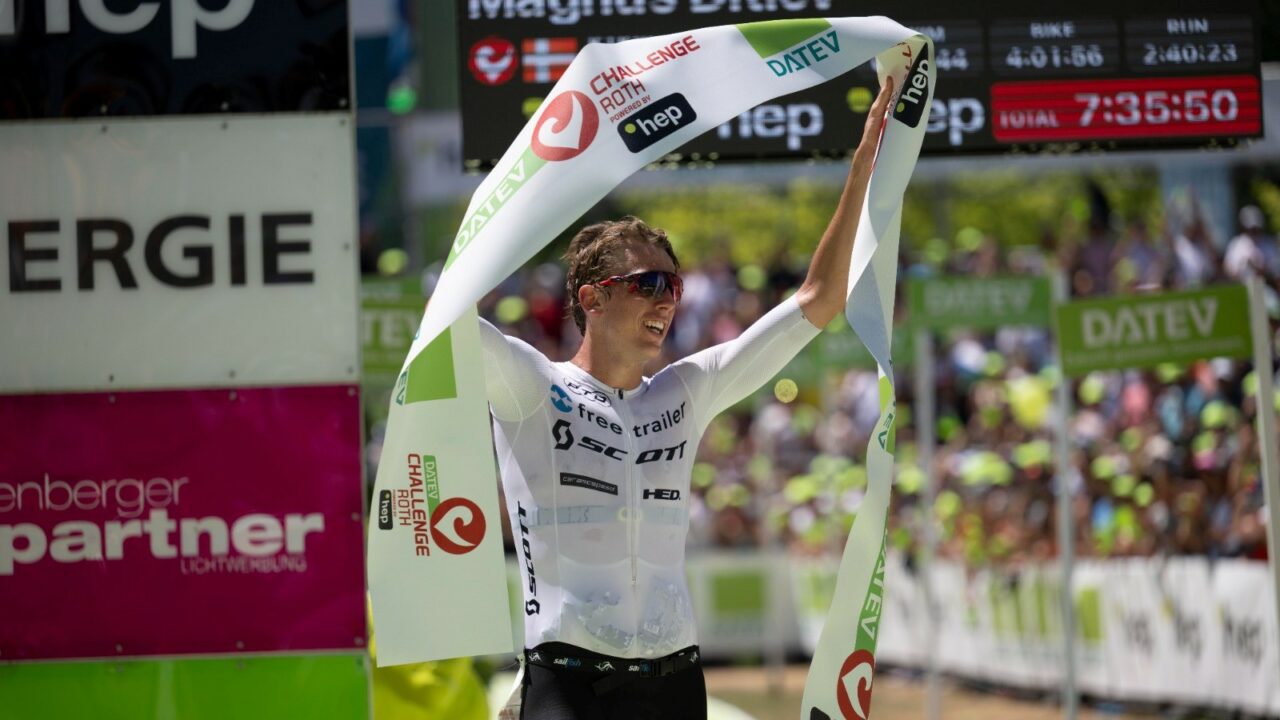 The PTO World #3, who raced four full distance events last season, winning in Roth and Cozumel, seems to get better every year and would have most likely come very close to a podium finish at the IRONMAN World Championships in Kona last October if it wasn't for a five minute bike penalty.
With a third at the IRONMAN 70.3 World Championships, two PTO Tour podiums and his victory in Roth last year, Ditlev is one of the most consistent performers in the professional ranks, meaning that even on a bad day in Bavaria, his competition will be hard pushed to beat him.
Of those who may have the credentials to do so, Belgian Pieter Heemeryck might surprisingly be the best bet to do so based on recent form, having recently finished second at IRONMAN Hamburg with a brilliant 2:37 run.
Other candidates, such as Frenchman Sam Laidlow, Britain's Joe Skipper or even former winner Patrick Lange, haven't hit their top form yet this year. Laidlow, who was second at the IRONMAN World Championships in Kona, has made it clear that Roth could go either way after struggling recently at IRONMAN Lanzarote.
For Skipper and Lange, the season so far has been a rough ride, with both finishing on middle distance podiums but struggling to find the form that saw Lange smash IRONMAN Israel and Skipper dominate at IRONMAN Wales and IRONMAN Arizona six months ago.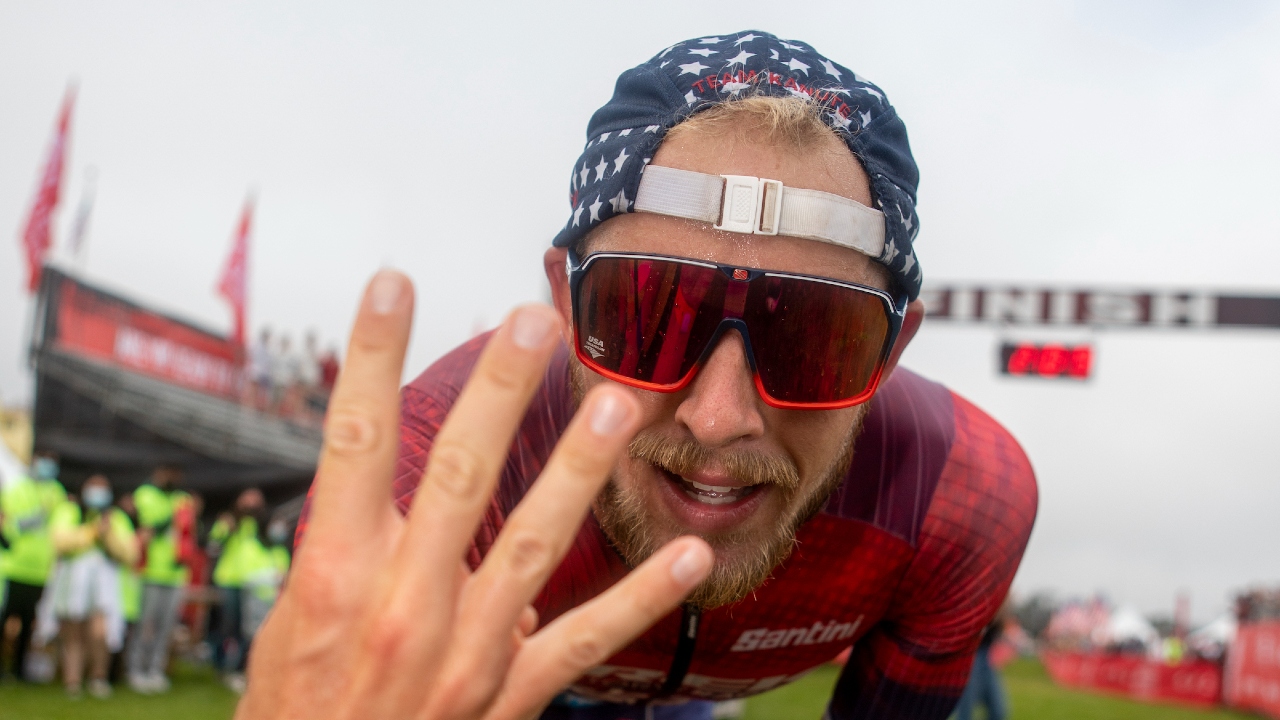 Two middle distance stars who might challenge Ditlev if they have managed their prep right are Denmark's Daniel Baekkegard and Ben Kanute of the USA, but even on their best days, will find taking it to the defending champion a tough ask.
Kanute is an athlete who despite the fact this will only be his second ever full-distance race, can be counted on to perform to the best of his abilities, with the work done by him and his coach Jim Vance in the build-up to Roth indicating he is in shape to challenge for the podium.
Finally, it is worth mentioning that former champion Sebastian Kienle will also be lining up in Bavaria. Having also finished second at Roth twice, Kienle is one of the most experienced racers in the field and will race in front of a home crowd as part of his "Discontinued Tour".
With a strength of field rating of 89.81 [click here for full explanation], the start list is absolutely stacked, but based off experience and recent performances, Ditlev looks to be head and shoulders above the rest, with the battle for the remaining spots on the podium likely to be the fiercest contest of the day.
Pro Women
Similarly to the men's race, the field of professional women is exceptionally strong but can anyone realistically beat the defending champion? Haug, who has taken three straight victories so far this season, including possibly one of the best middle-distance performances of all time to win the PTO Tour European Open, looks unstoppable.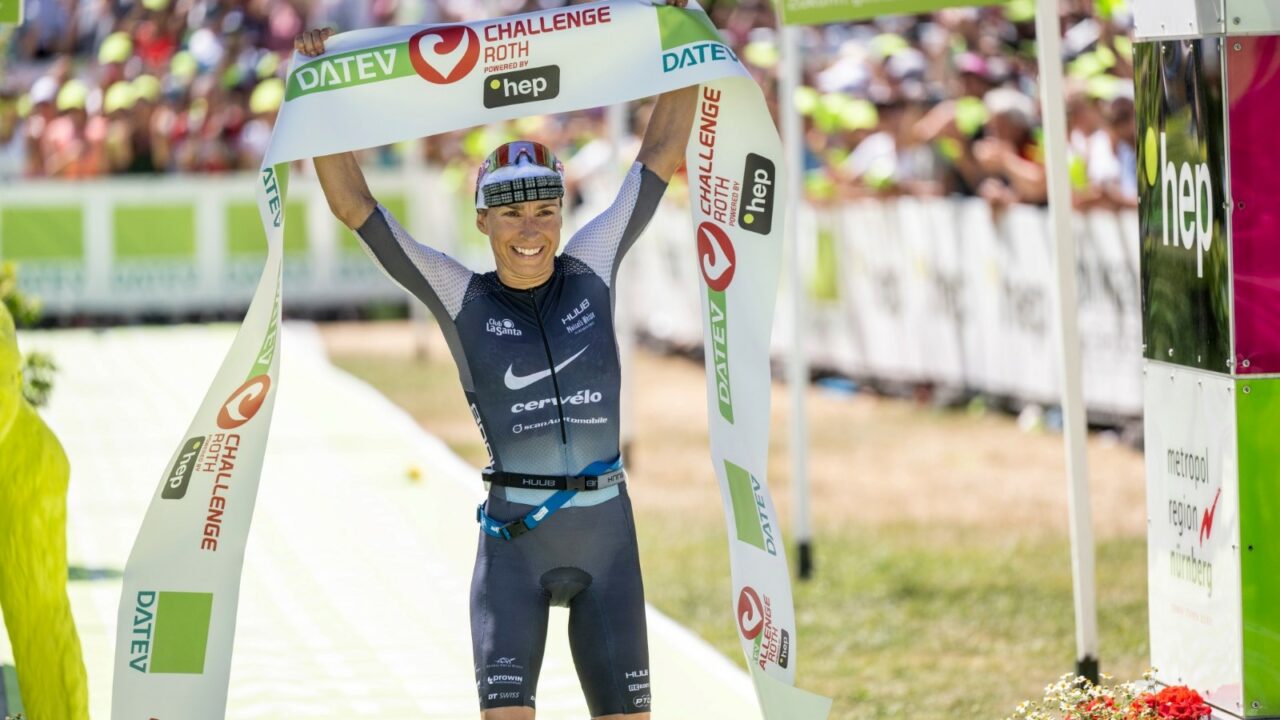 In Roth, the 40-year-old PTO World #3 will be chasing a third consecutive title as she looks to underline her position as one of the very best long distance triathletes of all time. The 2019 IRONMAN World Champion, who hasn't finished off the podium since 2018, is the overwhelming favourite for the win.
In a crowd of potential challengers, IRONMAN World Champion Chelsea Sodaro of the USA and five time IRONMAN World Champion Daniela Ryf stand out, but will need to give themselves a significant buffer to Haug coming off the bike, as the German is currently running like her life depends on it.
Off the bike, Ryf has previously ran a 2:57, whilst Sodaro was able to produce an impressive 2:51 to win in Kona. In her two previous wins, Haug produced a 2:43 (2021) and 2:46 (2022) run split on the course in Bavaria. And as a comparison of where her run form is at based on previous years, in 2021, Haug ran a 1:20 to win IRONMAN 70.3 Lanzarote. This year, she ran 1:16.
Outside of Ryf and Sodaro, Laura Philipp, who has won IRONMAN South Africa and IRONMAN 70.3 Kraichgau so far this season, could be a serious contender on her Roth debut, thanks to her abilities across the board, in particular her run speed.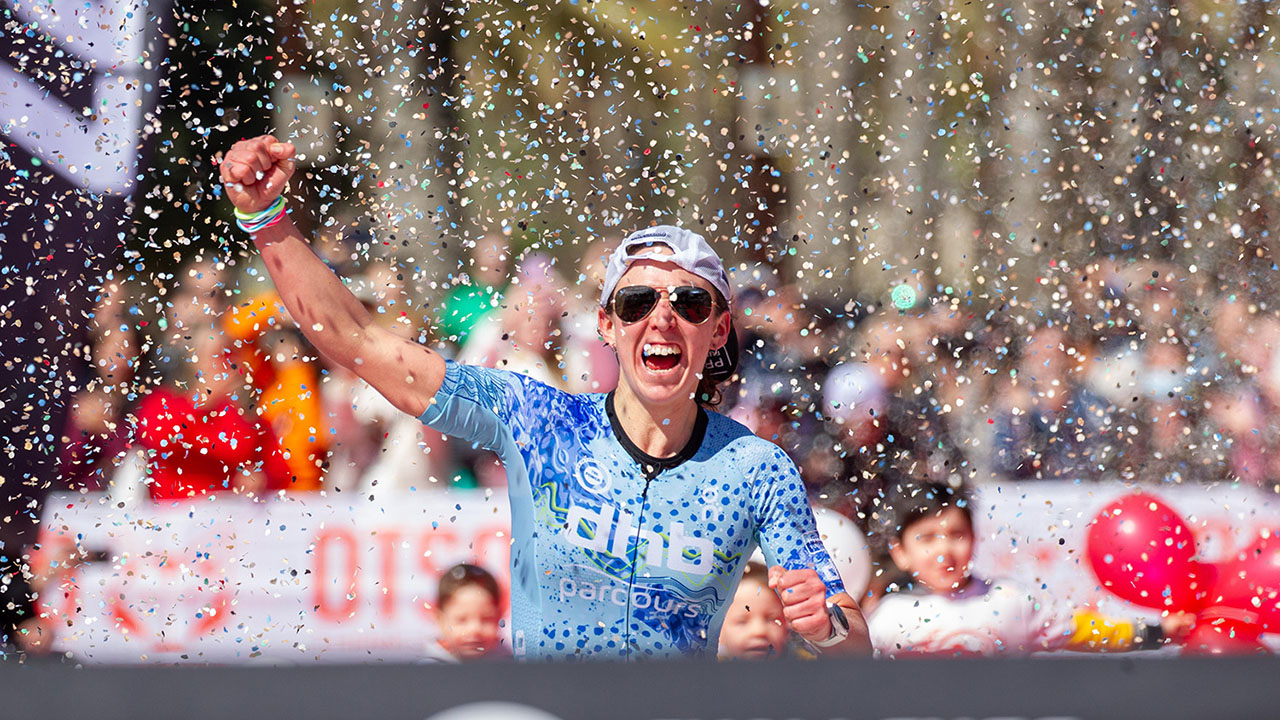 Great Britain's Fenella Langridge, third on her debut here in 2021 and second last year, finished behind Philipp at IRONMAN South Africa but has struggled since, finishing 15th at the PTO Tour European Open and seventh at The Championship. However, if she gets things right in Bavaria, the 31 year old has the chance to turn her season around, with experience of the race course on her side and training sounds to have been going well.
Finally, Lisa Norden of Sweden will make her Roth debut, having not raced since she finished second at IRONMAN Cozumel at the end of last season. A podium contender in any race she enters on her best day, the Olympic silver medalist, currently PTO World #16, has the quality to feature, especially on the bike.
Recent Winners in Roth
2022: Magnus Ditlev (DEN) / Anne Haug (GER)
2021: Patrick Lange (GER) / Anne Haug (GER)
2019: Andreas Dreitz (GER) / Lucy Charles-Barclay (GBR)
2018: Sebastian Kienle (GER) / Daniela Bleymehl (GER)
2017: Bart Aernouts (BEL) / Daniela Ryf (SUI)
2016: Jan Frodeno (GER) / Daniela Ryf (SUI)
2015: Nils Frommhold (GER) / Yvonne Van Vlerken (NED)
Prize Money: What's on the line?
The prize purse on offer this weekend is EUR 74,500 – with each of the winners collecting a EUR 15,000 share of that total.
The total funds will be paid ten-deep, as follows:
1. €15,000
2. €8,000
3. €5,500
4. €3,000
5. €2,000
6. €1,100
7. €800
8. €700
9. €600
10. €550
As a Challenge Family event, there's also another potential source of earnings for athletes too, courtesy of the Challenge Family World Bonus!
Challenge Family offers a $125,000 bonus pot, which is paid out as $25k / $16.5k / $12k / $6k / $3k to the top five ranked male and female athletes across the Challenge Family/CLASH Endurance race season.