Sam Laidlow has identified the potential root of the problem which forced him out of IRONMAN Lanzarote recently when leading midway through the run.
Not long after the race the world #5 had explained that a gut issue might have been the cause of an up-and-down bike ride and then a seriously challenging run before he was forced out.
Health comes first
He said at the time: "We found out two or three years ago, that I have a fragile gut, like leaky gut syndrome, which can be caused be either stress of training, or heat exhaustion. We managed to get on top of it last year, which explains my great races like Kona, but for me my stomach is my achilles heel and we saw that in the Collins Cup."
But posting on Instagram today he highlighted what looks to be at least a significant contributory factor, saying: "Been struggling a bit with my health since Ironman Lanzarote.
"I knew something wasn't quite right on race day and it turns out I was, and still am, fighting a liver infection."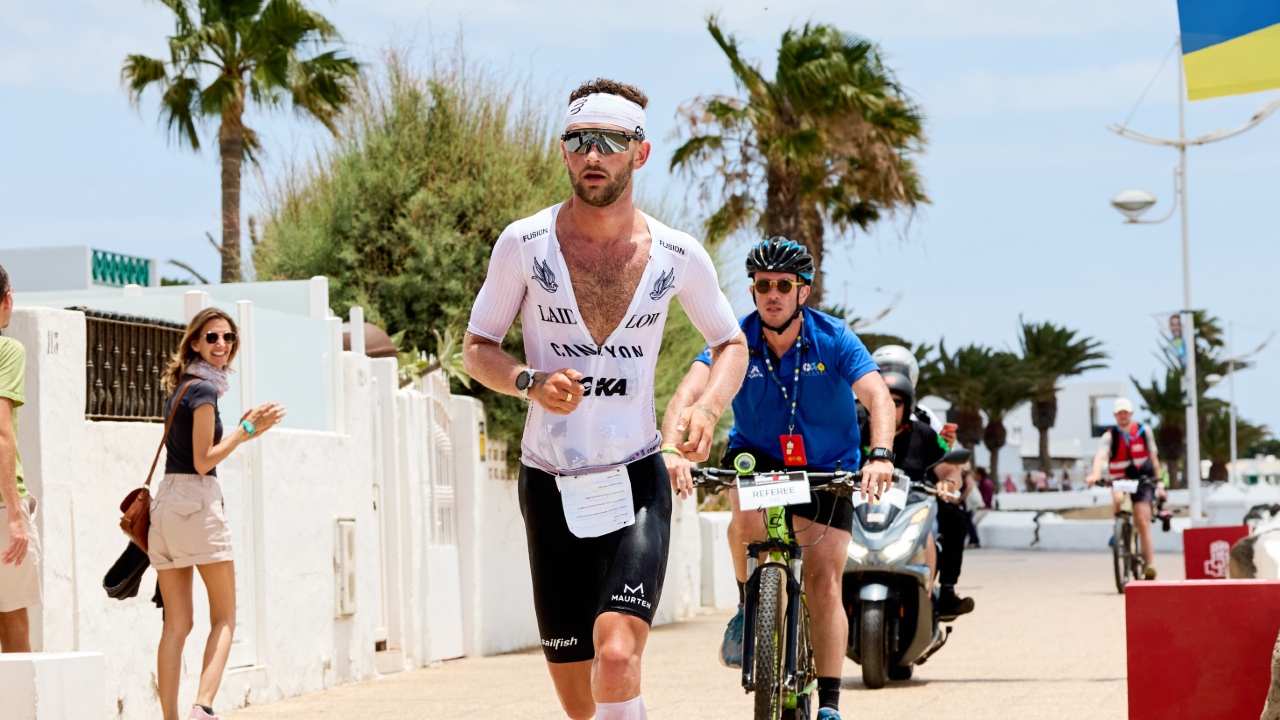 Patient build up ahead of Roth
Next up for him is a vintage renewal of Challenge Roth on June 25th and while that's still very much on the agenda he added: "I'd love to push my body to new levels leading into @challengeroth but the priority right now is to get healthy (but my team and I will make sure I make it to the start line!).
"Better it happening now than in September I guess," he said in reference to the IRONMAN World Championship in Nice where he'll look to go one better than last year's superb second place in Kona.
The season started in perfect fashion for the 24-year-old Frenchman as he claimed a hard-fought victory Challenge Gran Canaria (just ahead of subsequent The Championship winner Mathis Margirier) and for a large part of IRONMAN Lanzarote it appeared he was poised to to make it two wins out of two.
But instead the race went to his friend and training partner Arthur Horseau.