Four-time IRONMAN World Champion Chrissie Wellington was a high-profile winner at the Zugspitz Trail Ultra in Germany, surprising many, including herself as she took the tape.
The legendary British athlete won all 13 full-distance triathlon races she started and holds the record for the fastest time over the distance from Challenge Roth in 2011.
Having dabbled in ultra running since her retirement from triathlon over a decade ago, Wellington showed her class and athletic ability as she took victory in Zugspitz, just a month after having helped Motor Neurone Disease sufferer Sam Perkins finish the first-ever Rob Burrow Leeds Marathon.
Zugspitz supreme
Zugspitz Trail Ultra is Germany's largest trail running event and offers six races to over 3,000 runners each year. Wellington was running in the 69km Leutasch Trail event, which features 2,950m of ascent, and bested a number of German athletes.
She finished in 8:25:26, just over two minutes clear of Hannah Kilgenstein and more than 13 minutes ahead of Lisa Schaller. Britain's Rebecca Di-Luzio, who won last year's UTS 100, was the only other foreign runner inside the top eight, coming home fifth in 8:54:14.
After the race, Wellington took to social media to share her surprise at the result.
"Just when I thought my winning days were over, this happens. Surprised, proud, slightly broken and totally elated after winning the 69k Leutasch trail at the Zugspitz Trail Ultra."
Next up, a return to Roth?
Wellington has enjoyed several commendable ultra results following the end of her triathlon career – she was the women's winner in her first ever ultra, the 2017 Race to the Tower, and finished second overall.
Other victories have come at the Coastal Trail Series (2019) and Endurancelife Dorset Marathon (2022), as well as podiums at the Gower Ultra (2019) and Highland Fling Race (2022). She also took on the Comrades Marathon in 2019, finishing 14th in the women's 40–49 age category.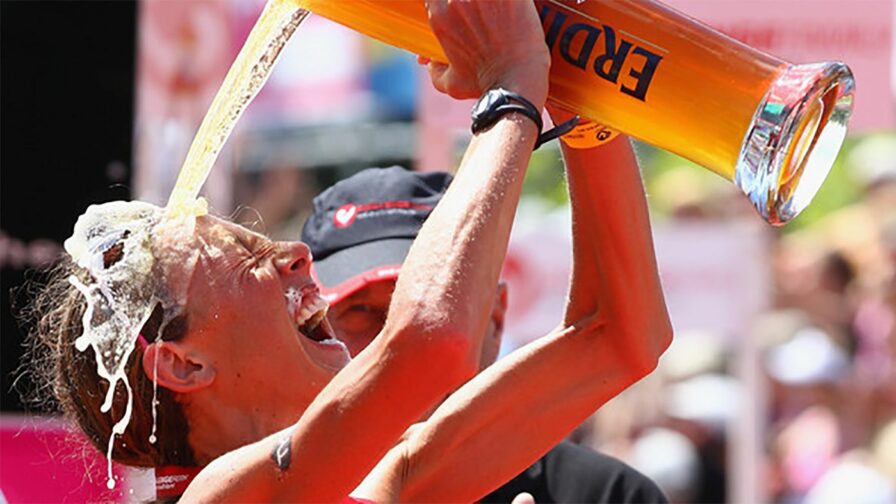 Next up for the triathlon legend will be a trip to Roth, where the Brit has so many happy memories, as she will be attending the event to congratulate the thousands of age group finishers, who will receive their medals from the former champion.