Will Chrissie see the 'Angry Bird' beat her world best in Roth?
Could it be a changing of the guard in a record-breaking sense? After finishing in 8:22:04 last year at Challenge Roth in Germany, Daniela Ryf (SUI) came close to the 2011 best of iron-distance legend, Chrissie Wellington.
Daniela is heading back to Roth to race on 9th July, saying, "I am fascinated by Chrissie's record and I will try my best on race day to see how fast I can go." If she does manage it, Chrissie will be there in person to support. When Roger Federer broke the all-time Grand Slams of Pete Sampras, the American was there to witness it. In a similar manner – perhaps! – Chrissie will be in Bavaria to possibly see a new benchmark being set.
Here is the full press release from the team at Challenge Roth.
---
CHRISSIE WELLINGTON TO ATTEND ROTH TO WITNESS DANIELA RYF'S ATTEMPT TO BREAK RECORD
DATEV Challenge Roth today announced that Chrissie Wellington, 3x Challenge Roth Champion, 4x IRONMAN World Champion, 2018 European Team Collins Cup Captain and long distance world record holder, will be on hand at Challenge Roth on 9 July to see if Daniela Ryf can break her world record time. Wellington first grabbed the record in 2009 at Roth and set the current mark of 8:18:13 in 2011.
Daniela fell just three minutes short of Chrissie's record last year at Roth, and will looking to finally overcome what has been a difficult barrier to crack. In announcing her upcoming attempt, Ryf stated in a post, "I enjoyed the atmosphere at DATEV Challenge Roth so much last year. It gave me wings and it made me realise, on a perfect day the world record of Chrissie Wellington could possibly be in reach. I am fascinated by Chrissie's record and I will try my best on race day to see how fast I can go."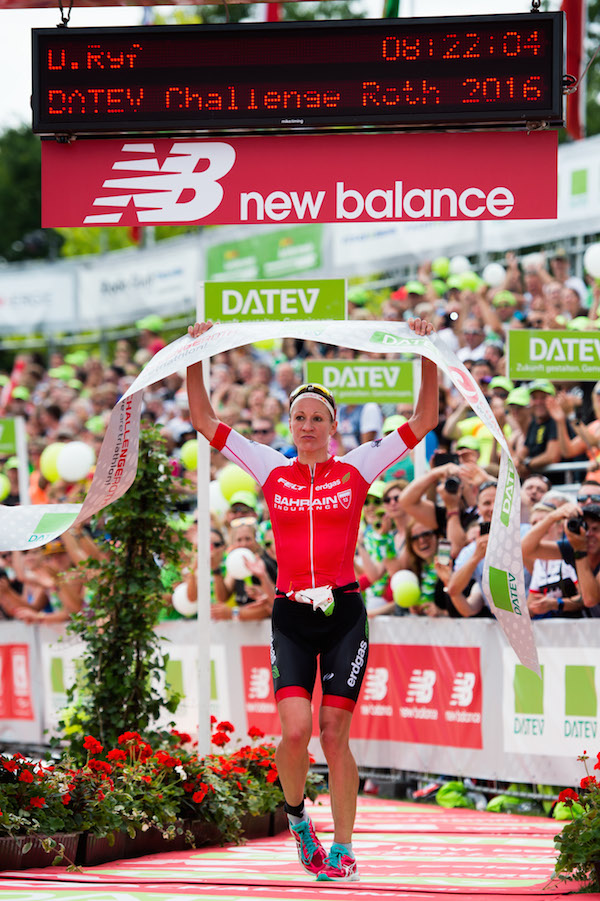 Wellington commented, "I absolutely love DATEV Challenge Roth, whether that is as a competitor or as a spectator. It truly is the best race in our sport, with an atmosphere and professionalism that is unrivalled. It was the place where I had some of my greatest victories, and proved to myself that more is possible. I'm really looking forward to being there this year and supporting the thousands of people out on the course, including Daniela as she attempts to break the world record. It will take a very special day when everything falls into place but I know that those days exist and I wish her all the very best in her pursuit of the sub 8.18 goal!"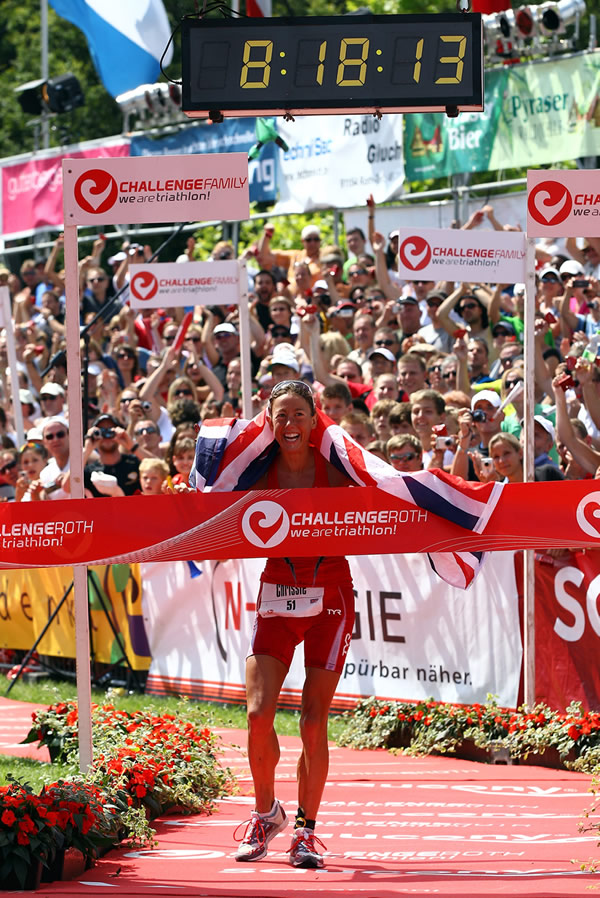 CEO of DATEV Challenge Roth, Felix Walchshoefer, stated, "It is a joy for the whole Challenge Family to welcome Chrissie, one of the sport's greatest champions, back to DATEV Challenge Roth. She was always so well loved by all the fans, and it will be a treat for them to possibly witness the changing of the guard if Daniela is up to that tall order on the day. It will give the 260,000 Roth fans an opportunity to not only pay tribute to one of the sport's true icons and express appreciation for all the wonder, joy and smiles Chrissie has brought to Roth over the years, but to urge Daniela on to create another truly world breaking Roth moment. It will be an epic day for all fans of triathlon."