Two day racing in Italy with the addition of 70.3 distance to Cervia-based event
Launched in 2017 (and won by Great Britain's Lucy Gossage that year), IRONMAN Italy Emilia-Romagna has proven to be a popular addition to the calendar, with more than 2,500 athletes in its first two editions.
In a move that echoes a similar set up at IRONMAN Vichy in France, the event will now be over two days – with the addition of an IRONMAN 70.3 event on the Sunday – as the previous IRONMAN 70.3 Pescara relocates to Cervia. Having previously raced myself if Vichy, the two-day set up for the two distances works very well there.
Here are the details on the launch of IRONMAN® 70.3® Italy Emilia-Romagna, which will take place for the first time on Sunday 22nd September 2019.
---
ITALIAN EDITION OF IRONMAN 70.3 MAKES MOVE FROM PESCARA TO CERVIA
Race on September 22, 2019 heads north up the Adriatic Coastline
IRONMAN, a Wanda Sports Holdings company, announced today that IRONMAN® 70.3® Italy Emilia-Romagna has been chosen as the latest race addition to the 2019 calendar. The inaugural event will take place on September 22, 2019, replacing previous host city Pescara.
Located in the north-east region of Italy, the city of Cervia in Emilia-Romagna region is famous as a welcoming seaside resort, popular amongst both domestic holidaymakers and visitors from further afield, making the race destination a perfect place for athletes to finish their season in style.
"We are always looking at cities and venues that could host an IRONMAN 70.3 race, and whilst we know our athletes have enjoyed the experience of racing in Pescara, we are confident that the new challenges that can be found in Cervia will prove popular with our competitors," said Stefan Petschnig, CEO of IRONMAN Europe, Middle East and Africa.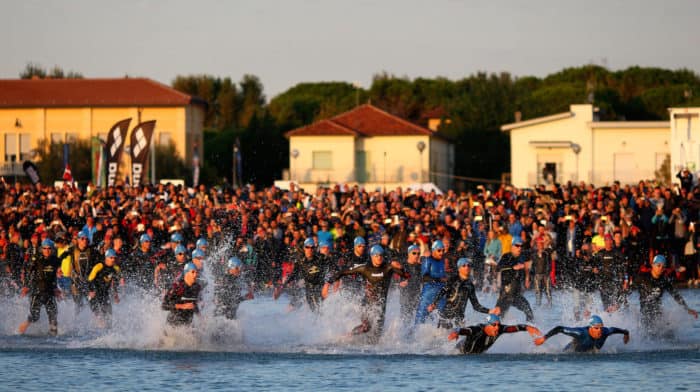 "By selecting Cervia to host the race, we also believe this will be a course that suits a wide range of abilities. In general, the course is relatively flat which makes it ideal for first-timers, but equally, seasoned-athletes can attempt to finish the 2019 campaign with a personal best on this fast course," added Petschnig.
IRONMAN 70.3 Italy Emilia-Romagna takes place just one day after the full-distance IRONMAN Italy Emilia-Romagna, giving travelling athletes the chance to cheer each other on at different events in the same region.
"We are really proud that for the first time, Cervia will host an IRONMAN 70.3 race. For the city and the region, this presents another wonderful opportunity to showcase to athletes and visitors the many natural attractions for outdoor physical activity offering a unique and extraordinary experience," said Andrea Corsini, Regional Councillor for Tourism of Emilia-Romagna.
"IRONMAN 70.3 Italy Emilia-Romagna brings another opportunity for sporting development to Cervia, the 'Land of Triathlon', and Romagna (Cervia, Ravenna, Cesena, Forlì, Forlimpopoli and Bertinoro)," said Luca Coffari, Mayor of Cervia
"The race will attract more athletes and visitors from all over the world and will be a real sporting celebration. The weekend will become a proper festival dedicated to triathlon lasting several days," added Coffari.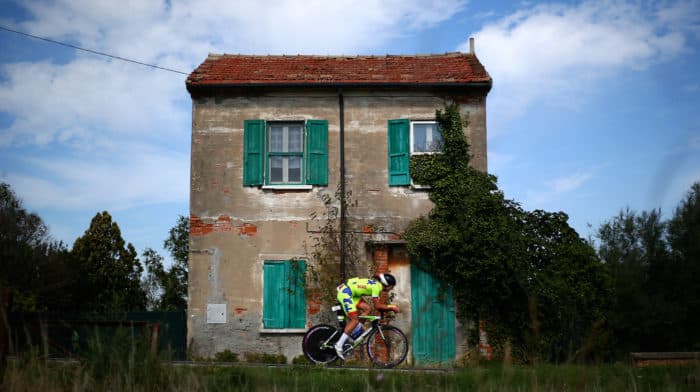 Athletes will start with the single-loop swim course from the wide and central beach of Cervia, followed by the 90km bike course starting on the Cervia promenade. The course then winds along the charming countryside of Romagna, leading athletes through the picturesque Salt Pans Natural Park, where it is possible to view pink flamingos in their natural habitat.
The course continues through the beautiful streets of Forlimpopoli and towards Bertinoro, the "Balcony of Romagna", before crossing the vineyards of the famous Sangiovese, following what is known as the street of wine and tastes of Romagna. After passing the hill of Bertinoro, the course descends back to Cervia. The 21.1km run is completely flat and reveals some characteristic sites of the touristic Cervia and Milano Marittima, such as the Salt Warehouse and charming Town Hall.
The IRONMAN 70.3 Italy Emilia-Romagna triathlon will offer 35 age-group qualifying slots for the 2020 IRONMAN 70.3 World Championship Taupō, New Zealand taking place on November 28-29, 2020.
Priority entries open 21 February at 14:00 CET with general entries opening on 28 February at 16:00 CET. Athletes wishing to register for a place at the IRONMAN 70.3 Italy Emilia-Romagna should visit www.ironman.com/emiliaromagna70.3. Any questions relating to this competition should be sent to italy70.3@ironman.com.