ERDINGER join the Long Course Weekend Line up
As Long Course Weekend prepare for their 10th Anniversary in July 2019, their partner line up is starting to be unveiled in the next 6 weeks.
First off the block and new to the event will be ERDINGER Alkoholfrei. Established at many races throughout Europe they now will become an official partner of the country's largest and fastest growing multi-sport event.

Event Director Peter Gowans, from ERDINGER Alkoholfrei, said: "We are absolutely delighted to be the Official Isotonic Recovery Drink at Long Course Weekend Wales. We have heard so many great things about the incredible atmosphere amongst the athletes and spectators and can't wait to join the party. We are looking forward to celebrating your victory with you!"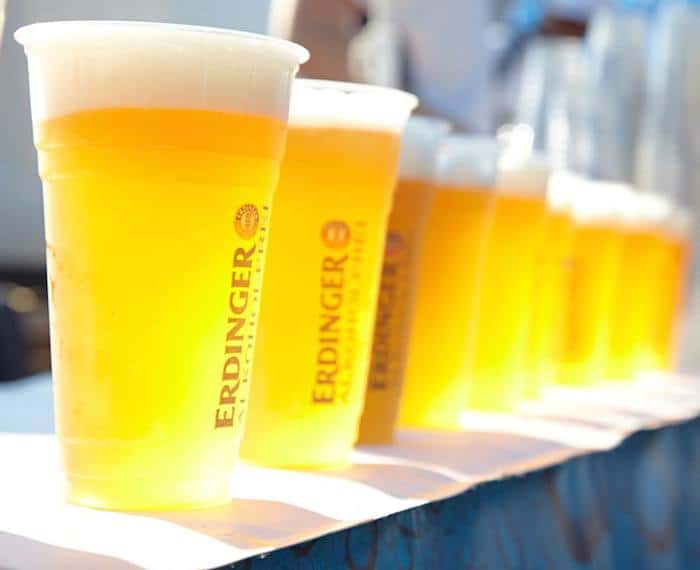 Matthew Evans CEO of Long Course Weekend Global says, "Our event partners are thought through very carefully and we are delighted to have been able to secure ERDINGER Alkoholfrei. Everything we try and do is to educate and enhance both the athlete and supporter experience at our events globally. The product is fantastic and the energy the ERDINGER team are bringing to the event is highly infectious. I think we are all looking forward to the show in July!"
Long Course Weekend Wales is a three day multi-sport event based in Tenby, Pembrokeshire. The event is set to attract over 10,000 athletes from 34 countries and is televised in an hour programme to over 100 countries worldwide. The event is now franchised in Holland, Spain and Australia.