"I am devastated"
Two-time ITU World Champion unable to start her 'home' race
With just two weeks to go until the second edition of the ITU World Triathlon Bermuda (https://bermuda.triathlon.org), the athlete who in many ways is the reason for its appearance on the top tier of ITU racing has confirmed that she will not be able to start.
ITU World Champion in both 206 and 2017, Flora Duffy produced a devastating performance 12 months ago to thrill her adoring Bermudian fans – but injury will deprive her of the opportunity to do that this year.
https://www.instagram.com/p/BwQr04TFB3D/
The full statement (below), confirms that she does plan to be back in 2020, and to "finish my ITU career at the Grand Final in Bermuda in 2021".
Still have to be patient. No #WTSBermuda for me. pic.twitter.com/I4X1m786EK

— Flora Duffy (@floraduffy) April 15, 2019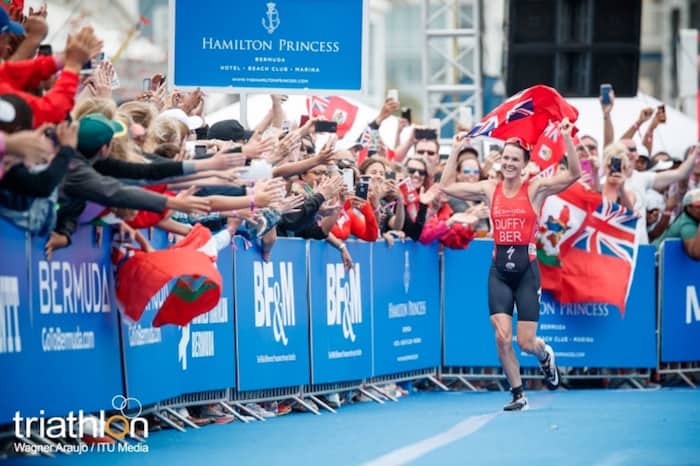 Flora's last race on the ITU circuit was the World Triathlon Hamburg last year (10th), and Flora has been struggling with a foot injury since before that race. With the Tokyo 2020 Olympics coming up next year, getting fit and healthy again as to be the priority – despite the obvious frustrations of missing that chance to race on the roads that she knows so well.
https://www.instagram.com/p/BlS4UvgHZCy/