The Outlaw Triathlon Series and FOODCELL have agreed a new partnership for 2019 to help further promote the innovative aerodynamic nutrition carrier that has already proven itself in the world's toughest triathlon environments.
FOODCELL offers a bigger storage capacity than other almost any other aerodynamic food carrier and has very easy access due to the sliding opening on the top. It can be detached easily from the bike for easy cleaning and there are no zip ties or screws to tackle.
The bike sections at the Outlaw Series events cover either 56 or 112miles of cycling on roads that lend themselves to making the most of aerodynamic advantages.
Event director, Iain Hamilton commented: "The Outlaw Series courses are renowned for being relatively flat and fast, except when it's windy! A product like FOODCELL is ideal on multiple levels including speed, convenience and preventing littering. We're really pleased to be working with a British designer who got part of his inspiration from taking part in the Outlaw himself."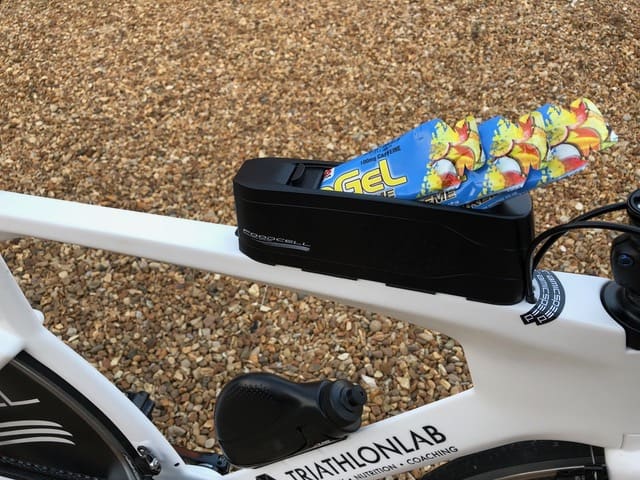 FOODCELL founder, Dr Mark Tallon said: "Our patent pending design features a K-Tail shape and drag reducing dimples as a unique method of opening to store foods as well as being detachable from the bikes frame. FOODCELL is perfect for the Outlaw course and we're really pleased to be an official partner of the Series."
He added: "We have a number of pro athletes and top age groupers using our products and they seem to love them. Eighteen months of testing and retesting seems to have paid off!"
FOODCELL is made from premium materials resulting in durable design for all weather conditions, including the cold wind and rain of Outlaw 2018 and the heatwaves of previous years.
For more information, visit www.foodcell.co.uk. And note that there are only about ten places left in Outlaw Nottingham! https://www.outlawtriathlon.com