The 2022 IRONMAN UK & Ireland Tour will have a new addition in 2022, with the announcement on Thursday of IRONMAN 70.3 Swansea.
The inaugural race will take place on Sunday August 7, 2022 with general registration opening on November 16, 2021 at 2pm GMT
2022 IRONMAN UK & Ireland Tour
12 June 2022 – IRONMAN 70.3 Staffordshire
3 July 2022 – IRONMAN UK, Bolton
7 August 2022 – IRONMAN 70.3 Swansea
13 August 2022 – IRONMAN 70.3 Ireland, Cork
14 August 2022 – IRONMAN Ireland, Cork
11 September 2022 – IRONMAN Wales, Tenby
18 September 2022 – IRONMAN 70.3 Weymouth
"Athletes and spectators can expect a fantastic route in a race destination offering scenic beauty with the historic dockside, Gower Peninsula and the rolling green hills, pastures and rich agriculture of Rural Swansea. Athletes and their family and friends can also enjoy the views along the sweeping waterfront of Swansea Bay, Mumbles, and the beautiful Gower Peninsula."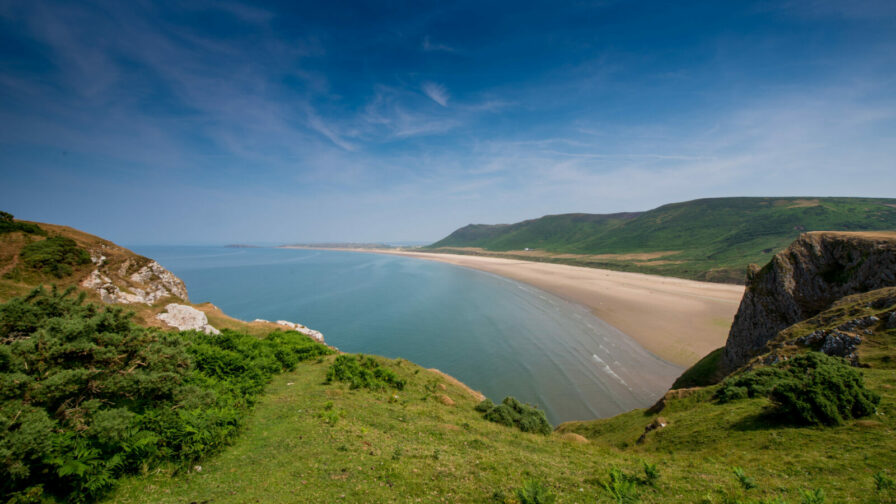 Not surprisingly, the success of IRONMAN Wales has played an important role in the growth of triathlon in the region and, indirectly, into the addition of IRONMAN 70.3 Swansea to the calendar, that impact being noted by the Welsh government. Its place in the annual calendar is also likely to attract athletes racing the following month in Tenby as part of their preparations, providing instant appeal.
The event will link with the already-announced World Triathlon Para Series event taking place on August 6, as part of a series of events which will celebrate para sport in the UK.
That World Triathlon Para Series event will utilise some of the same courses that IRONMAN athletes will experience. A wider para sports festival will be held in Swansea throughout the week of August 1, with several para sports events taking place at various locations around the city.
Further details on the World Triathlon Para Series event is available from the British Triathlon Federation and on the Para Sport Festival from Disability Sport Wales.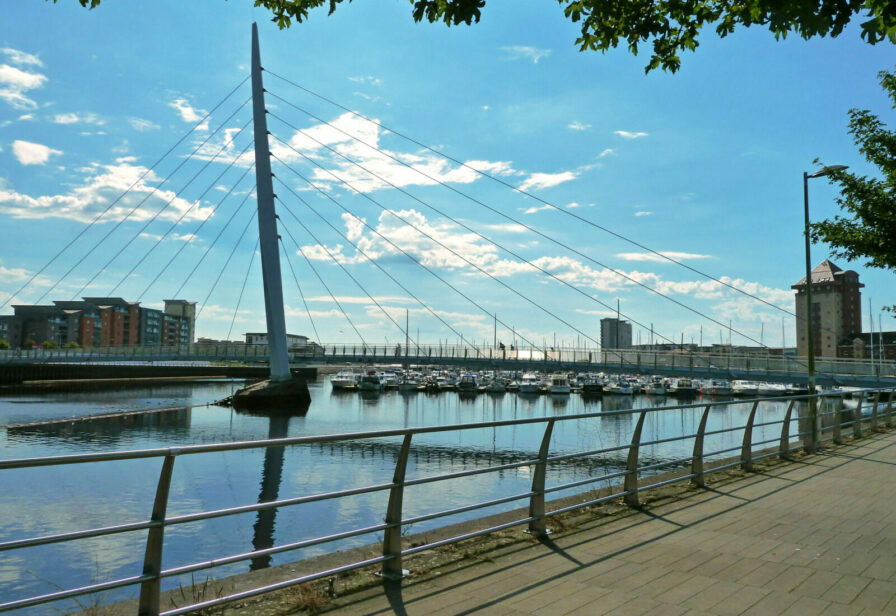 The Course
Athletes participating in IRONMAN 70.3 Swansea will take on a 1.2-mile (1.9km) swim at the Prince of Wales Dock before cycling a one-loop 56-mile (90km) bike course.
Athletes will cycle through the Mumbles along roads that hug the Gower's coastal clifftops before cycling out through Rural Swansea and heading back along Swansea Bay into the city. From there, they will return to Swansea as they prepare for transition in the Maritime Quarter beside the Rive Tawe.
Lastly, athletes will take on a 13.1-mile (21.1km) two-loop run course which takes them from the city centre , out past the new eye-catching gold-coloured Swansea Arena, towards Mumbles before heading back towards the finish line at the Marina.
IRONMAN 70.3 Swansea will be an age-group race and will offer qualifying slots to the 2023 IRONMAN 70.3 World Championship taking place in Lahti, Finland on August 26 – 27, 2023.