IRONMAN has announced that next year will see a major change in its British event schedule, with the organisation restructuring its UK calendar, which includes the decision to discontinue certain key events.
IRONMAN 70.3 Staffordshire, which this year included a professional men's field won by James Teagle, will no longer go ahead after eight years of running. Additionally, it has been announced that after 14 years, IRONMAN UK will no longer continue, with the race shortened and rebranded to IRONMAN 70.3 Bolton.
"Next year's season will have a different look"
In a press release detailing the changes to the calendar, IRONMAN announced their new plans to provide plenty of time for athletes to prepare for their 2024 season.
"As athletes start to plan their 2024 seasons, next year's season will have a different look as IRONMAN restructures its 2024 event calendar.
"IRONMAN 70.3 Staffordshire will unfortunately not be taking place next year. The race has been an athlete favourite since its first edition eight years ago, with the event's evolution from the early years at Shugborough Estate to the move into Stafford where the Knights of Stafford Castle and the unwavering spectator support in Stafford's Market Square, played a part in creating some truly special memories for our athletes.
"In addition, IRONMAN UK in Bolton will become IRONMAN 70.3 Bolton in 2024. Bolton has been home to IRONMAN UK for the last 14 years providing the stage for so many athletes to achieve their triathlon goals and to help grow the sport of triathlon in the UK.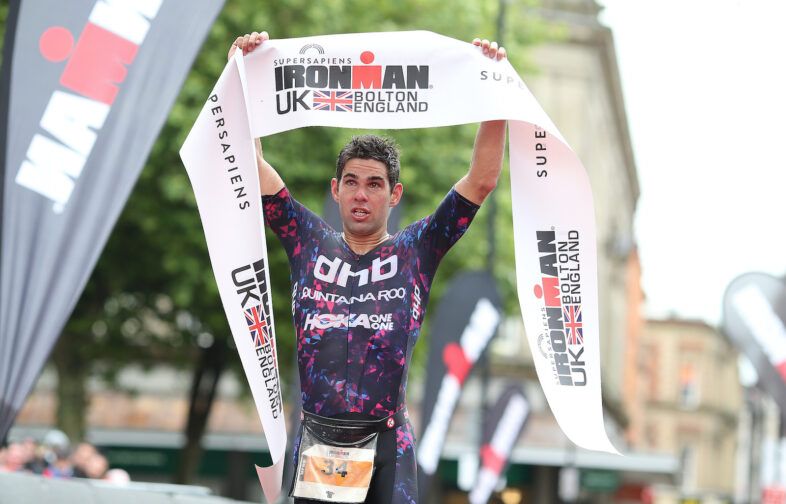 "With the introduction of IRONMAN 70.3 Bolton, we look forward to bringing in the next era of swim, bike, run in Bolton as we continue to deliver great race experiences for athletes in the UK and hope to inspire a new wave of triathletes in the North!"
Entries for IRONMAN 70.3 Bolton coming next
IRONMAN thanked both Staffordshire and Bolton councils for their support in running the events in the past and also added that information would be made available as soon as possible to those with deferred entries for IRONMAN 70.3 Staffordshire and IRONMAN UK.
"We want to thank both Staffordshire County Council and Staffordshire Borough Council for their unwavering support over the last 8 years and helping to make this journey a success. We also want to thank Bolton Council for their continued support and our new vision for the race.
"The date announcement and details on how to enter next year's IRONMAN 70.3 Bolton will follow soon. Athletes who hold deferral entries to either the 2024 edition of IRONMAN 70.3 Staffordshire or IRONMAN UK will be notified by e-mail."