The International Triathlon Union (ITU) is pleased to announce the 2017 ITU Mixed Relay World Championships will return to Hamburg, Germany.
Hamburg has hosted the dynamic event for four years running, consistently attracting crowds upwards of 250,000 spectators, with the grandstands selling out every year.
"Mixed Relay is without a doubt one of our most popular events to watch every year," ITU President and IOC Member Marisol Casado said. "It is really incredible to watch such an unpredictable race, especially in the heart of Hamburg with so many fans cheering on our athletes."
One of the most attractive events for spectators live and on television, the Mixed Relay continues to gain major attention, with 3.94 million viewers tuning in on Germany's ZDF and Spain's La 1 alone in 2016. Another four million viewers tuned in from 46 channels in 18 different countries.
In 2015, nearly 2 million viewers watched the Triathlon Mixed Relay World Championship event on the German television, a competition which attracted more viewership than the Tour de France on the network.
"We are excited to host the Triathlon Mixed Relay World Championships in Hamburg again. Mixed Relay is a stunning event that showcases the sport of triathlon. The unique format, with its short distances, provides an unmatched, dynamic atmosphere", commented Oliver Schiek, Head of Operations from the Hamburg local organising company, IRONMAN.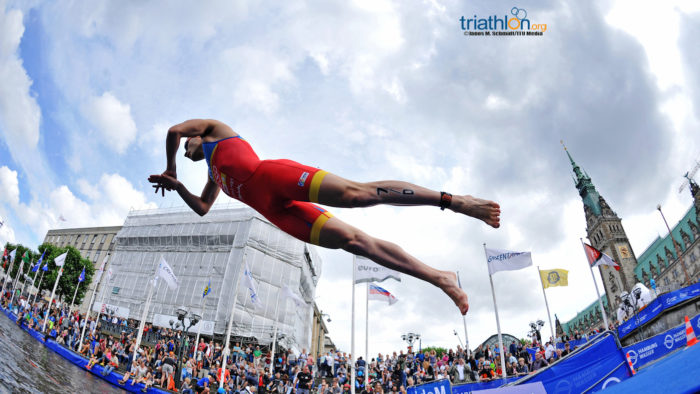 "Spectators in Hamburg will be excited for this highly attractive and thrilling competition. On site and in the media, the ITU Mixed Relay World Championships is a huge success. We are proud that this international triathlon flagship event will again be held in the city of Hamburg, outlines our status as an endurance city," said Andy Grote, Senator of sports of the Freie und Hansestadt Hamburg.
ITU's Triathlon Mixed Relay format consists of teams of four, comprised of two women and two men. Each athlete completes a mini triathlon of swimming, cycling and running, before tagging their teammate.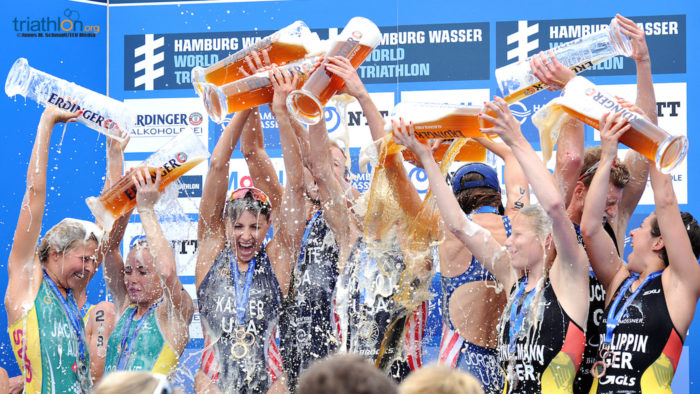 In reference to getting the event into the Olympics, Mixed Relay Commonwealth Games gold medallist and Rio Olympics bronze medallist Vicky Holland said, "I really hope so, just look at atmosphere that it generates having this tight, fast racing circuit. The lead changes so often, it's a great spectator event and great for us to be part of it. Having girls and guys in the same race as well, it's just a bit unique."
Olympian & World Champion Mario Mola echoed Hollands thoughts saying, "Racing in a team is something we are not used to and it is something really nice to do. It would be great for athletes to have the opportunity to race for more than one medal, while people like to also watch fast racing with things happening quickly."