Pack your sunscreen this weekend!
I'll certainly have mine in my bag when I head off early on Saturday morning to the third edition of the Outlaw Half Holkham from OSB Events. Having been at the first two, I can fully endorse this as one of the premier events in the country. A fine combination of venue, organisation, course and racing has attracted a field this year approaching 1500 athletes.
---
New Champions to be crowned at Outlaw Half Holkham on Sunday
The third Outlaw Half Holkham has attracted a bumper entry of almost 1500 triathletes, who will race in an expected heat wave at the north Norfolk beauty spot. Holkham Hall will provide the backdrop for new champions to make their mark at one of Britain's best middle-distance races.
The event covers a 1.2mile lake swim, 56mile bike ride and 13.1mile run. There's also a 10km run event and 2.5km dash for kids with some limited entries still available on the day.
Chris Standidge and Marton Cseik are arguably the favourites in the men's race, and both have best times over the distance which are faster than Craig Twigg's 2017 course record of 4:09:17. But, of course, all triathlon courses are different, and the heat could be an added factor on Sunday. However, there is £1500 on the line for course records, which could help provide added motivation.
The women's race is wide open, with Rachel Hawker, Claire Shea-Simonds and Claire Weller all in the mix. Cat Faux holds the current record with a very fast time of 4:32:14.
Outlaw Half Holkham records:
Male: Craig Twigg (2017) – 4:09:17 *Not racing this year
Female: Cat Faux (2016) – 4:32:14 *Not racing this year
Relay Race Hub (2017) – 3:49:25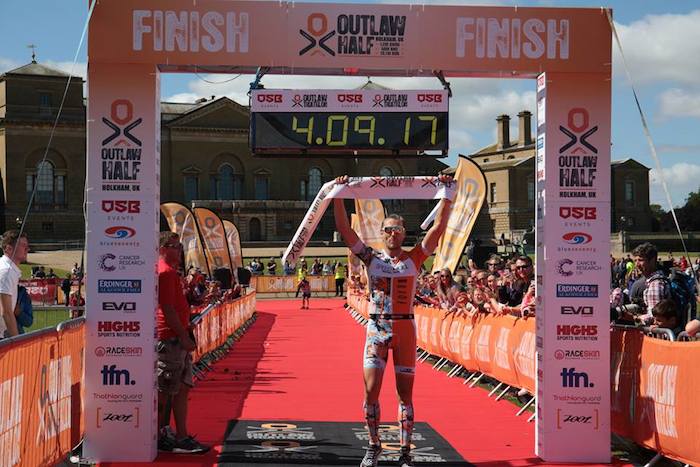 Local clubs will be out in force competing and volunteering. Helping to keep athletes cool and hydrated in the heat will be a priority. The biggest club this weekend will be Tri-Anglia, closely followed by Bedford Harriers, who are holding their club championship at Holkham and taking the opportunity for a weekend away.
Many athletes will be raising money for charity, including the official charity, Cancer Research UK. Whilst the athletes at the front of the field will be racing for prize money, most will be aiming to achieve personal targets or complete the distance for the first time.
The race starts from 6.22am with a lake swim next to Holkham Hall. The bike course will test the legs on local roads. All of the half marathon run course is within the grounds, and is a fairly testing course, especially in high temperatures.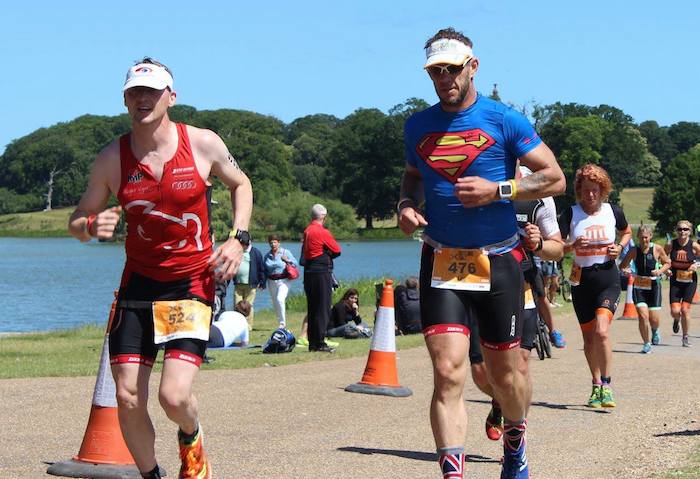 Spectators are invited to watch the race. The fastest athletes are expected to cross the finishing line in front of Holkham Hall at around 10:30am, but the final cut off time to complete the event is 4pm. There will be various local pop-up food and drinks stalls available, as well as the usual café facilities remaining open during the weekend.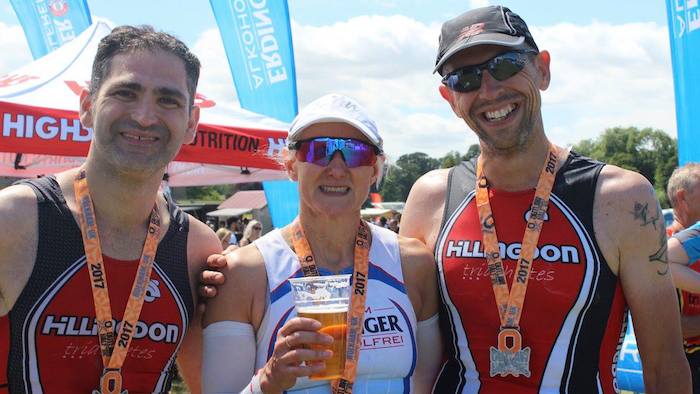 There is also a 10km on Saturday 2 July at 12pm followed by a 2.5km Kids Dash, which ends at the same finishing line as triathletes will cross the following day. A limited number of entries are being accepted on the day.
For more information see www.osbevents.com. There is a tracking App available free on mobile by searching 'Outlaw Triathlons'.
Entries for Outlaw (full) 2019 will open in September followed by Outlaw Half Holkham later in September and Outlaw Half Nottingham in early October.
Entries for Outlaw (full) on 29 July 2018 are STILL OPEN – http://www.osbevents.com/events/triathlon/outlaw-triathlon/.