The Outlaw Triathlon returns to Nottingham on Sunday, 29 July. The award-winning event is taking place for the ninth time and has attracted 1,000 athletes to undertake a 2.4mile swim, 112mile bike ride and 26.2mile run – all within 17 hours.
Course record holder and winner for the last two years, Kit Walker, is unable to race due to injury, leaving the door open for challengers including Henry Irvine, who was fourth at IRONMAN UK two weeks ago and Brian Fogarty, who was the fastest age-grouper in Bolton last year.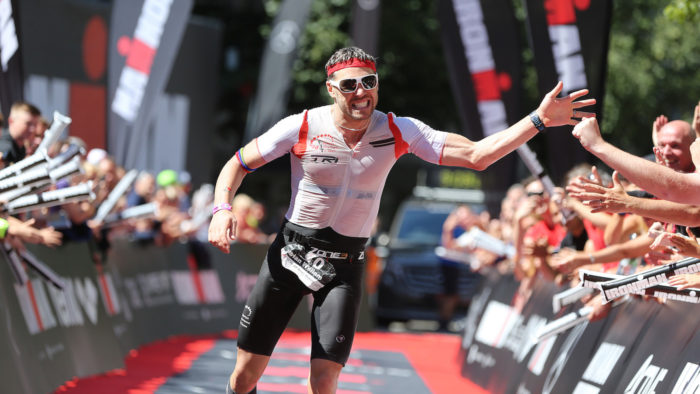 There's also John McAvoy in the mix, and Tom McGlashan, a former race runner up, and uber cyclist and Kona competitor, Kevin Dawson. Of course, there could be someone else stepping up, and the Outlaw has often provided a springboard for aspiring professional athletes to make their mark.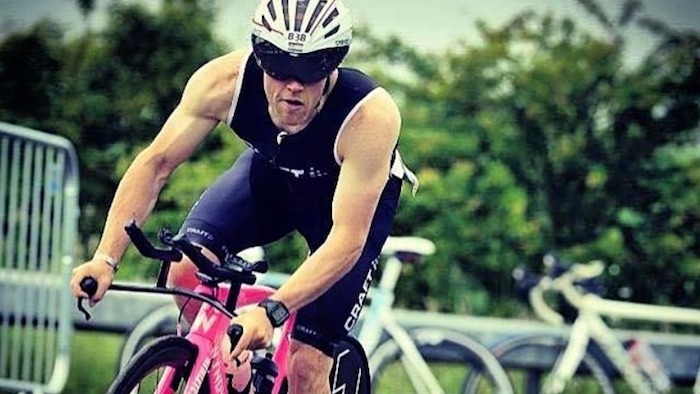 In the women's race, course record holder Gill Fullen isn't competing, but there's some real quality in the shape of Simone Mitchell, who was second overall at IRONMAN Lanzarote to Lucy Gossage in May. There's also high expectations around the prospects of Carmen Macheriotou of Cyprus.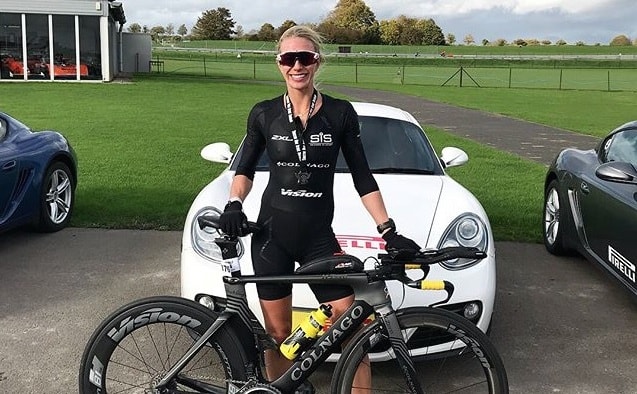 There's a £1500 prize pot for male and female course records, which currently stand at 8:39:37 to Walker in 2017 and Fullen's 9:44:46, also from last year.
The Outlaw starts and finishes at the National Water Sports Centre in Nottingham. There's a mass swim start in the Regatta Lake at 6am on Sunday morning followed by 112miles of cycling around Nottinghamshire and a 26.2mile run along the River Trent path.
Seven competitors will be hoping to complete the Outlaw for the ninth year in a row, including 2013 champion, Eugene Grant. To be able to get around a long-distance course year after year is a phenomenal achievement, and three of these athletes have done every Outlaw Half event as well!
Got another photo to do in four weeks pic.twitter.com/hpu9n4gxjQ

— David Manning-Ohren (@DavidOhren) July 3, 2018
Spectators are invited to the see the action and visit the race expo. Parking is £5 for the whole weekend, and local supporters are asked to come by bike.
Saturday's blueseventy Big Swim and Future Outlaw events are taking on the day entries up to an hour before each race starts, visit www.osbevents.com for more information.
OUTLAW TRACKING & LIVE STREAM (Sunday):
Tracking via free mobile application: 'Outlaw Triathlons'
Tracking & results: https://resultsbase.net
Live stream: https://www.facebook.com/OutlawTriathlon/
Outlaw info: http://www.osbevents.com/events/triathlon/outlaw-triathlon/
Information about Outlaw 2019 events will be released on Monday 30 July, including the ability to pre-register for all Outlaw and Outlaw Half events.