Following a hugely successful inaugural Outlaw X on Sunday (report HERE), organisers OSB Events have announced the entry schedule for the 2020 Outlaw Triathlon Series.
Entries for the award-winning Outlaw Triathlon Series will open from Thursday September 26. The 2020 series features the following events:
Outlaw Half Nottingham – May 17 – "The Season Opener
Outlaw Half Holkham – June 28 – "The Most Beautiful"
Outlaw Nottingham – July 26 – "The Original Outlaw"
Outlaw X – September 27 – "The Season Finale"
As with 2019, entry options will be phased to ensure that Outlaw Nottingham competitors can access the Half events in the lead up as part of their preparation, and so that competing in the whole Series is possible.
Phase 1 entries open from Thursday September 26 and athletes will be invited to enter Outlaw Nottingham along with any other half distance event. Athletes who enter all four 2020 Outlaw Events during Phase 1 will benefit from £70 saving and an exclusive Gold Medal if they complete the Series.
Phase 2 entries will open on Tuesday October 1. Athletes will be able to enter any two Half Distance Outlaw events with a saving of £30 for those who enter all three Half Distance events.
Phase 3 will see remaining entries go on individual sale, with organisers making a commitment to hold back entries for those who want to compete in a single event in 2020. No discounts will be available for Phase 3 entries, but entries will be on sale at Tier 1 prices.
Payment Plans will be available for those who want to stagger the cost of entry across a number of months in the lead up to their event(s). A deferral scheme will also be available for Outlaw Nottingham entrants.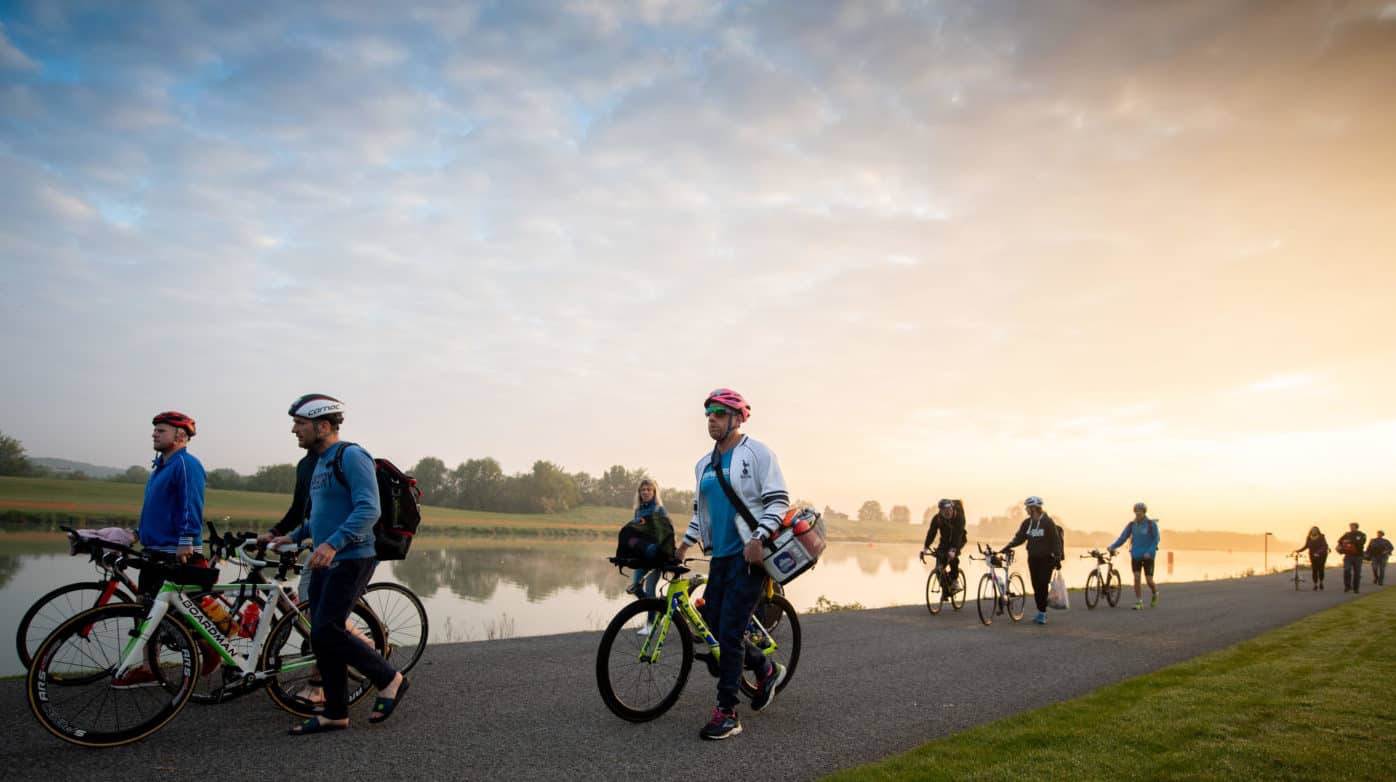 Iain Hamilton, founder of Outlaw Triathlon, said: "We celebrated our tenth anniversary just last night at the Outlaw X after-party, and we are straight into planning for 2020 already."
He added: "We hope that athletes will come back to Outlaw because they've had a great experience, and we want to attract some new athletes, especially those that have not experienced Outlaw before. Outlaw events are friendly and accessible to anyone who is looking for a challenge, and the feedback we've received from competitors this year will be used to help make the events even better next year!"
To find out more about the entry process for Outlaw 2020, please click here.
2020 Outlaw Dates & Distances:
Outlaw Half Nottingham; 1.2mile swim, 56mile bike, 13.1mile run – 17 May
Outlaw Half Holkham; 1.2mile swim, 56mile bike, 13.1mile run – 28 June
Outlaw Nottingham; 2.4mile swim, 112mile bike, 26.2mile run – 26 July
Outlaw X; 1.2mile swim, 56mile bike, 13.1mile run – 27 September
Entry Schedule:
PHASE 1 – THURSDAY 26 SEPTEMBER, 9AM
Series entries open, plus entries to the full Outlaw Nottingham along with any other Outlaw Half event(s).
PHASE 2 – TUESDAY 1 OCTOBER, 9AM
Enter any two (or more) Half Distance Outlaw events.
PHASE 3 – MONDAY 7 OCTOBER, 9AM
Individual event entries open – places will be saved for this phase.
Entry pricing:
Outlaw Nottingham £315
Outlaw Half (all events) £185
Discounts apply for multiple event entries and payment plan options are available for all events. Visit the Outlaw Triathlon website for more details.