Simon George and Michelle Carson set the time standards to beat on the new Outlaw X course at Thoresby Park. Over 1100 athletes helped mark Outlaw's ten-year anniversary in North Nottinghamshire. George was an emotional winner, returning to the sport after a serious bike crash, and Carson set the fastest women's time of the day from an age group wave.
Thoresby Park hosted a 1.2mile clear lake swim and all of the picturesque 13.1mile run course. The single lap bike course covered 56miles of fast Nottinghamshire roads.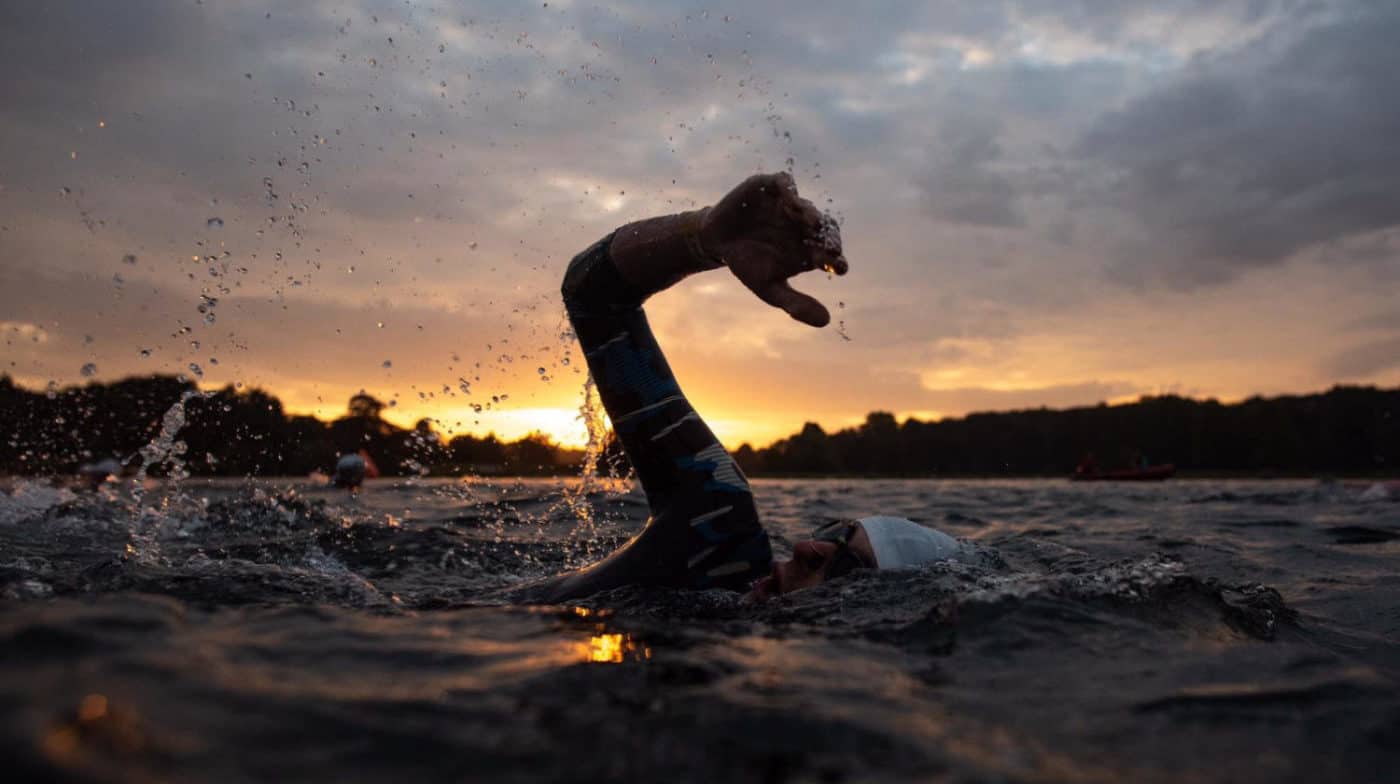 George came close to winning Outlaw Half Nottingham in 2016 but was agonisingly overtaken in the final metres of the run. This time, he had a six-minute lead after the bike, and despite Djalil Baiou's best efforts to close the gap on the run, George was a clear winner in a time of 4:08:34 compared to 4:12:09 for Baiou.
He said: "I crashed in June last year, which ended my season and most of this one. When I found out Iain (Hamilton, Race Director) was putting on a race in September, I thought that would give me perfect motivation to come back. I was only able to start training in March."
He added: "I wanted to race and enjoy it, and I did. I rode around the course with a smile on my face, it was amazing. It was emotional at the finish. I've been trying to win an Outlaw for a lot of years."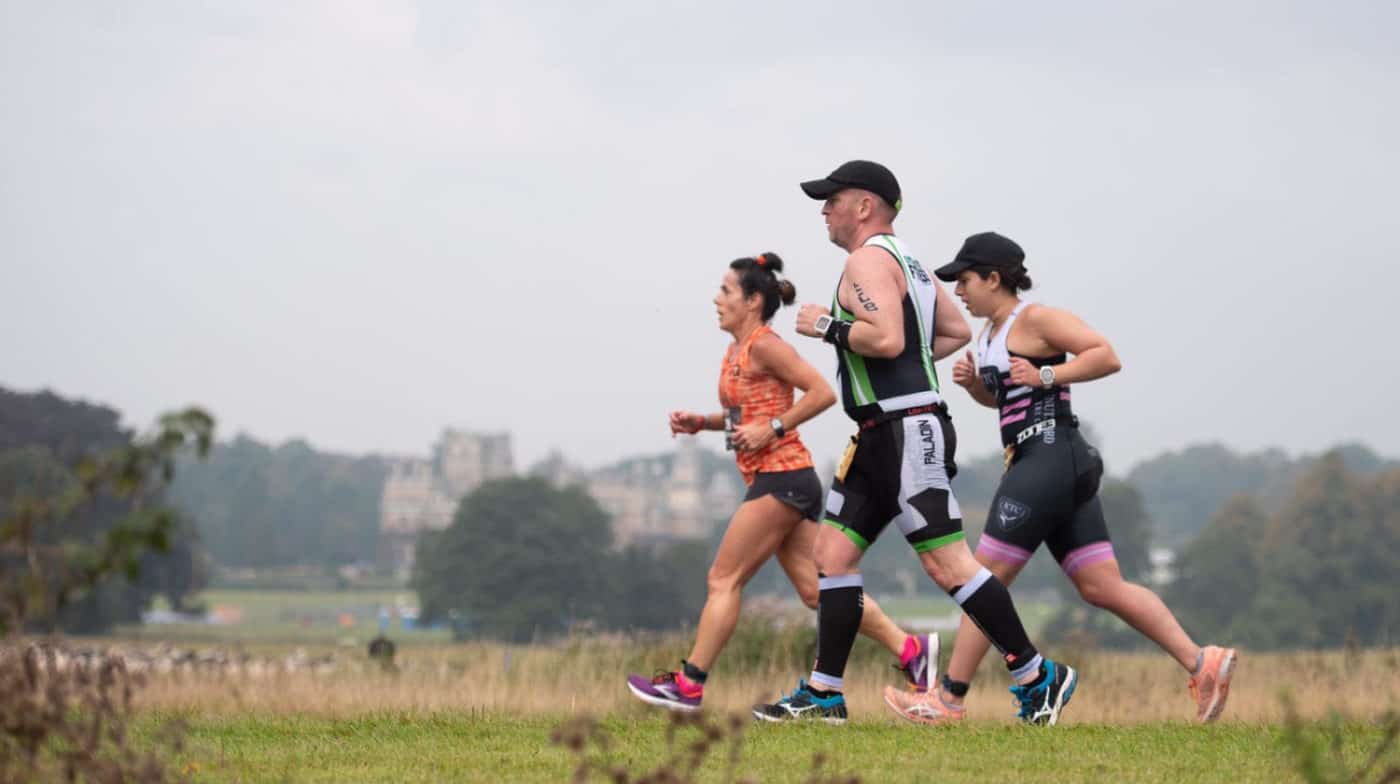 Michelle Carson from Lytham St. Annes (south of Blackpool) set the fastest women's time of the day to win the 30-34 age group and was certainly good enough to have started in the elite wave given her time of 4:46:36. Sheffield's Hannah Peel also set a fast time of 4:52:07 to win the 35-39 age group.
Beth Wilmot, a Lincolnshire Police Detective, won the elite wave having won the European middle-distance title as an age group athlete earlier in the summer – participation in the Outlaw elite wave is based on the ability to break 4hrs 30min (men) and 5 hours for women.
She said: "I've never raced elite before. I was worried that my friend, who was racing as well, would catch me up on the run, but I held her off. The support around the course was brilliant."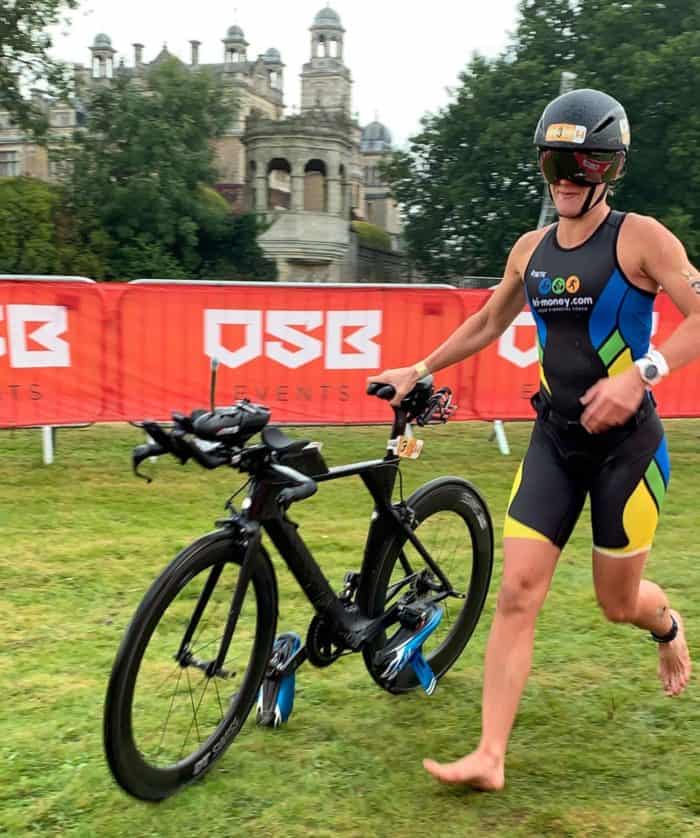 Age group winners from 18 to 70+ crossed the finishing line with the stunning backdrop of Thoresby Hall behind them. Despite some heavy downpours of rain, there were plenty of personal best times achieved as well as thousands of pounds raised for charities including Cancer Research UK.
Three men – David Manning-Ohren, Graham Yare and Gary Goacher – continued their remarkable streak of having completed every Outlaw and every Outlaw Half event since the first one was launched in 2010. With event number twenty-two completed, they were already thinking about next year.
Manning-Ohren said: "Gary was the fastest this time, despite being the oldest. We'll all be back next year!"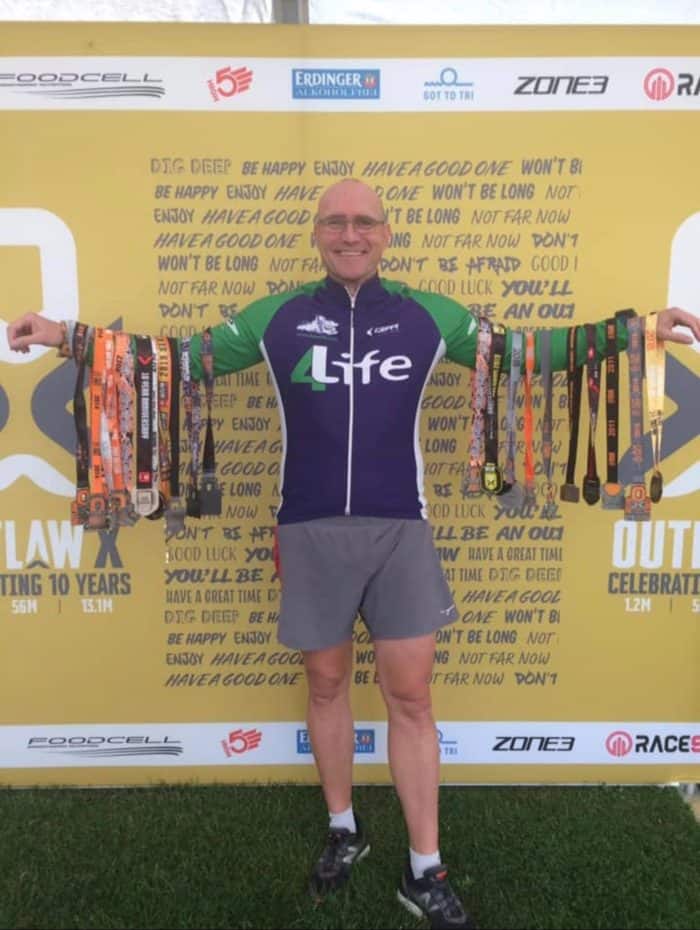 Commenting on the newest event, he added: "The swim was lovely and clear, you could see all the way to the bottom. The bike was really good, and the run was a little easier than Holkham, it's a great course."
Entries for the 2020 Outlaw Triathlon Series are opening this week. Details are available HERE.
Results – Outlaw X – 1.2 mile swim, 56 mile bike, 13.1 mile run
Sunday 22nd September 2019
Elite Men
Simon George, Lincoln Tri Club, 4:08:34 *Course Record
Djalil Baiou, 4:12:09
Richard Bull, The Clapham Chasers, 4:15:44
Elite Women
Beth Wilmot, Tri-Money.com, 4:53:18
Charlotte Smith, Thetford AC, 5:06:35
Katie Ball, Boston Tri, 5:16:00
Selected Women's Age Group Results
1st F30-34 – Michelle Carson, RMF, 4:46:36  *Course Record
1st F35-39 – Hannah Peel, Sheffield Tri Club, 4:52:07
Relay
Challenge Tricamp, 4:39:07
West Bridgford Tri, 4:45:46
The Merry Men, Bingham Tri Club, 4:52:20