Get in the mood for IRONMAN UK with some video memories…
If you are racing IRONMAN UK in Bolton on Sunday, it is almost time to relax… far too late to do any training to make a difference now.
If you are looking for some inspiration ahead of your challenge, have a watch of our 2016 Mega Montage Video. Maybe you raced… in which case, we may have captured you on film.
IRONMAN UK 2016 – MEGA MONTAGE VIDEO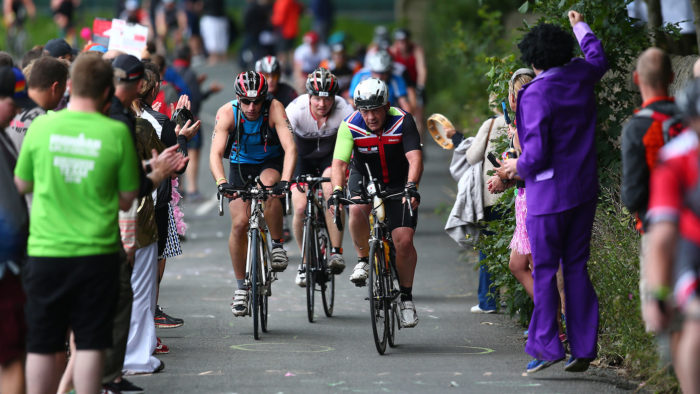 Who has won IRONMAN UK? ALL of the winners…
Ironman UK (Bolton) Winners – PRO Men
| | | | |
| --- | --- | --- | --- |
| Year | Gold | Silver | Bronze |
| 2016 | Kirill Kotsegarov (EST) | Markus Thomschke (GER) | Andrej Vistica (HRV) |
| 2015 | David McNamee (GBR) | Fraser Cartmell (GBR) | Joe Skipper (GBR) |
| 2014 | Cyril Viennot (FRA) | Joe Skipper (GBR) | Kirill Kotsegarov (EST) |
| 2013 | Daniel Halksworth GBR) | Stephen Bayliss (GBR) | Joe Skipper (GBR) |
| 2012 | Daniel Halksworth GBR) | Fraser Cartmell (GBR) | Paul Hawkins (GBR) |
| 2011 | Aaron Farlow (AUS) | Romain Guillaume (FRA) | Nick Saunders (GBR) |
| 2010 | Fraser Cartmell (GBR) | Stephen Bayliss (GBR) | Axel Zeebroek (BEL) |
| 2009 | Philip Graves (GBR) | Stephen Bayliss (GBR) | Jarmo Hast (FIN) |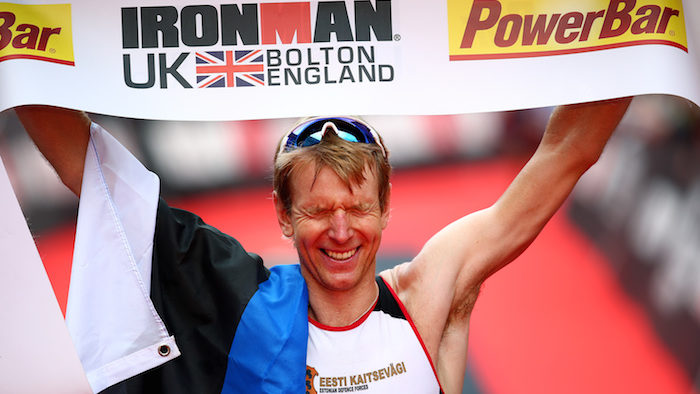 Ironman UK (Sherborne) Winners – PRO Men
| | | | |
| --- | --- | --- | --- |
| Year | Gold | Silver | Bronze |
| 2008 | Stephen Bayliss (GBR) | Scott Neyedli (GBR) | Andreas Di Bernardo (AUT) |
| 2007 | Scott Neyedli (GBR) | Stephen Bayliss (GBR) | Jimmy Johnsen (DEN) |
| 2006 | Frank Heldoorn (NED) | Clas Bjorling (SWE) | Jim Beuselinck (BEL) |
| 2005 | Bryan Rhodes (NZL) | Francois Chabaud (FRA) | Olaf Sabatschus (GER) |
"I don't know how many more Ironman I'm going to be able to do".2yrs & 6 IM later and I still can't stop. Love it too much! Off to Bolton! pic.twitter.com/4RiTd9Cwp5

— lucy gossage (@lucygoss) July 14, 2017
Ironman UK (Bolton) Winners – PRO Women
| | | | |
| --- | --- | --- | --- |
| Year | Gold | Silver | Bronze |
| 2016 | Lucy Gossage (GBR) | Tine Deckers (BEL) | Katja Konschak (GER) |
| 2015 | Lucy Gossage (GBR) | Caroline Livesey (GBR) | Alice Hector (GBR) |
| 2014 | Tamsin Lewis (GBR) | Katja Konschak (GER) | Joanna Carritt (GBR) |
| 2013 | Lucy Gossage (GBR) | Joanna Carritt (GBR) | Amy Forshaw (GBR) |
| 2012 | Eimear Mullan (IRL) | Amanda Stevens (USA) | Annett Kamenz (GER) |
| 2011 | Kristin Möller (GER) | Diana Riesler (GER) | Yvette Grice (GBR) |
| 2010 | Yvette Grice (GBR) | Bella Bayliss (GBR) | Joanna Carritt (GBR) |
| 2009 | Bella Bayliss (GBR) | Abigail Bayley (GBR) | Irene Kinnegim (NED) |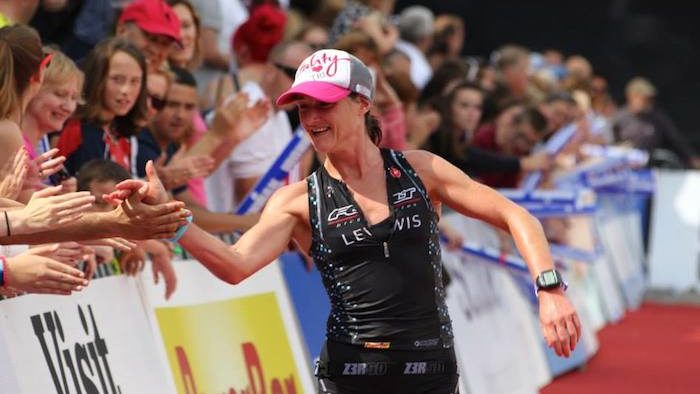 Ironman UK (Sherborne) Winners – PRO Women
| | | | |
| --- | --- | --- | --- |
| Year | Gold | Silver | Bronze |
| 2008 | Bella Comerford (GBR) | Heike Funk (GER) | Susanne Buckenlei (GER) |
| 2007 | Bella Comerford (GBR) | Hilary Biscay (USA) | Nicole Klingler (LIE) |
| 2006 | Dede Griesbauer (USA) | Nicole Klingler (LIE) | Kristy Gough (USA) |
| 2005 | Rebecca Preston (AUS) | Katja Schumacher (GER) | Bella Comerford (GBR) |